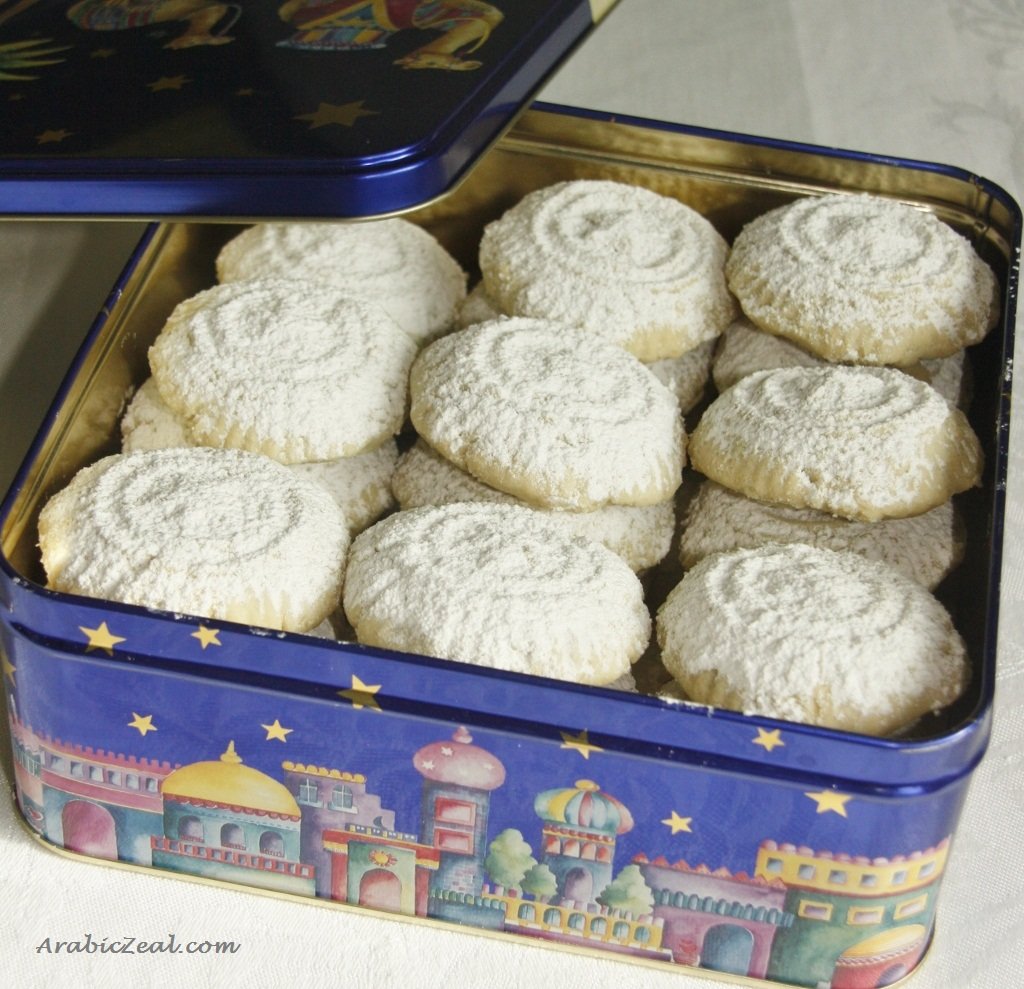 Tomorrow I will begin preparing my date-filled ma'amoul. I make these pastries every Eid and only at Eid time, something I have been doing for many years. Mine are made with an all-flour dough (no semolina), which is not so different from American pie dough… aside from the rose water. I load them with high-quality dates and stamp them out with a mold.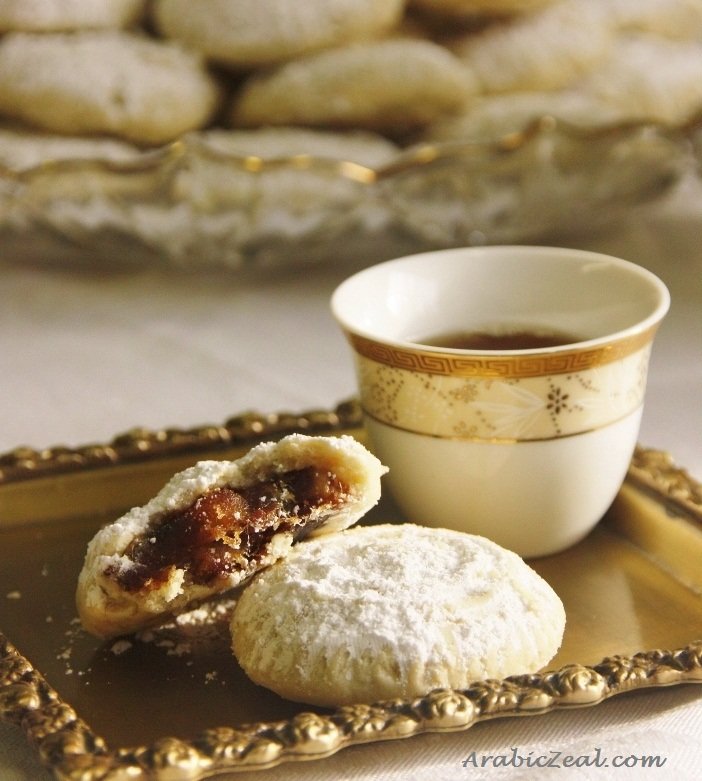 For some Eids, I have made more than a hundred of these little babies. You can find my step-by-step recipe for date-filled ma'amoul here.
Meanwhile, last year for the first time I stepped out of my rut tradition and made nut-filled ma'amoul—which I love just as much, especially the pistachio-filled pastries (below).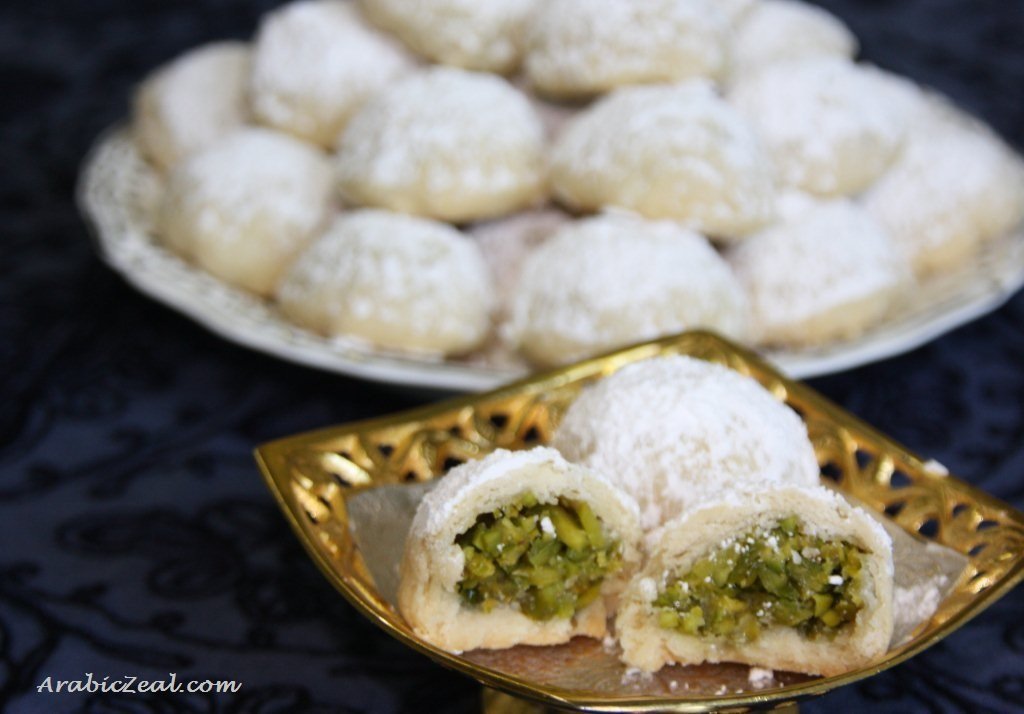 Then again, the walnut-filled ma'amoul (below) are pretty swell, too. You can find my illustrated recipe for nut-filled ma'amoul here.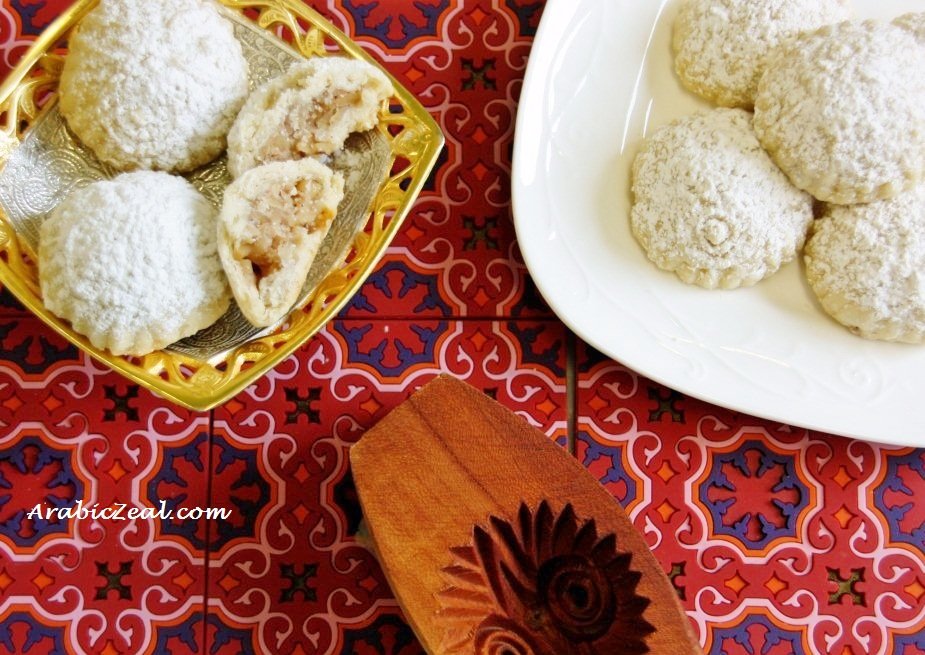 This year I plan to make loads of ma'amoul to put in tins and give to neighbors and the men who run the dukan (little grocery store) by my house. I will also serve them to guests who come to my home over the Eid holiday— friends and my husband's family. But what to serve the ma'amoul with?
Arabic coffee, of course!
I'm not talking about dark Turkish coffee, but the pale coffee served in tiny handle-less cups, made from greenish coffee beans and scented with cardamom, rose water and saffron. This is the standard welcoming beverage served in Dubai and the Arabian Gulf (with some regional variations). It's the classic Eid beverage, elegantly served in an Arabian-style thermal flask. You can find my recipe for Arabic coffee here.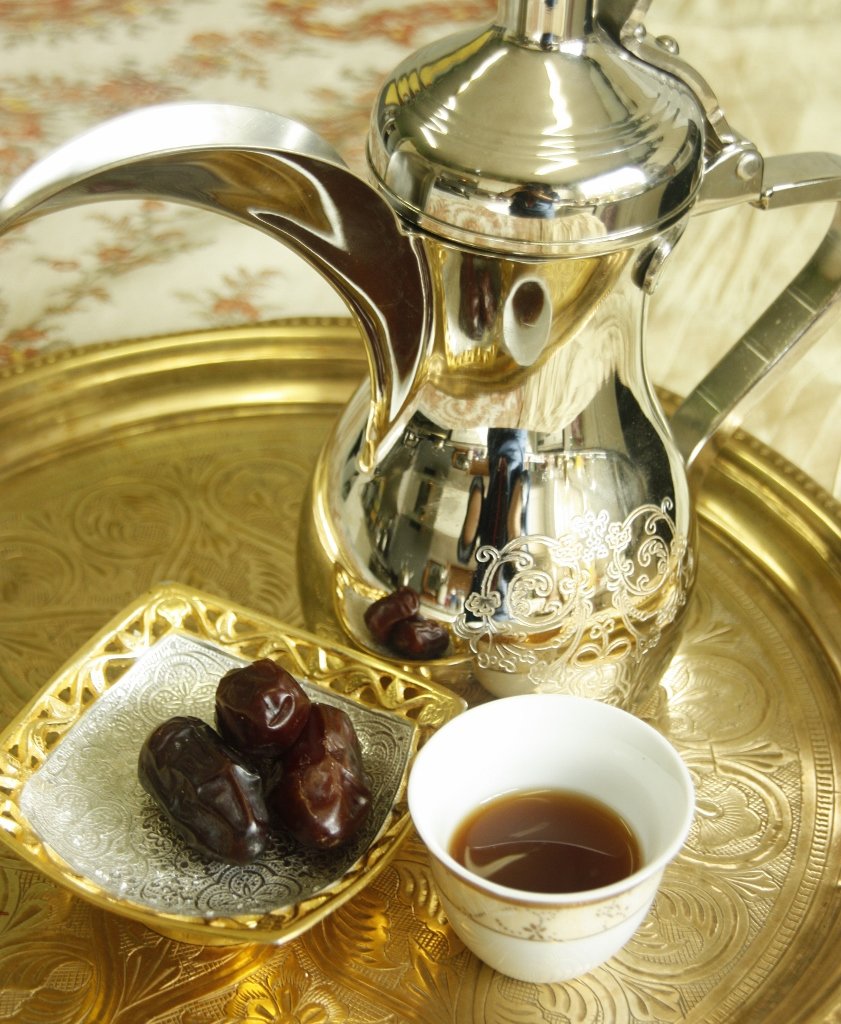 In addition to nuts, fruit and fatayer, I'm going to serve something new: rose lemonade—just to have something different up my sleeve. Find the easy recipe for rose lemonade here.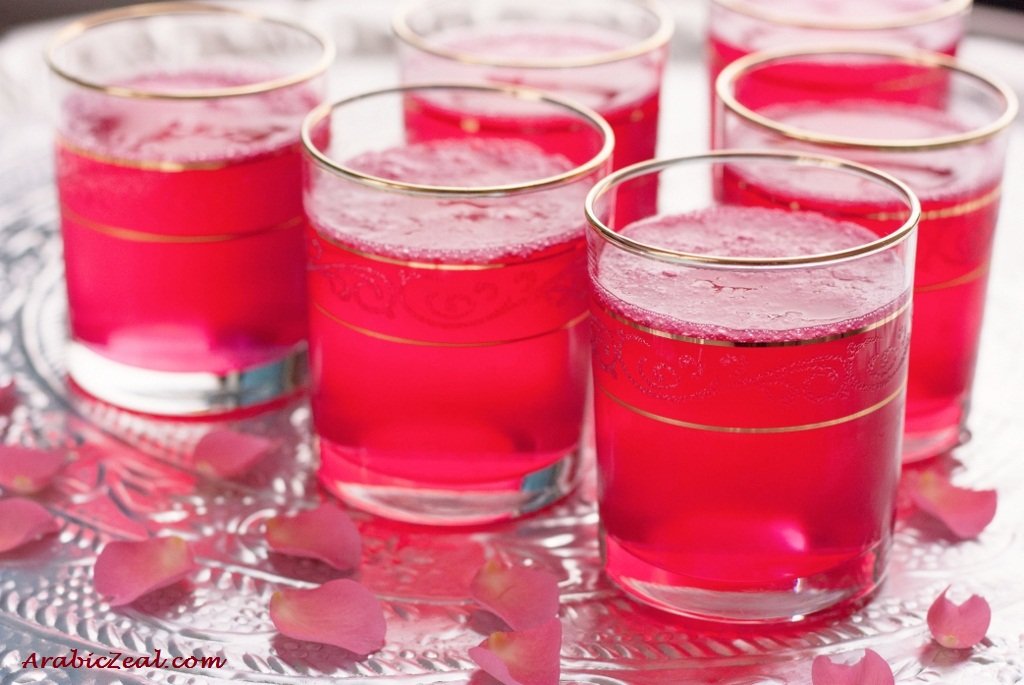 I also plan to prepare and serve date truffles (below) as an Eid sweet for the first time this year. After I stuff myself with ma'amoul, I can switch to this (somewhat) healthier option. Find the date truffle recipe is here.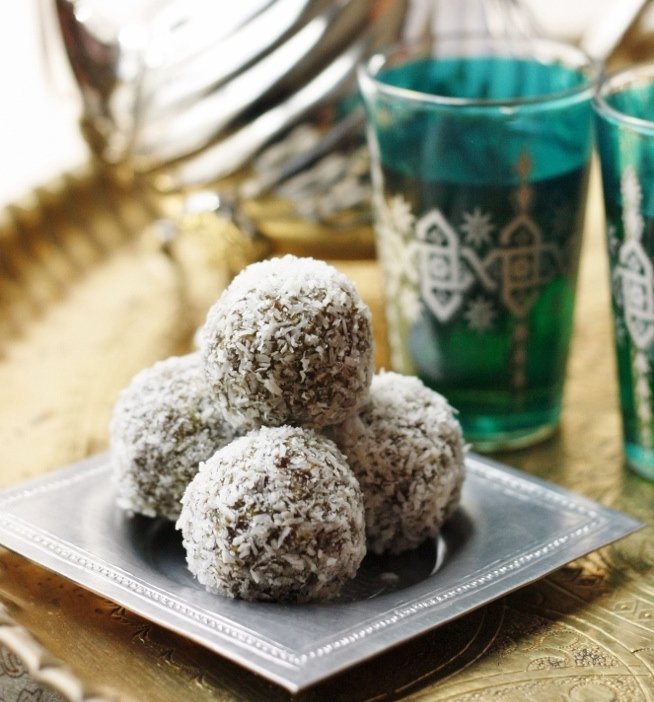 So far, I've only mentioned food served to guests. We also have a tradition for breakfast on the first morning of Eid. For me, the high point is American coffee and homemade cinnamon rolls. I prep the cinnamon rolls the night before (typically around midnight) and put them in the oven Eid morning. You can find the recipe I use for Overnight Cinnamon Rolls from Williams and Sonoma.
Yes, I admit, my Eid is very heavy on the sweets and desserts. What about the main course, you might be wondering… Well, that we eat in a restaurant!
Question: What are you preparing/serving/eating/drinking this Eid?