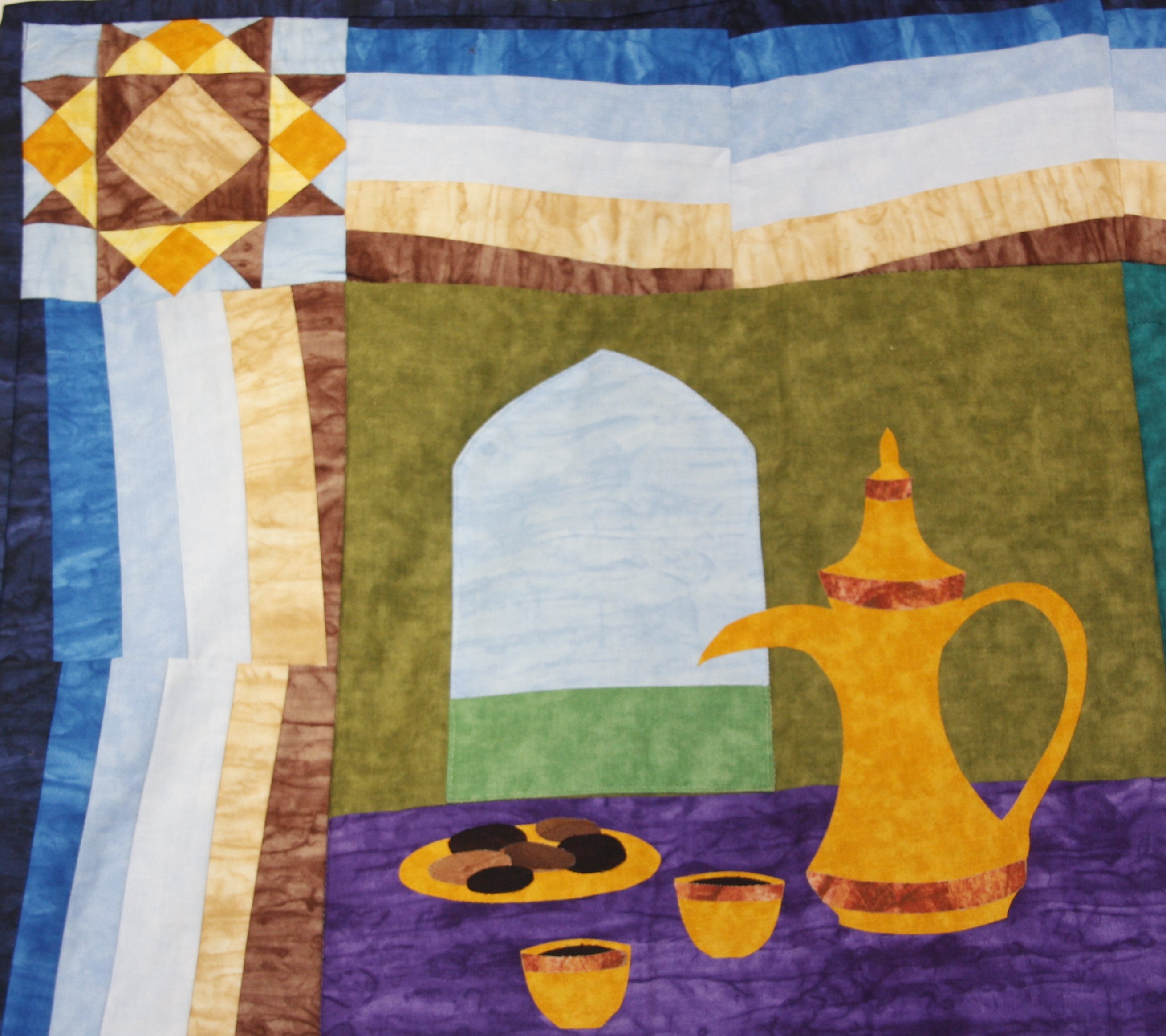 Today I trekked to my neighborhood quilt shop Craft Land to see a local quilt show. Dubai quilters, many of them students, created the quilts on display. It was a small show, but amongst the traditional quilts I found, as I do at every Dubai quilt show I attend, some Arab-themed and regional themed quilts.
The quilt below is "Arabian Inspirations" by Mary Nisbet.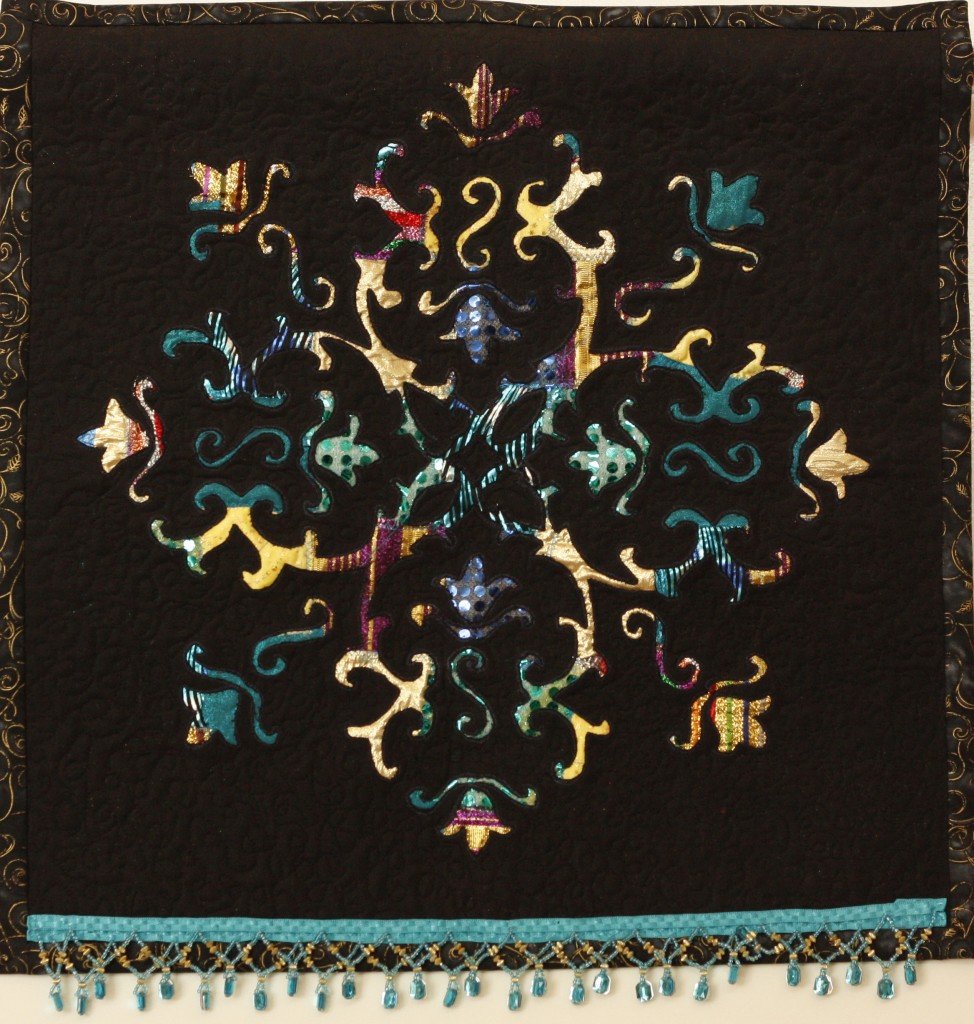 Below is a quilt entitled "You Don't See this at Home" by Maureen Wilson. It features all the symbols of the UAE, made with the colors of the sand.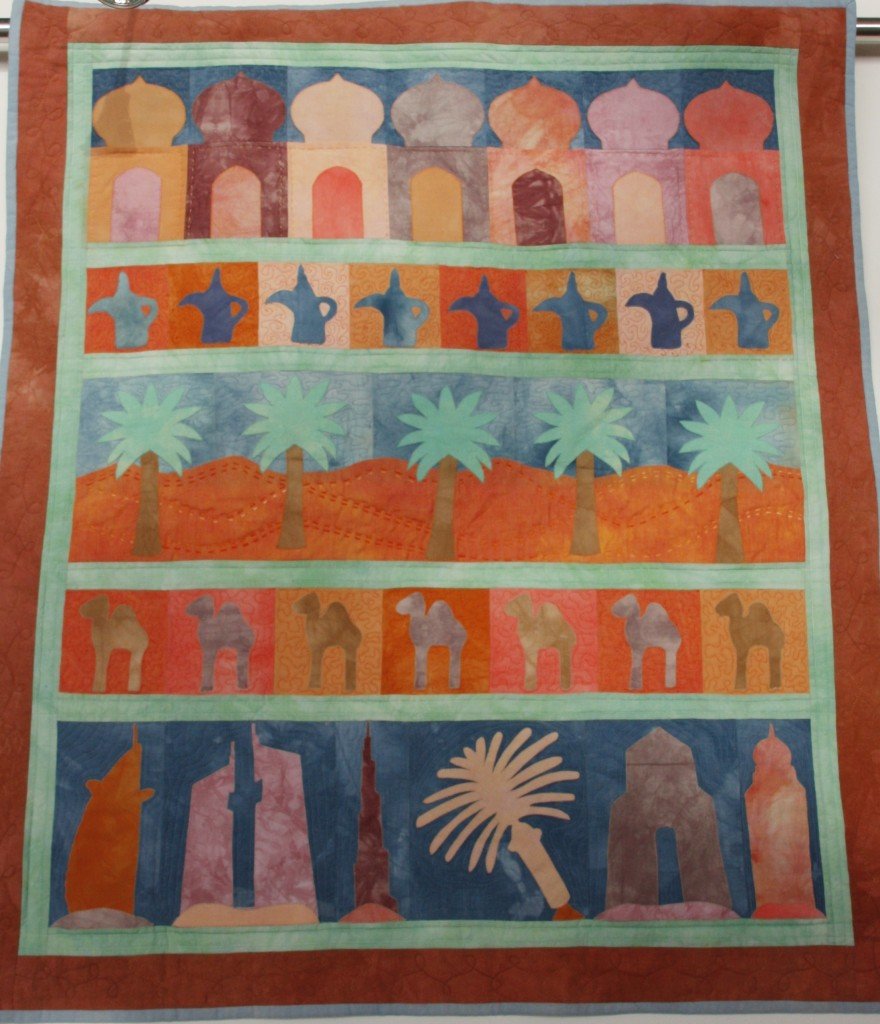 These are details from the quilt "Reflections" by Leslie McKinlay.
Below is a quilt entitled "Pharoah's Tent" by Ansie Vanderwalt, based on the traditional appliqué made by Egyptian quilters in the Tentmaker Quarter in Cairo.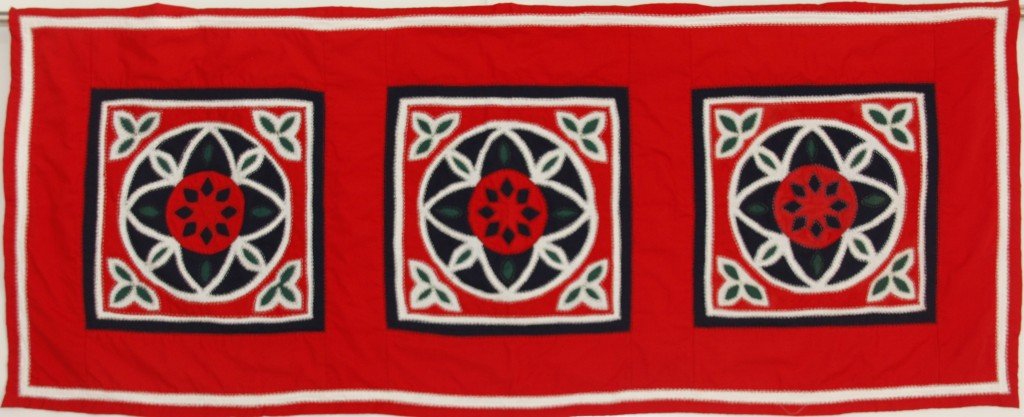 This piece is in the category of wearable art–a jacket with appliqué of the skyline of Dubai. Yes, that is the Burj Khalifa.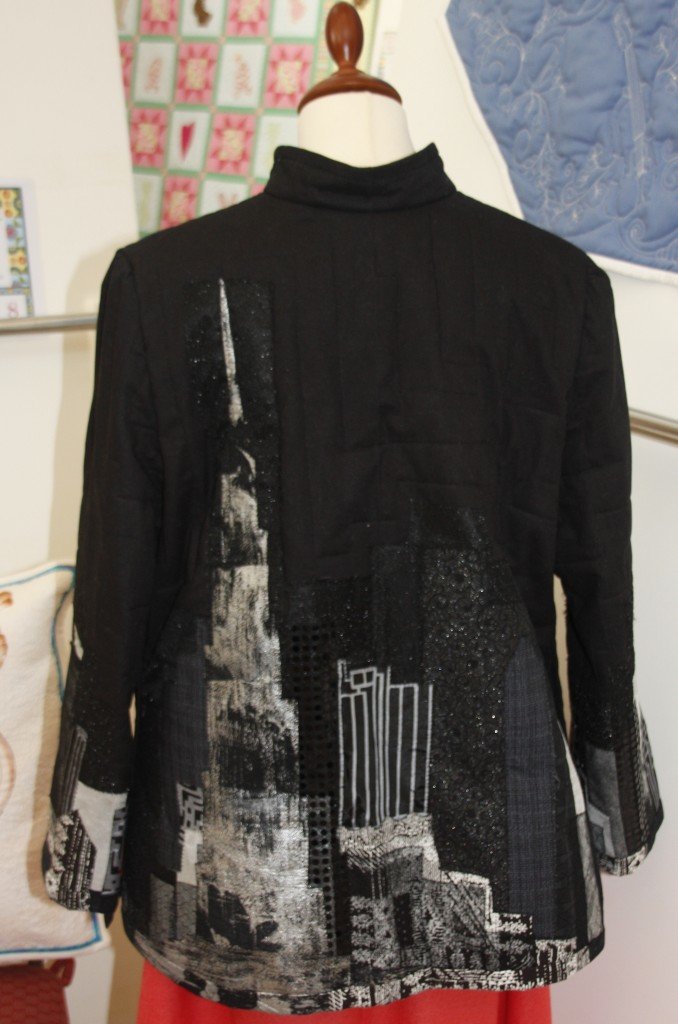 This quilt has a regional theme; it's called "Unforgettable Sri Lanka" by Mandy Peden. I like the elephant motif and the beaded trim.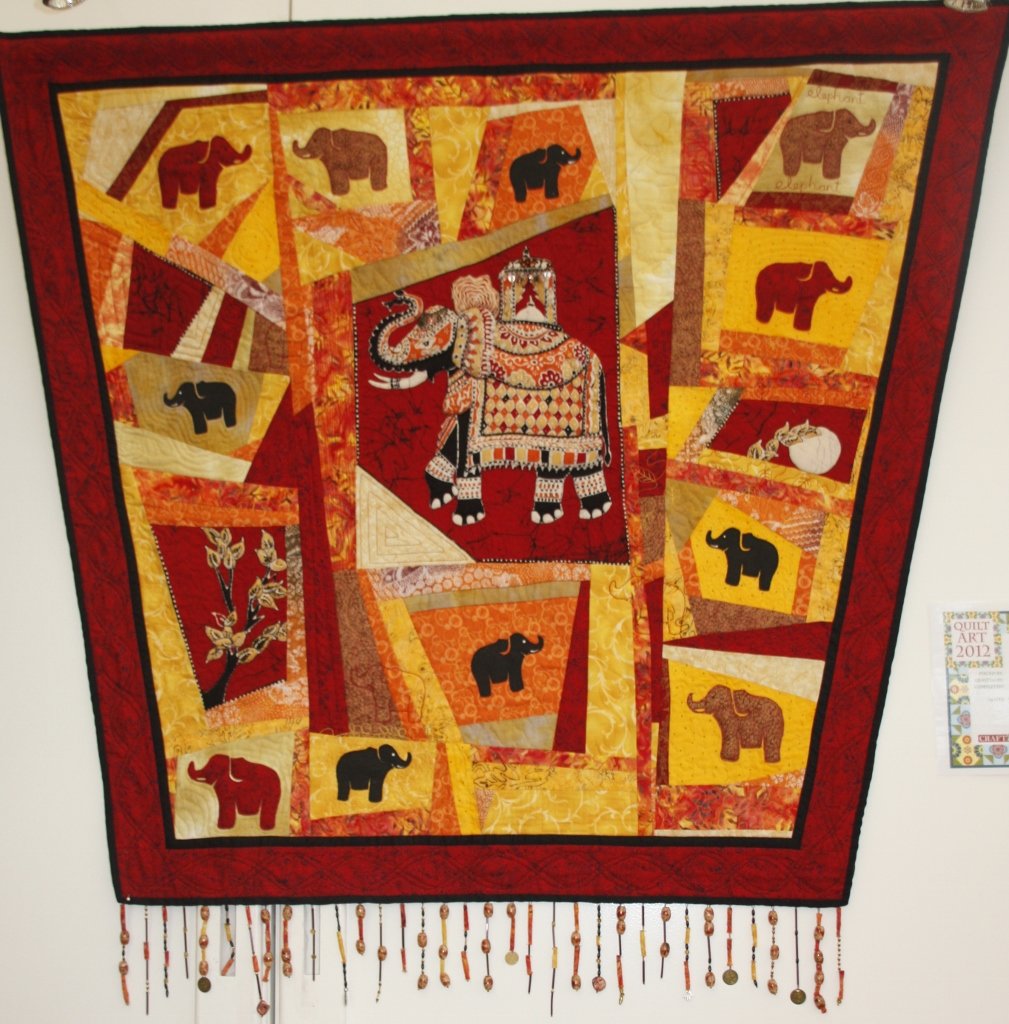 Finally, here's a spectacular quilt made by Suzette Pont, entitled "Circle of Friends." Not Arab-themed, but one of my favorites.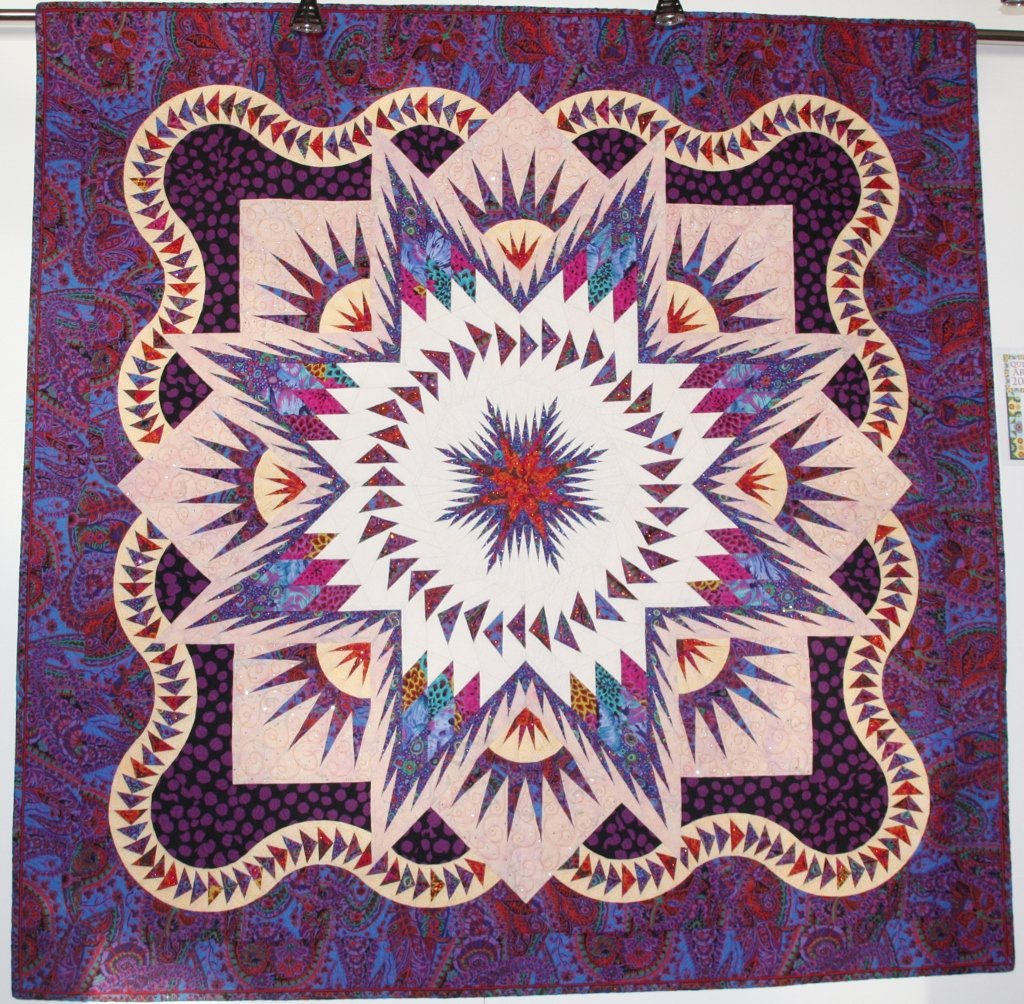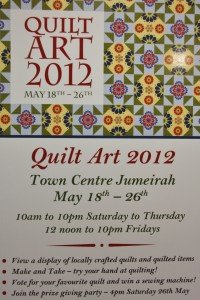 The quilt show is running through this Saturday. It's in Town Center Mall on Jumeira Beach Road. (Details to the left)
My next goal is to see the Dubai International Quilt Show, which I missed this year.
Question: Have you been to a quilt show in Dubai?