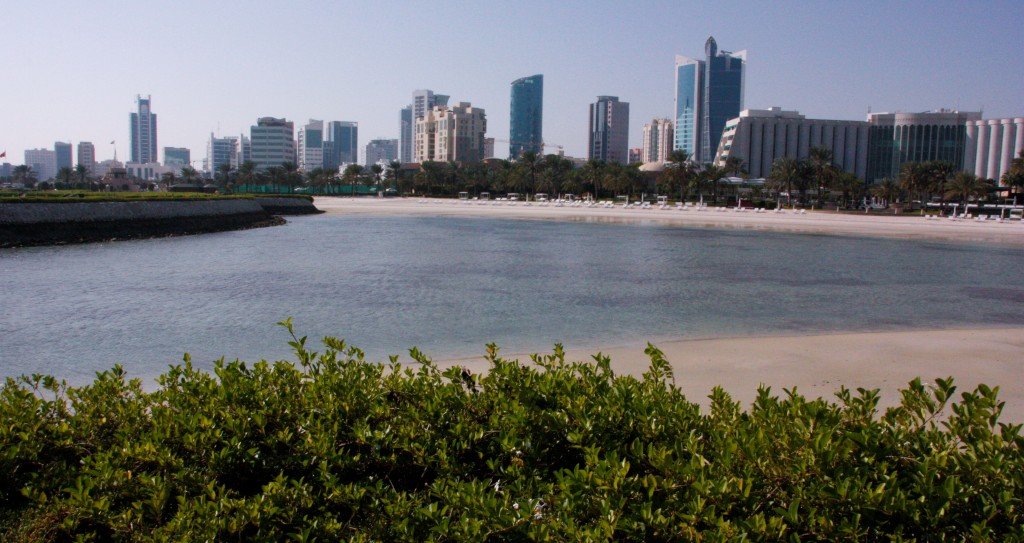 Why Bahrain? Apparently people from Bahrain visit Dubai—not the other way around. Still, we wanted a change of scenery and to visit a few of my husband's relatives. Meanwhile, I have always been curious about this little island.
Bahrain
Its name means "two seas." Bahrain is an island in the Persian Gulf off the coast of the Arabian Peninsula. It has a population of more than one million, with more than half expatriate workers. The island of Bahrain is famously connected to Saudi Arabia with the King Fahd Causeway.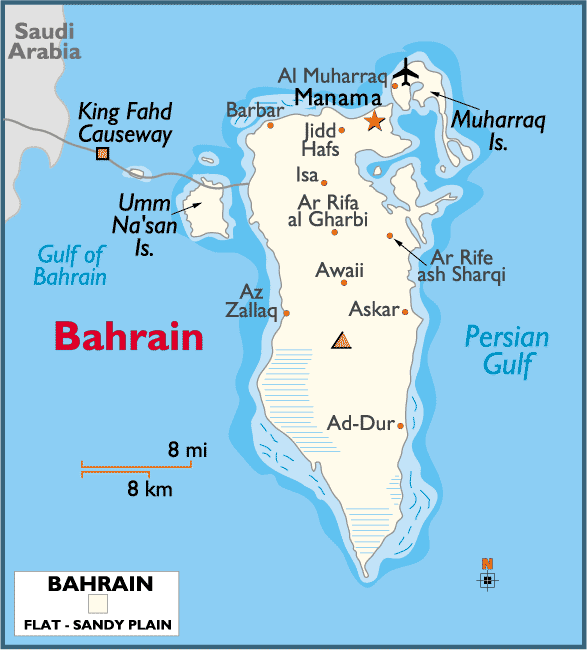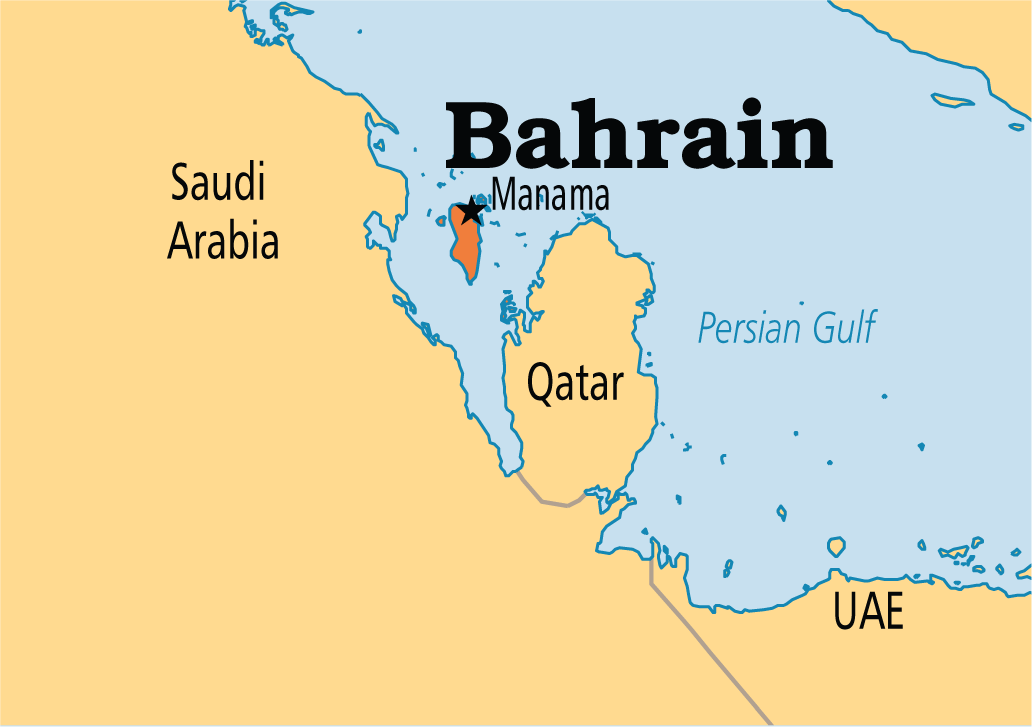 I couldn't help but compare Bahrain to the UAE. At first glance, the two Gulf countries do seem similar. Many told me Bahrain is like "Dubai twenty years ago." I can totally see that. In fact, parts of Manama (the capital city) reminded me of Deira and Bur Dubai—Gulf charm without the glitz.
The first thing I noticed was the air in Bahrain is so much fresher. Then I noticed it's a lot cooler. The weather in December dips down to 55° F. Chilly for me!
Of course, Bahrain has issues of its own. With a majority Shiite population and a Sunni ruling family, Bahrain has been shaken by unrest for the past four years. The day we traveled to Bahrain, this article appeared in the New York Times, which gives a glimpse of what's going on.
Bab al-Bahrain Souk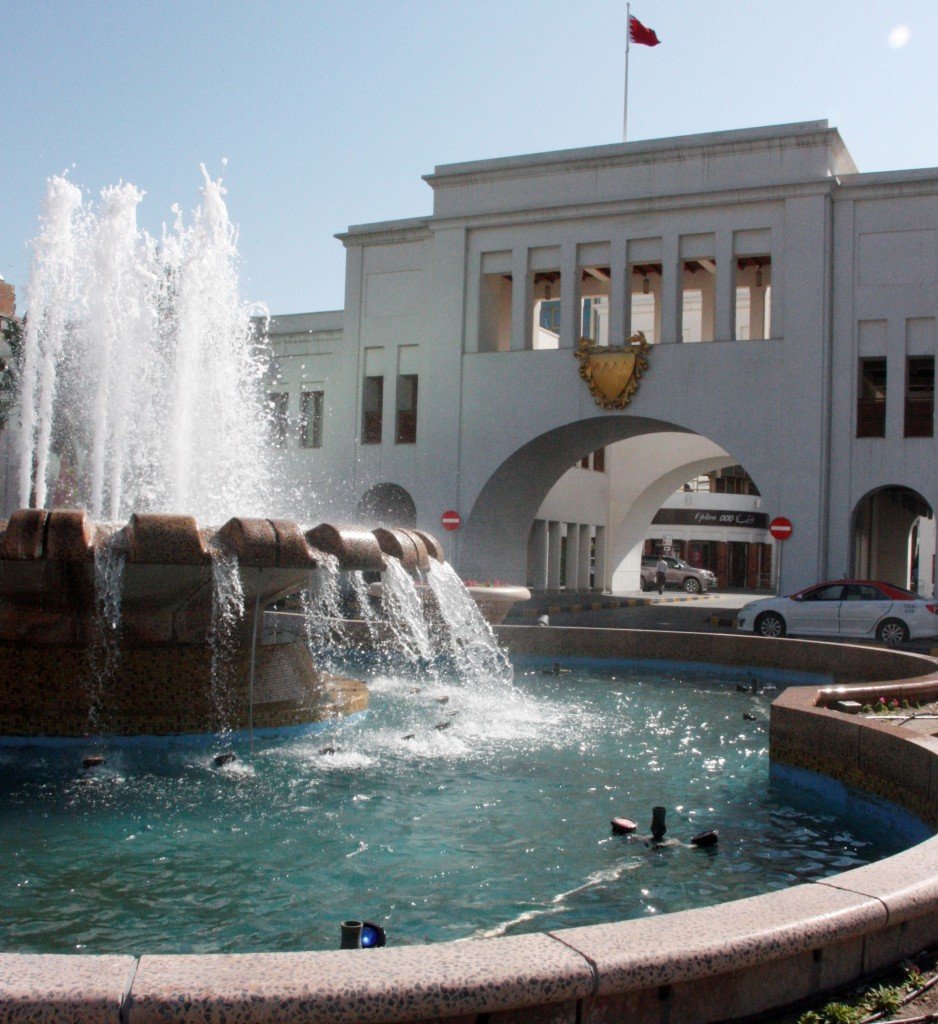 This souk came highly recommended. With its winding alleyways and authentic shops, it didn't disappoint. Bab al-Bahrain means "Gateway to Bahrain" and is considered the heart of Manama. Lucky for me, I got a personal tour from a friend who's a long-time expat living in Bahrain. Her goal was to show me unknown aspects of the souk, places only the locals know.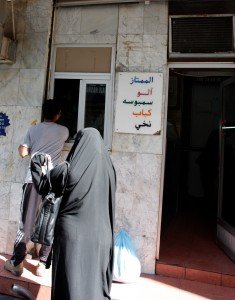 First, she took me to sample alou basheer in this little hole-in-the-wall eatery, apparently famous among the Bahrainis.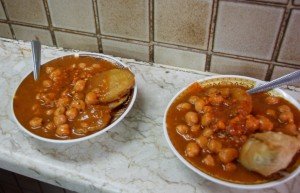 Alou basheer is a dish of fried potatoes with a spicy chickpea stew poured over top.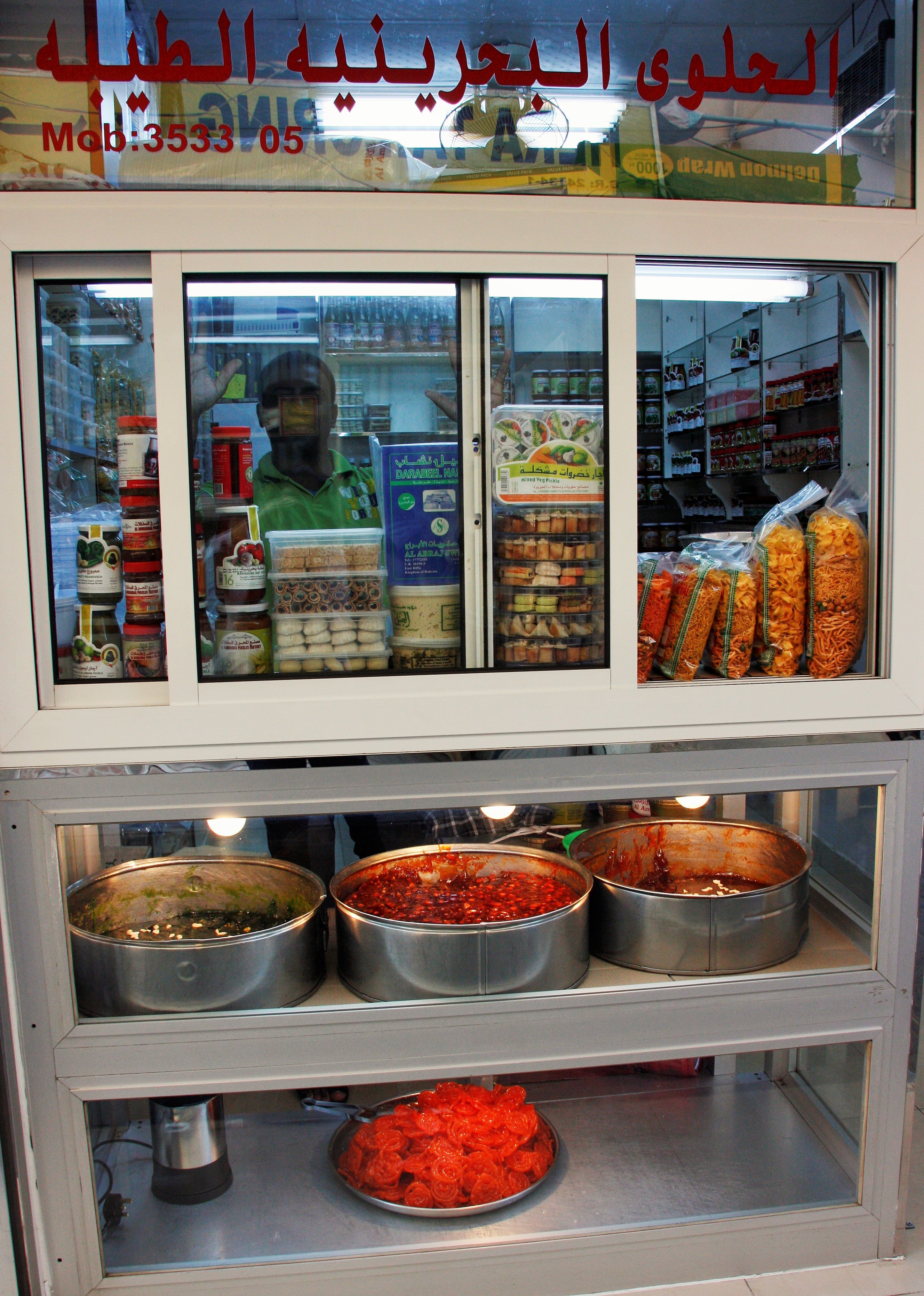 Next, my friend took me to this little sweet shop where I sampled Bahraini haluwa, shown in the large tins in the window. This is a variation of the Omani haluwa, a rich sticky dessert made with nuts, saffron and nutmeg.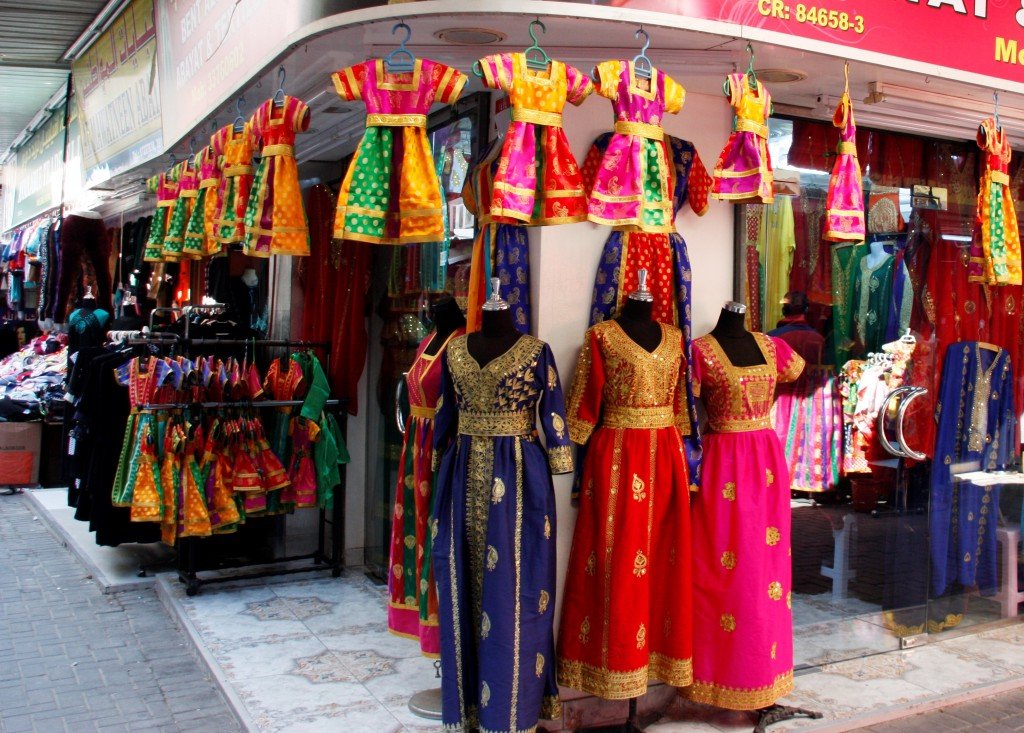 Next, my guide pointed out some items common in Bahrain. First, I saw clothing typical of what Bahraini women wear on Eid—so colorful and festive.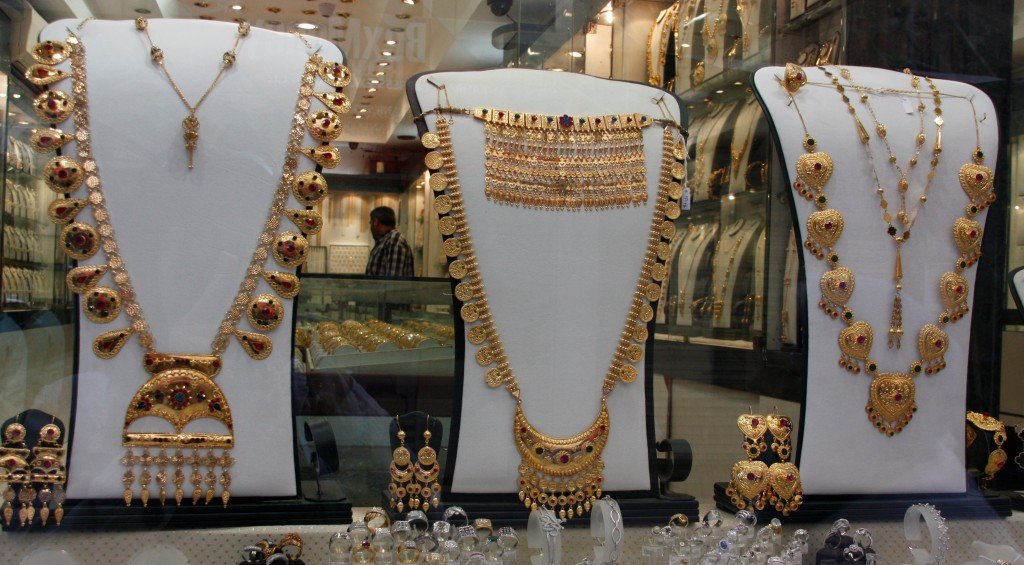 Here is some standard Bahraini wedding gold.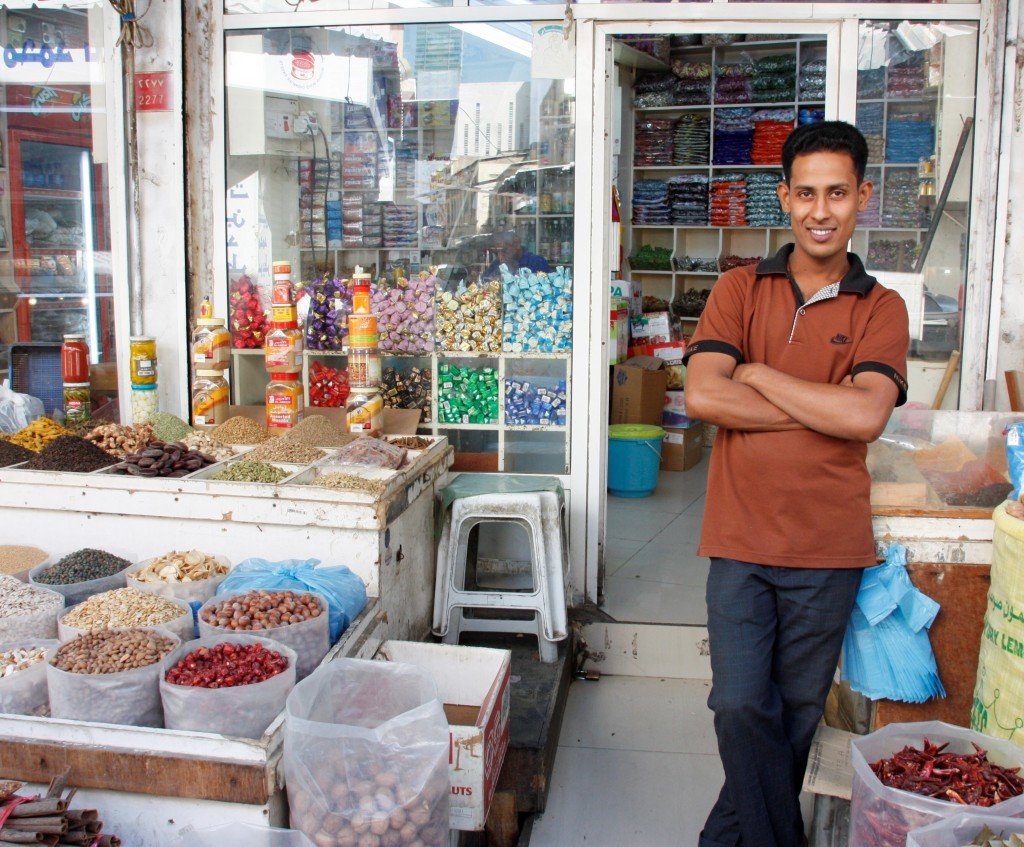 The souk was filled with lots of little grocery spice shops like this one.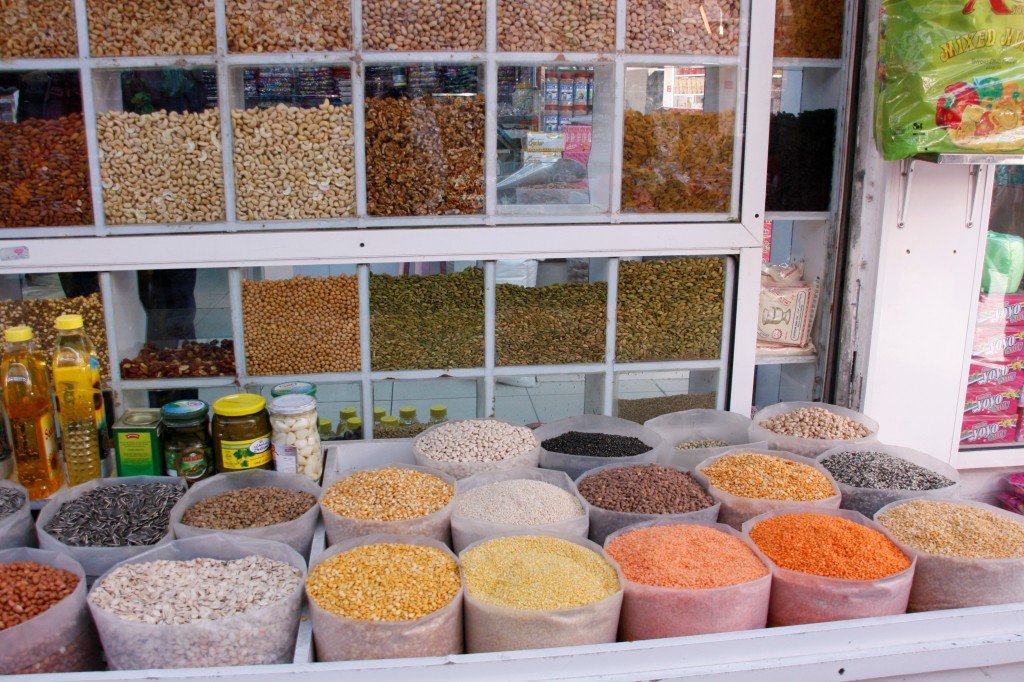 In fact, the Bahrain Souk had many more barrels of spices than the Spice Souk of Dubai.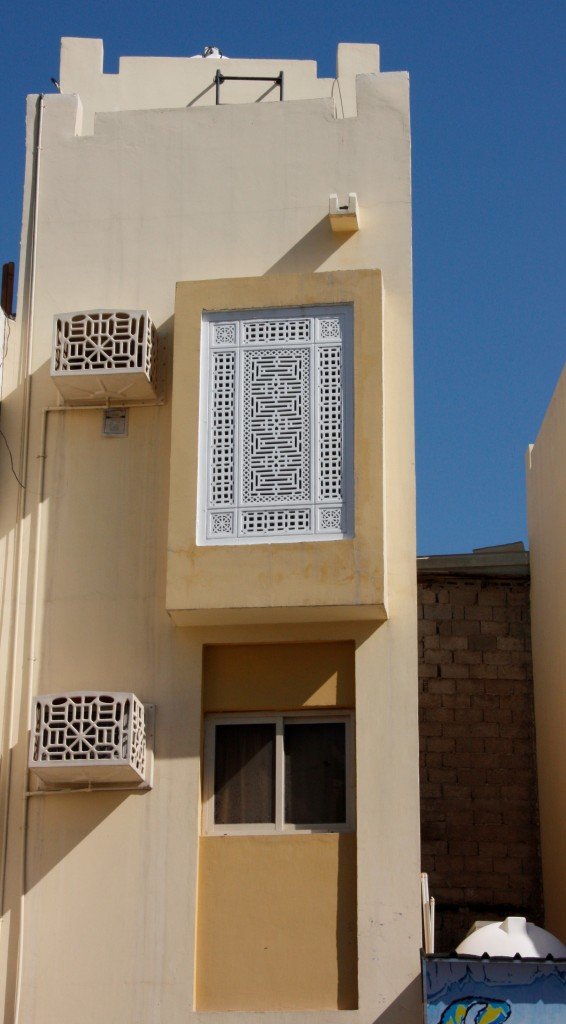 The souk area had some interesting architectural features, including this skinny little house with pretty lattice in the window.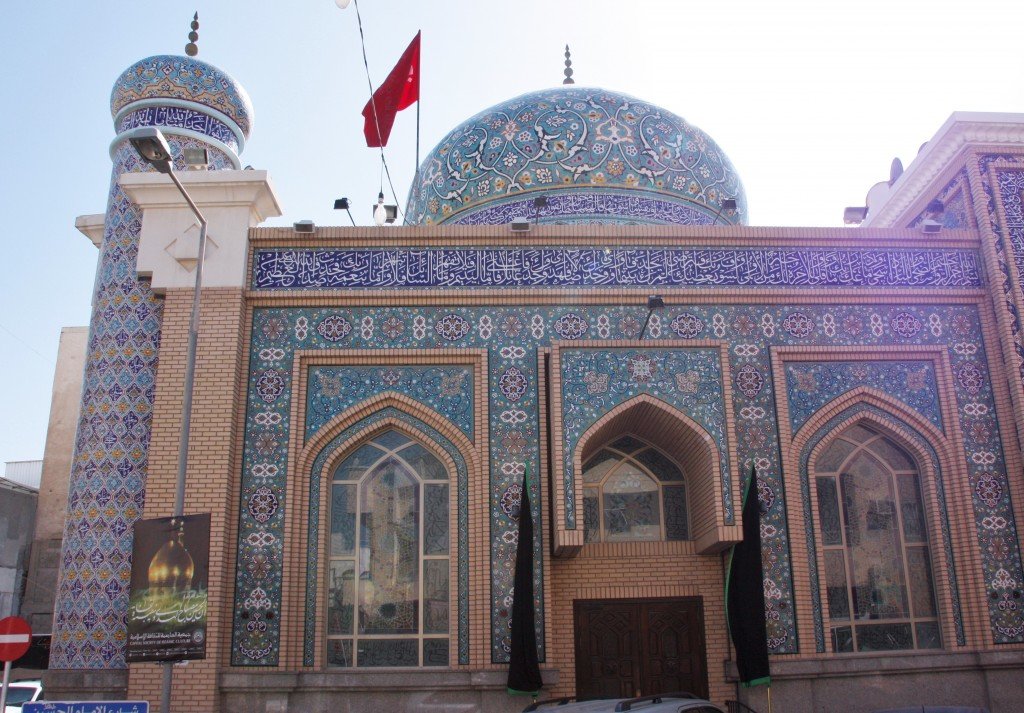 This Iranian-style mosque was right in the middle of the souk, which is a Shiite area. While the indigenous Bahrainis are Arab, many have at least partial Persian ancestry.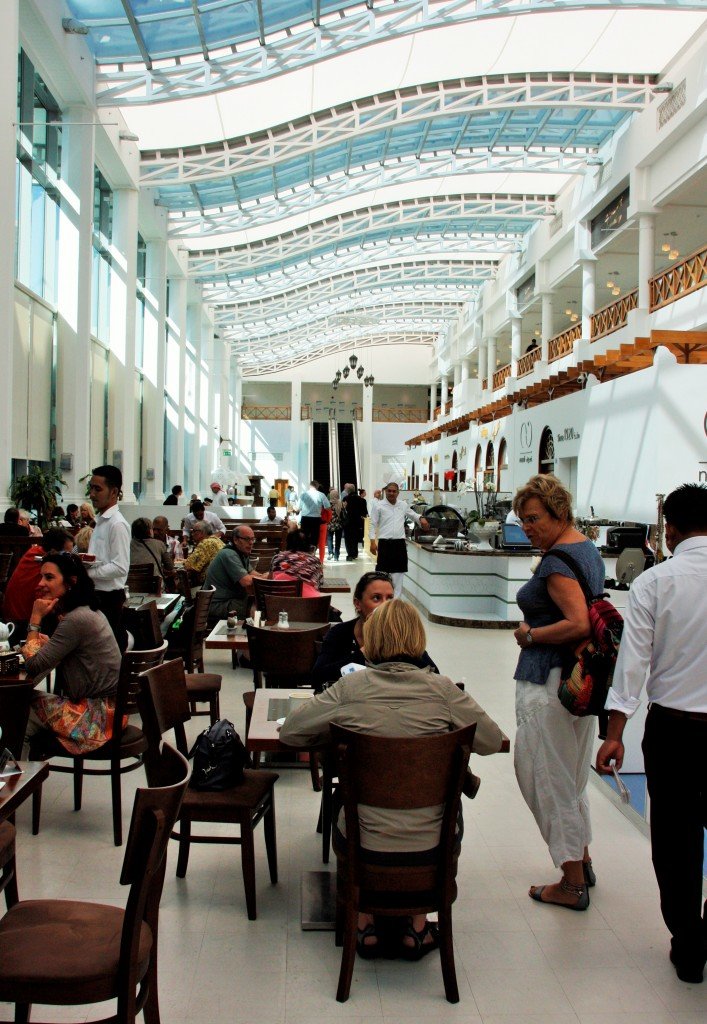 Finally, we ended our tour back at the entrance to the souk, Bab al-Bahrain, where my friend took me to Café Naseef, which I loved and I found the menu terrifically authentic.
We drank karak chai and sampled mahyawa, a kind of anchovy flatbread sandwich, as well as balaleet, an Indian-influenced dish of eggs over sweetened vermicelli with cardamom. I finished it off with Bahraini-style Arabic coffee—my favorite!
Where We Stayed
We stayed at the Ritz Carlton, which according to Lonely Planet is the best hotel in Manama. By Dubai standards we found it modest and understated. Still, I appreciated its colonial vibe with a Trader Vic's and cigar lounge, as well as its private beach cove and mini-island. Too bad it was so cold!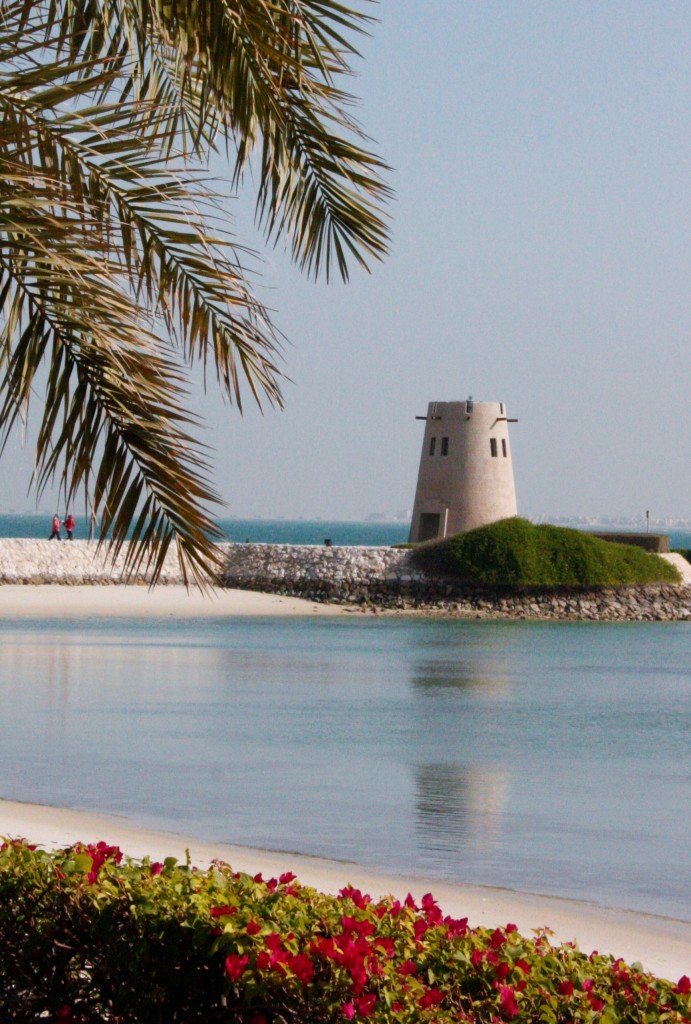 In the lobby we were greeted by a cheery Christmas tree. In keeping with the traditions of the region, there was no shortage of holiday decorations, including a life-size gingerbread house in the lobby.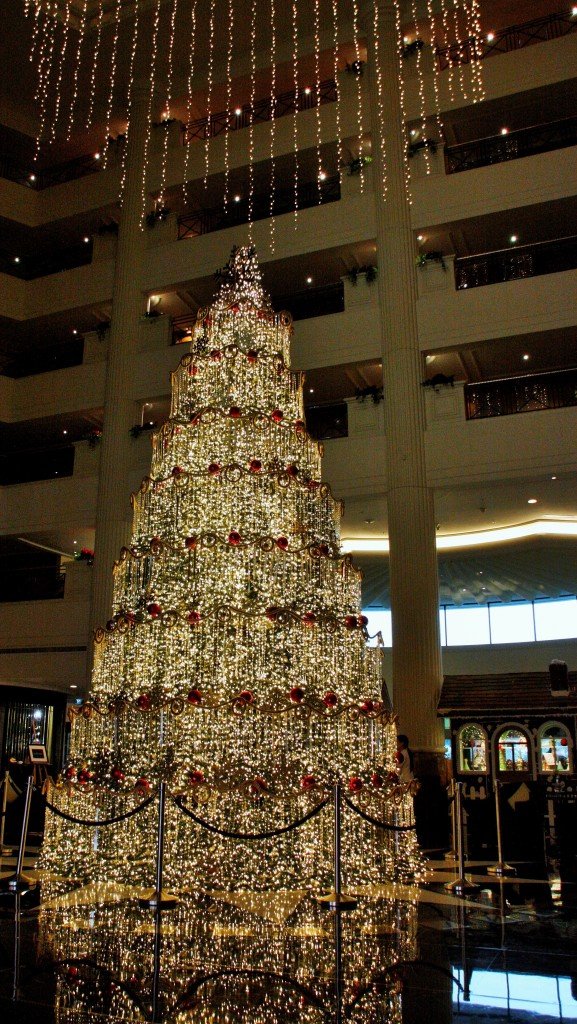 The daughter of the ruler ("His Excellency") was getting married that weekend, and there was a bit of a buzz in the hotel over this event. Each time we sat down in the lobby lounge, we were offered a piece of wedding cake in celebration. I took this as a welcome example of Bahraini hospitality.
Question: What do you appreciate about Bahrain?