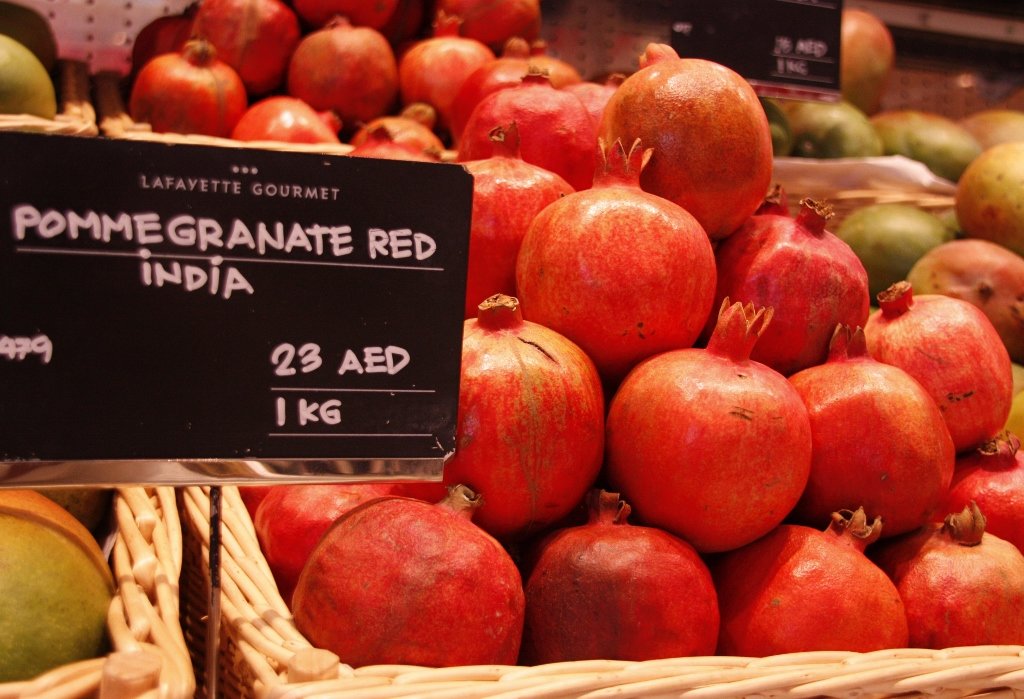 In my last post, I told you about Day 1 of my Food Photography Workshop.
The second day began with a trek to Lafayette Gourmet at Galleries Lafayette in Dubai Mall. If you've been there, you'll know it's both a gourmet grocery store as well as food hall.
In the past, when I was shopping at Galleries Lafayette, I would accidently wander into the grocery store. I would think: Who the heck shops here? This upscale French department store seemed like an odd place to buy milk, eggs and produce.
Excursion to Lafayette Gourmet
As part of the food photography workshop, we had a proper tour of the place. We were there to practice some "in the field" food photography, while working with less than ideal lighting conditions.
Our guide was Chef Russell, who proudly showed what was on offer, including fresh seafood, meats, produce, dairy, etc. He told us that 80% of the grocery items are exclusive specialty products, while the rest are regular foodstuff.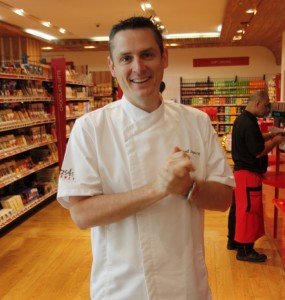 So, I perused the shelves and examined the fancy teas, infused olive oils and specialty pastas.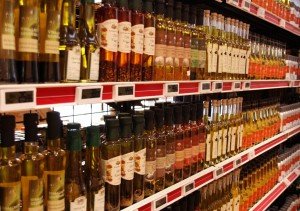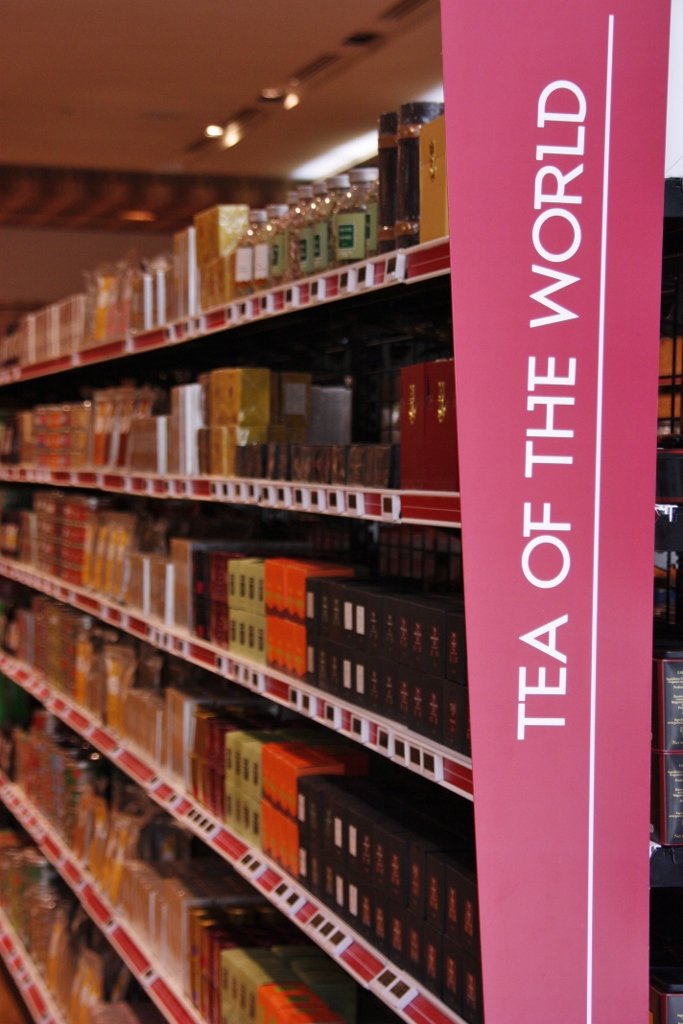 I tasted the beautiful cheeses and viewed the cheese room of Lafayette Gourmet.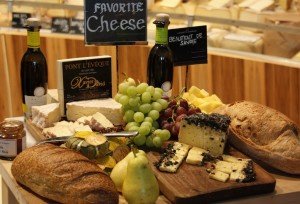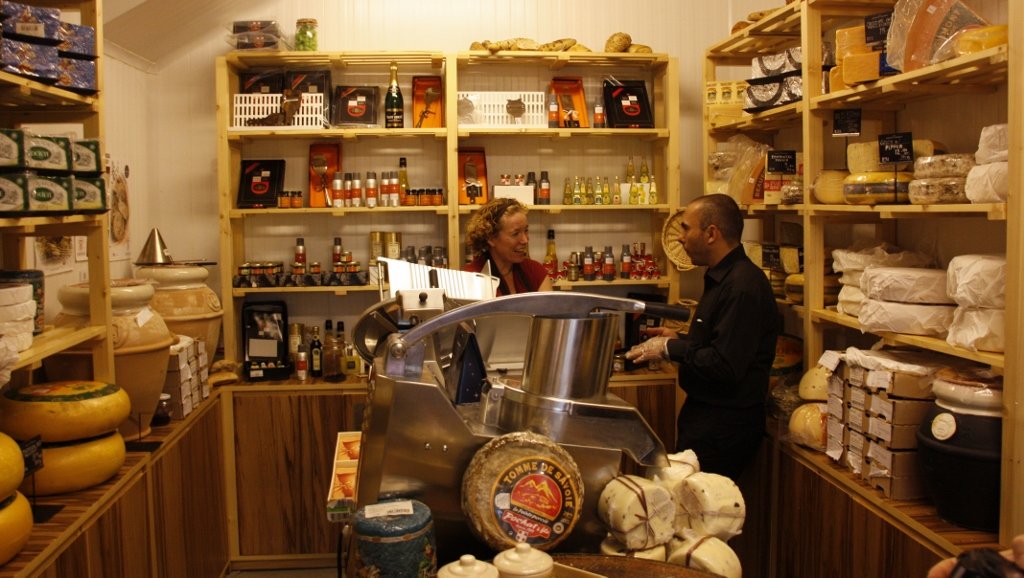 I poked around the various aisles, took a long look at the fish, and thought Hey, I could shop here.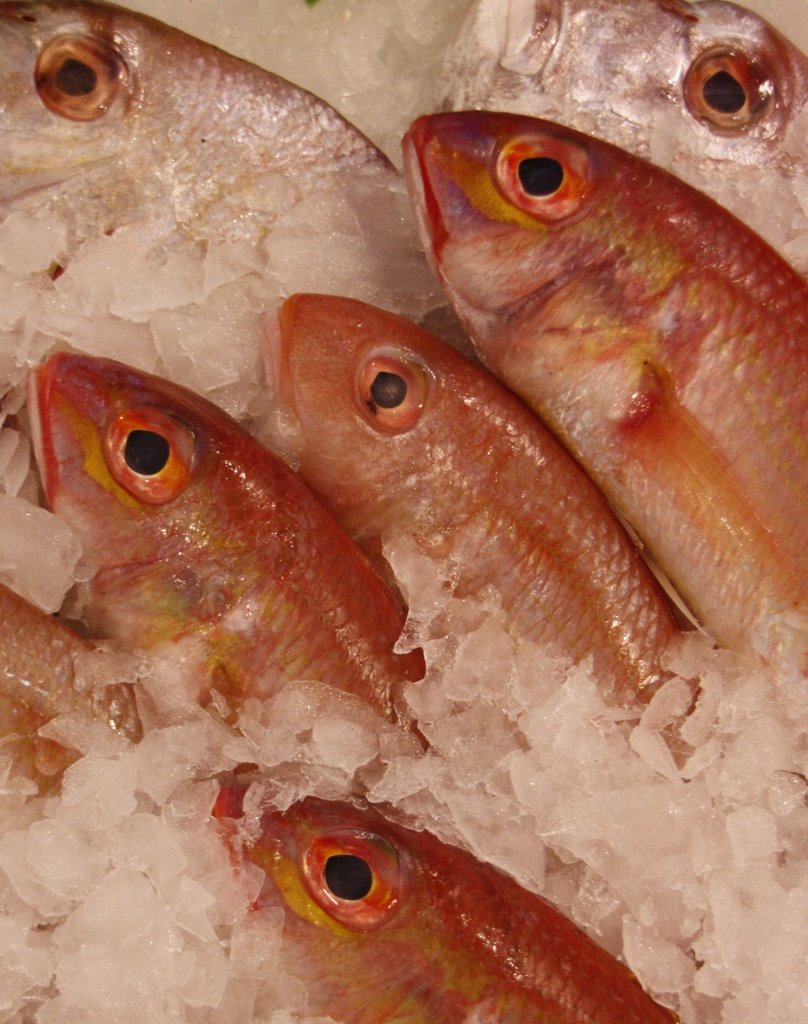 Next we took photos in the food hall. Seven counters sell a range of meals: Mediterranean, Italian, South Asian, and Indian; plus there are grill and sushi counters, luxury and pastry counters. I zeroed in on the exquisite chocolates and desserts.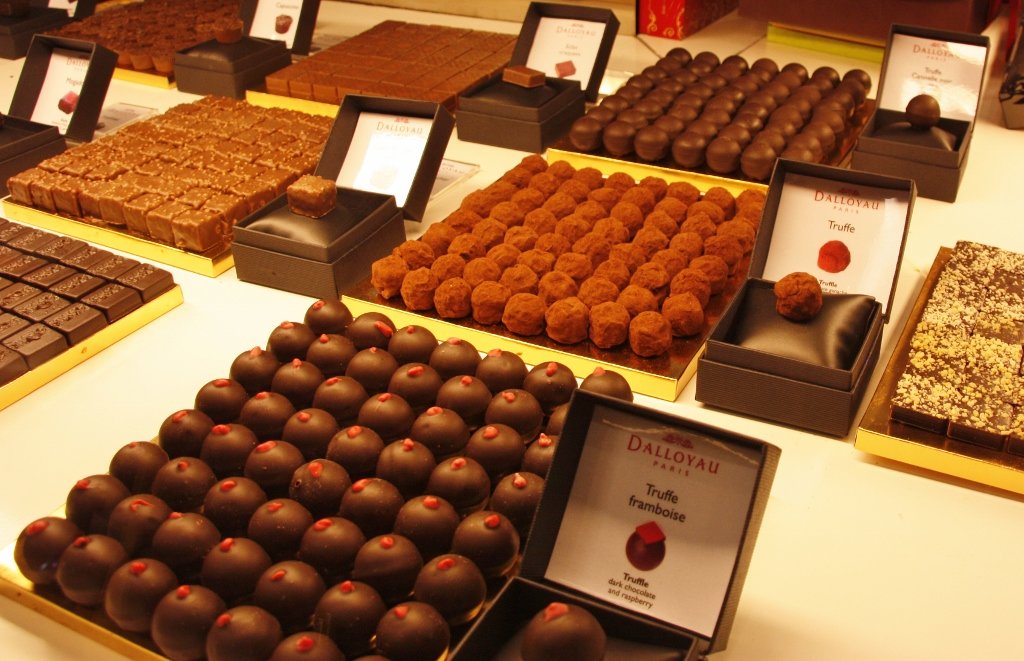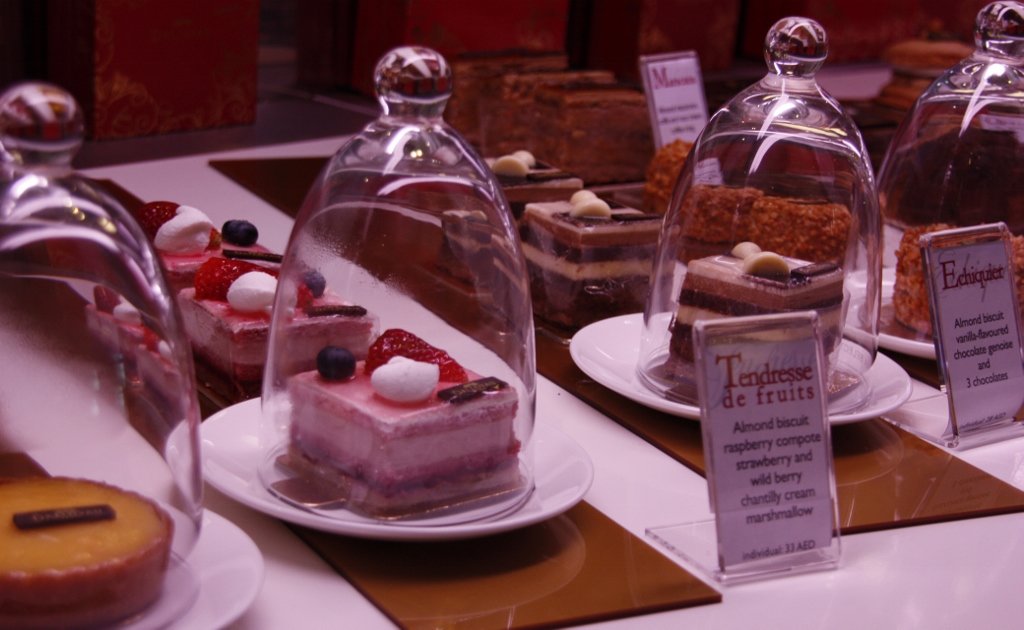 I do enjoy eating lunch at Lafayette Gourmet, which is a chic place to get a quick gourmet meal in a cheerful venue. You can be enjoying Arabic fatayer while your dining companions are eating curry, sushi, or noodles.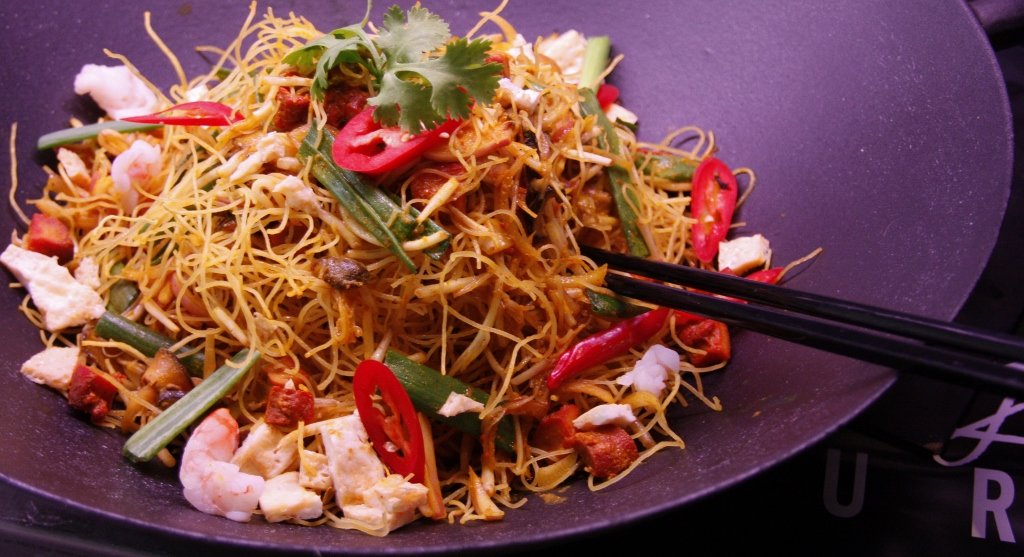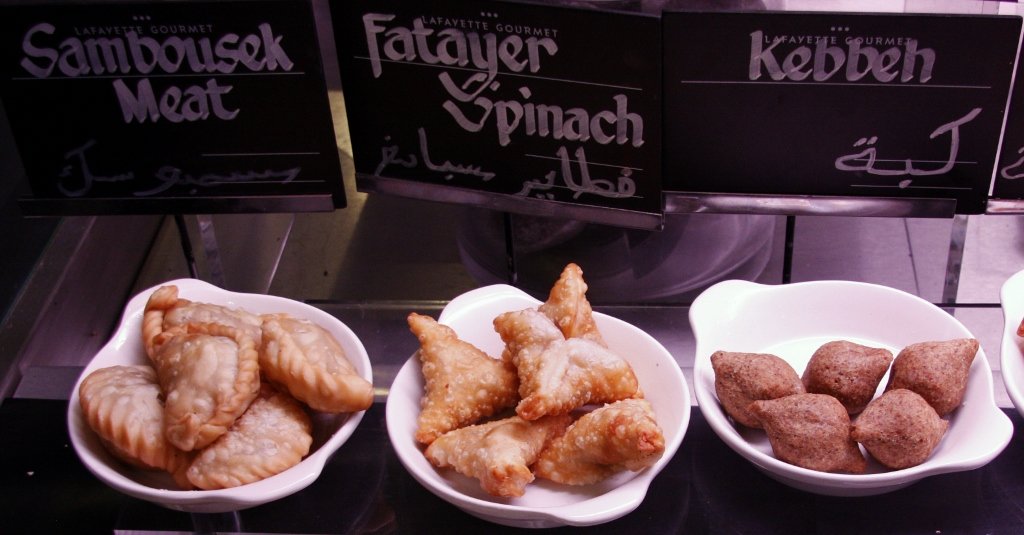 After our market excursion, we rushed back to The Atlantis Hotel. Switching gears, we settled in for a cooking demonstration by Chef Hani. He demonstrated a smoke-infused kufta kabob.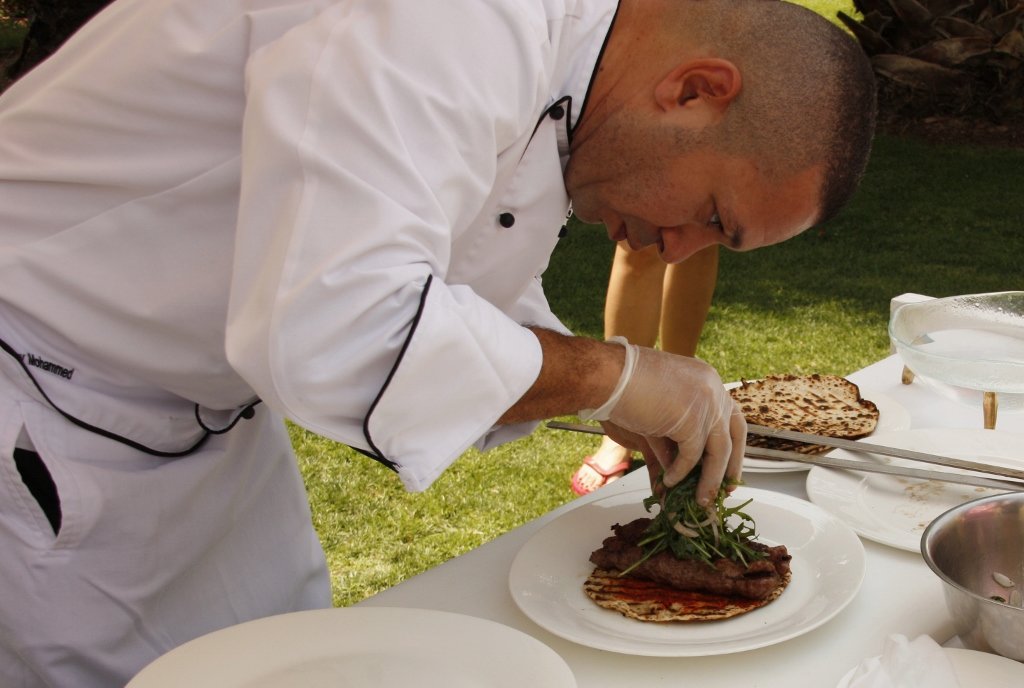 When he was done, he delivered the plate to Meeta for the magic of food styling.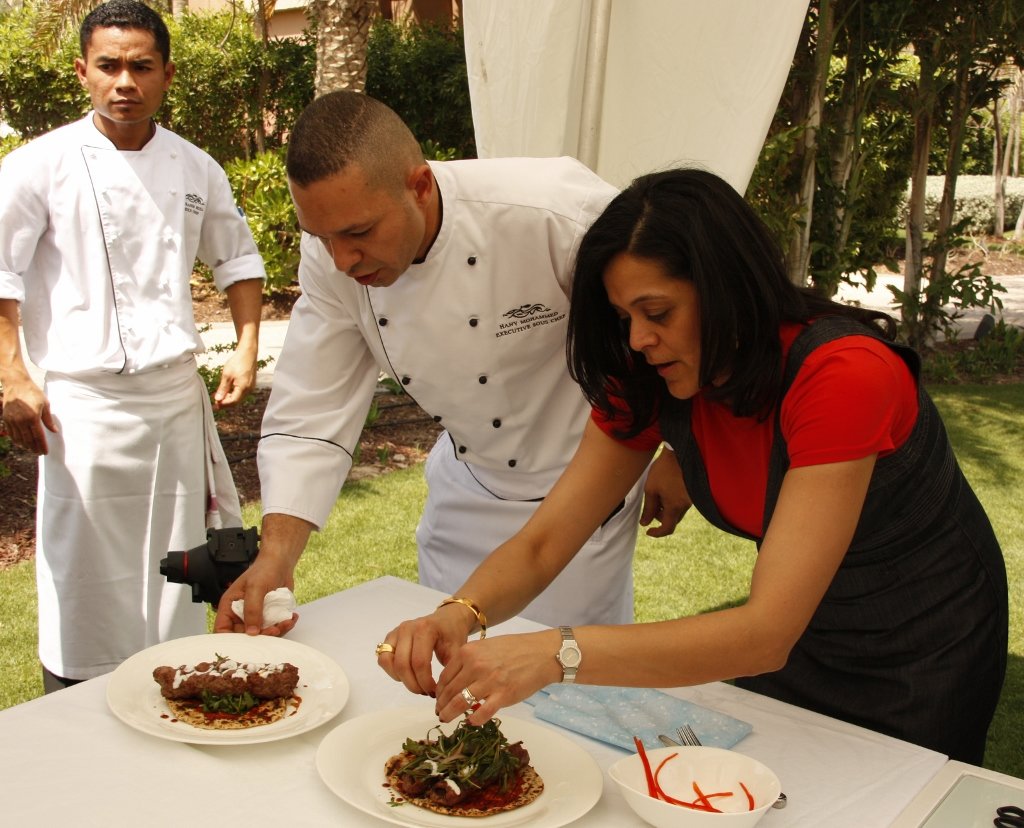 To be honest, it's hard to make certain foods look good (like cooked meat). That's where the styling comes in. Meeta showed us her tips and tricks for making any food look appealing in a photograph.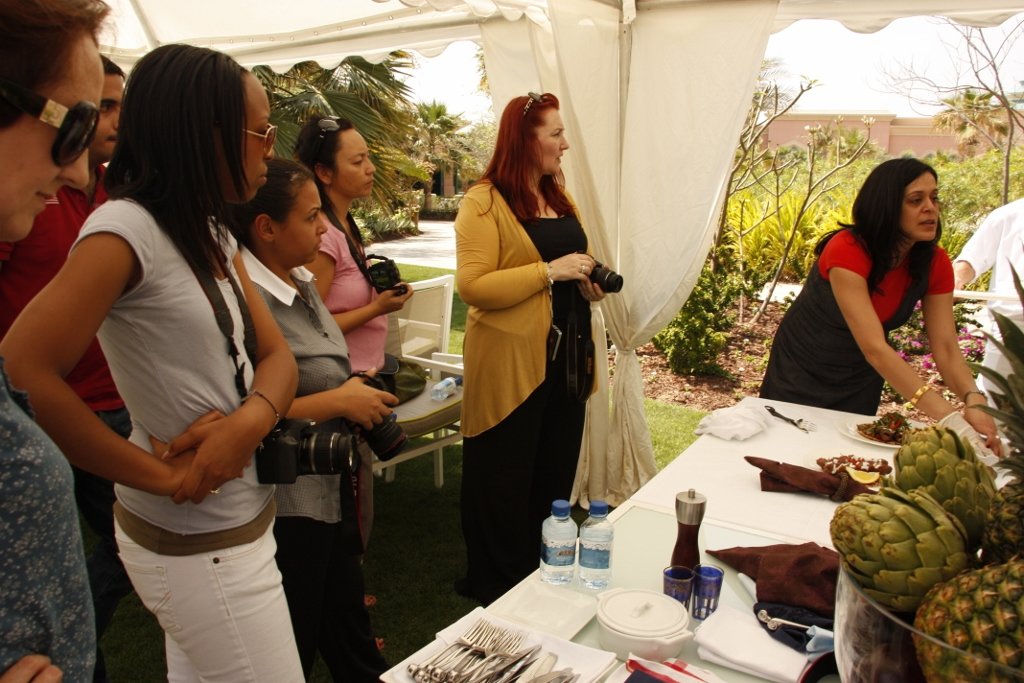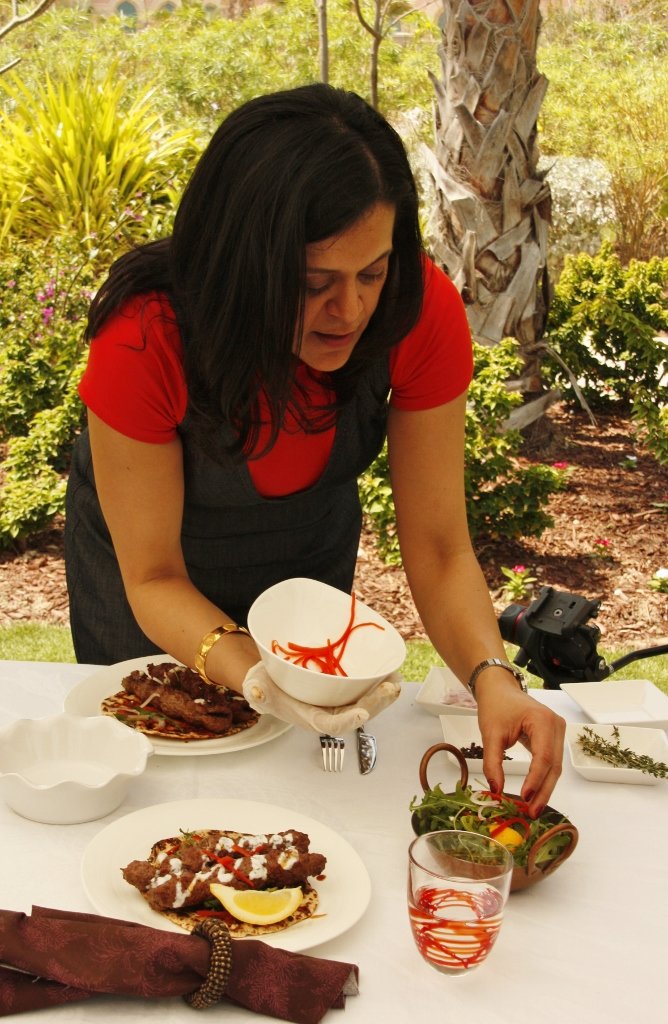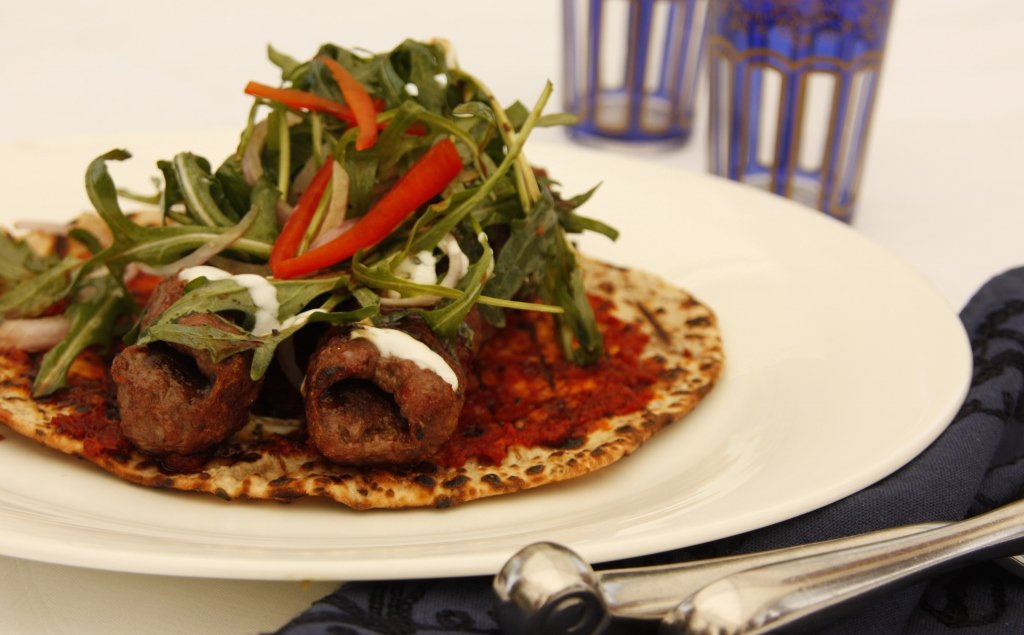 After lunch, we were given our official assignment. We were put into teams of two and assigned a dish to style and photograph. (Food was provided by Nasimi of the Atlantis Hotel). This salad photo was taken outdoors in shade.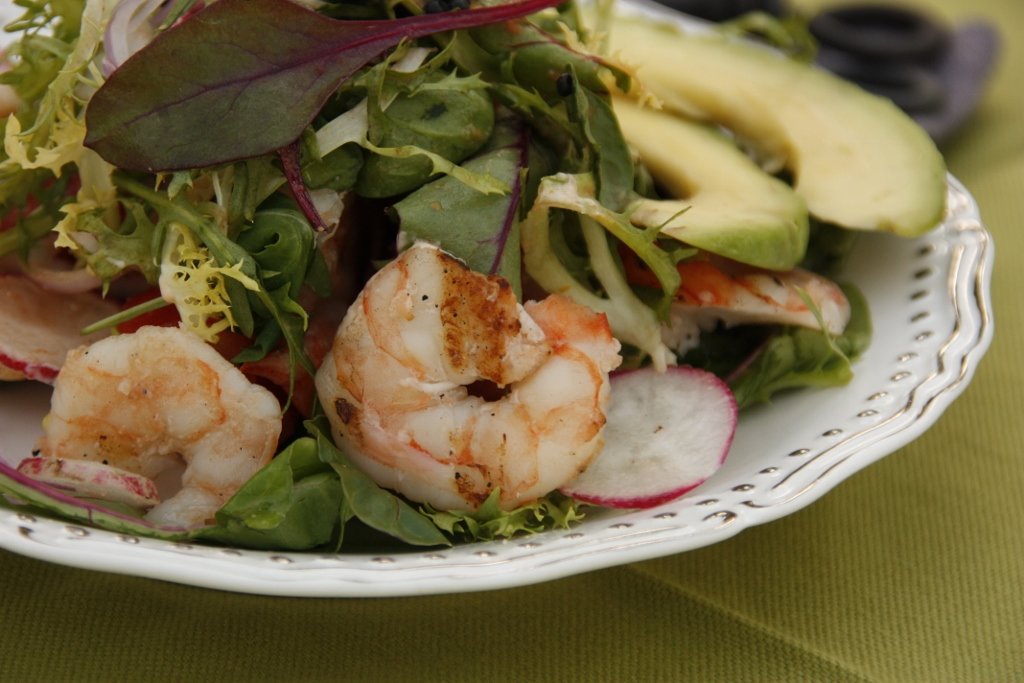 My fellow students got very creative.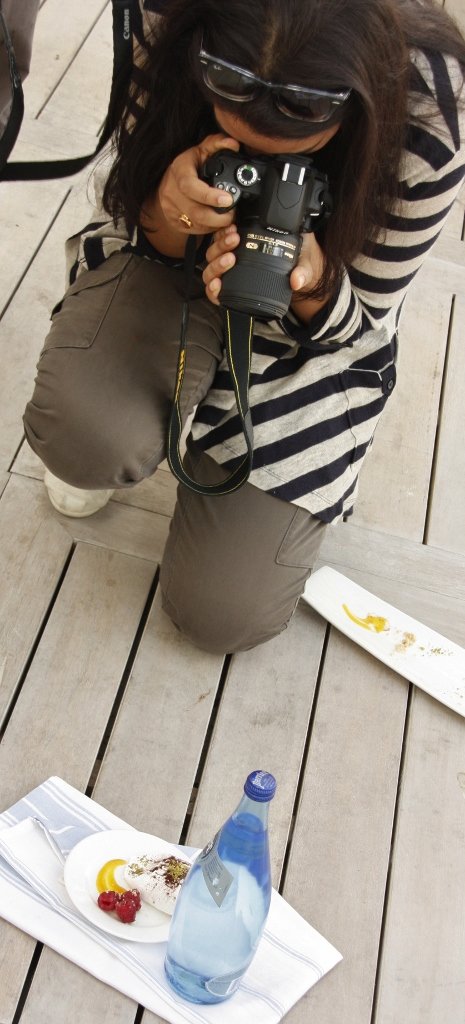 At last we each presented our results for critique. This was a highpoint of the workshop—looking at each other's photos from the past two days, some of which were truly gorgeous. It always impresses me how everyone has their own eye and style–even when taking photos of the exact same subject.
At the end, Sally presented with a certificate and not one, but three goodie bags from the Atlantis Hotel, Lafayette Gourmet and other sponsors. Included in our bags was a Weber chef's knife, a bottle of Locadeli olive oil, tea from Jones the Grocer, artisan sweets from Toffee Princess, and lovely stack of other gourmet foodstuff.
I left the workshop, exhausted and a bit overwhelmed, but happy. We accomplished so much. What a pleasure to spend two days talking about blogging, photography and food. Meanwhile, my head is still spinning with all the technical and creative tips from Meeta. She told us it would take time to absorb and incorporate the techniques she taught us. She encouraged us to practice and have fun.
Questions: Have you shopped for food at Galleries Lafayette?
What are your favorite types of food photographs?