Food Photography Workshop at the Atlantis Hotel ~ Day 1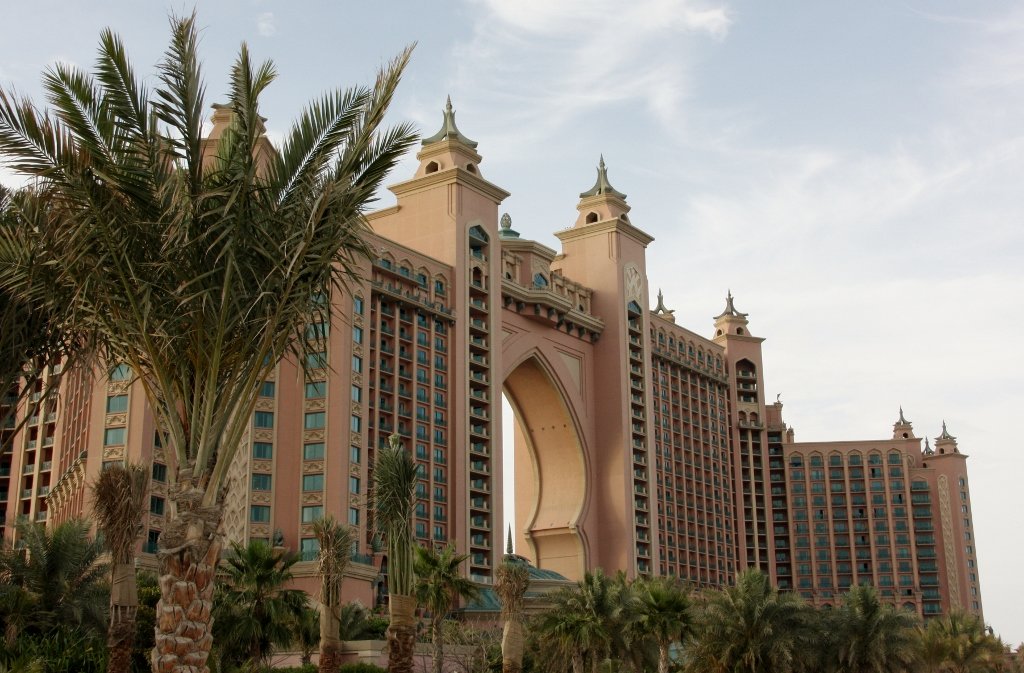 The theme was Fun and Passion.
Participants traveled from Egypt, Germany, Kuwait, Bahrain and the UAE. We converged at the Atlantis Hotel on The Palm Island in Dubai for two full days of taking photos. Oh yes, and eating!
The topic that drew us all together: Food Photography and Styling. Basically, we all wanted to improve our skills at taking photos of food—whether for blogs, magazines, advertisements or television.
The group was varied, our cultural backgrounds across the map: Finland, Australia, UK, Egypt, Kuwait, US, India & Japan. My fellow students were freelance food writers and bloggers, professional photographers and professional food stylists.
Naturally, I felt a little out of my league with all these pros; however, once we got started, I realized we were all there to learn, whatever our starting level.
Our instructor was Meeta Wolff, a food photographer and stylist based in Germany; she publishes the blog What's for Lunch, Honey? Meeta has a "still life" style to her food photos that can only be described as pure art. However, she discouraged us from copying her style or anyone else's, but rather find our own unique signature style for shooting food.
Meanwhile, our Event Organizer Extraordinaire was Sally Prosser, a Dubai-based blogger who writes My Custard Pie, all about food.
Day 1 – Food Photography
The first day Meeta reviewed the basics of food photography. We focused mostly on light—natural light, artificial light, backlight, and sidelight. I took notes until my head was spinning, and I finally grasped the importance of natural light when shooting food. After some photography exercises (very technical), we were broke for lunch.
Photographing Food and Then Eating It
Of course, we couldn't just sit down and eat lunch. We had to take photos of it first.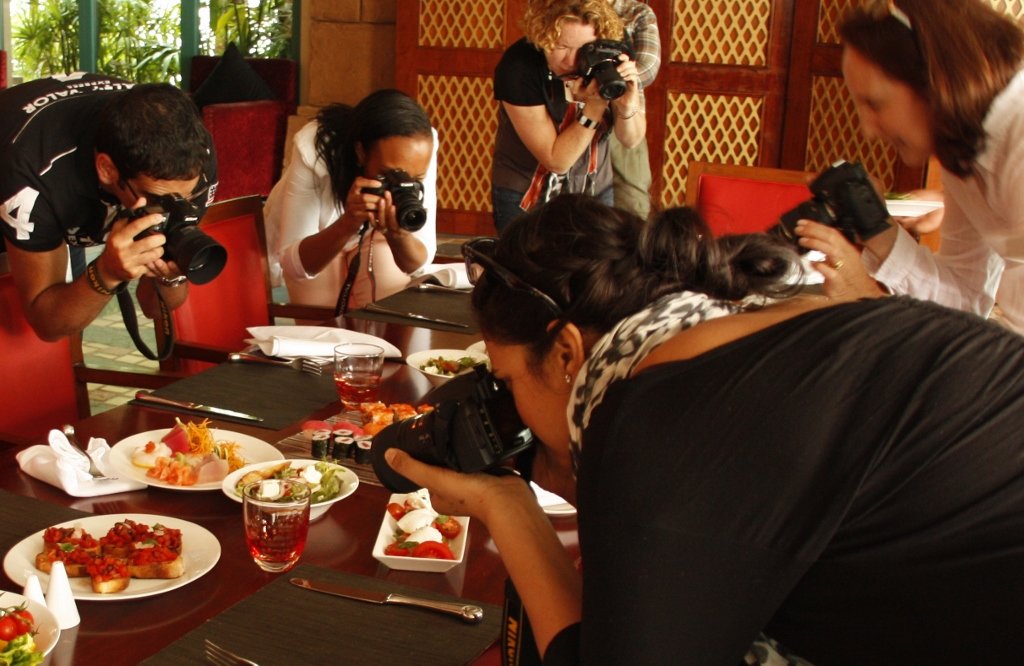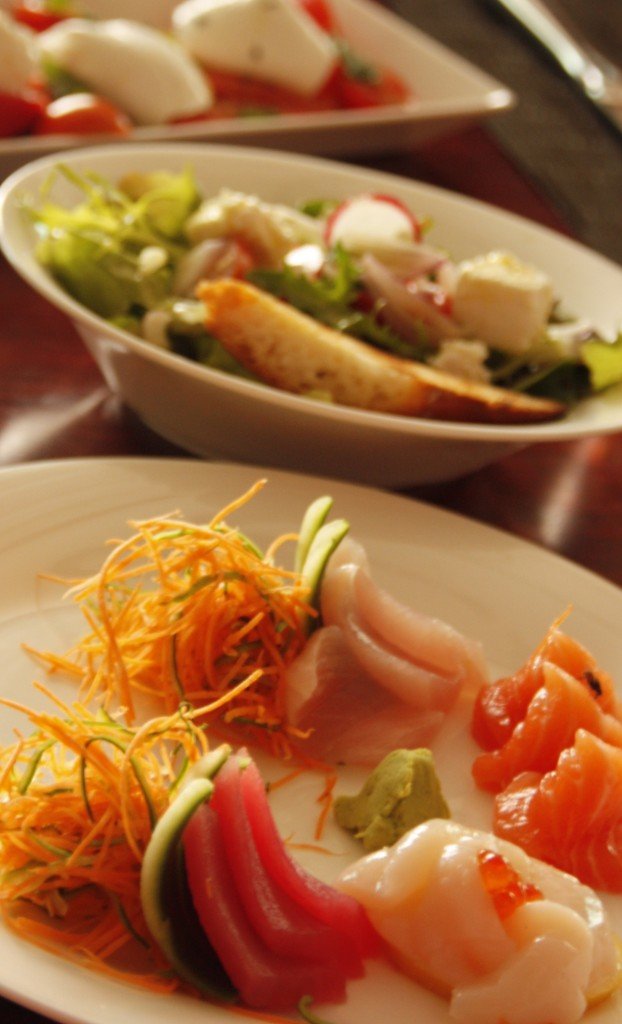 Food Styling
Meeta explained to us the finer points of composition, placement, depth of field, angles, and focus—technical, yes, but all creative components of styling and shooting food.
The best part was the discussion of props. First, there are natural props: garnishes, herbs, spices and bits of ingredients. Then comes the fun: backgrounds, textiles, flatware and dishes. I think I could be very good at this part of food styling—collecting and hoarding tableware, that is.
Cocktail Demonstration
Next on the agenda was a cocktail demo, which took place on Nasimi Beach at the Atlantis Hotel. The bartender demonstrated a variety of cocktails and mocktails.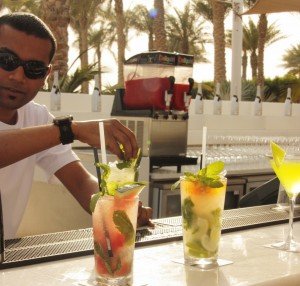 Of course, we took photographs of the drinks. A little weird, I know. Here are a few if my favorites: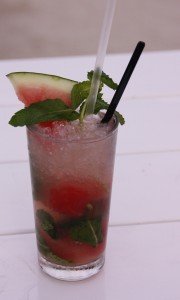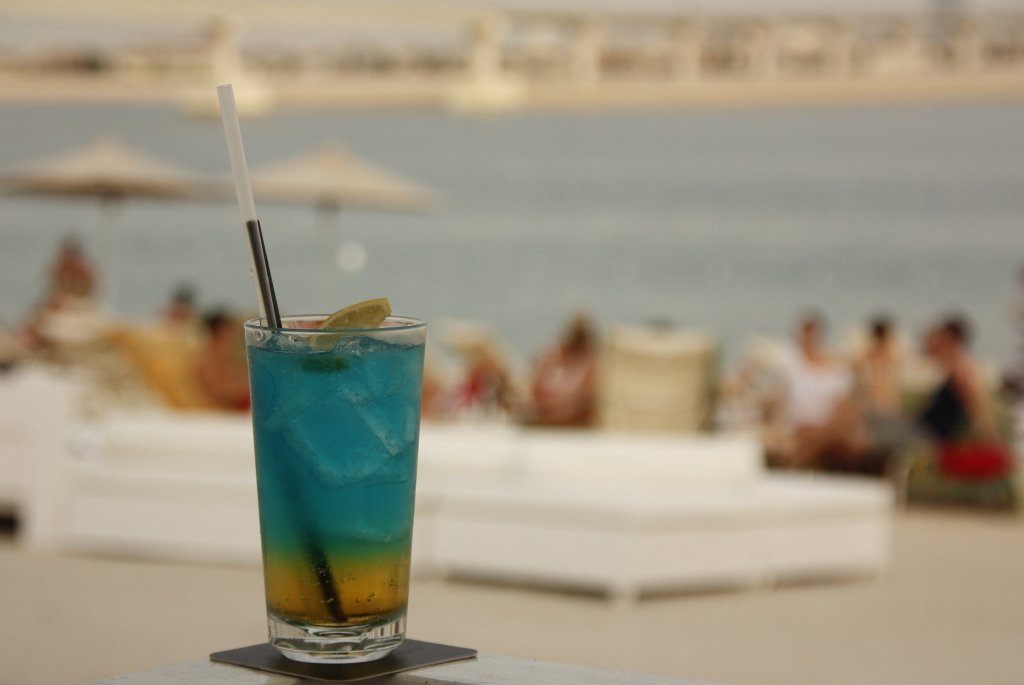 After a whirlwind day of practicing new skills, we ate a late dinner at the Levantine restaurant at the Atlantis, where Chef Ali prepared an enormous spread just for us–a preview of the upcoming Ramadan menu. We ate outside on the terrace, and it was dark by then. No photos were taken. What a relief.
Here's a photograph of our lovely and brillant group.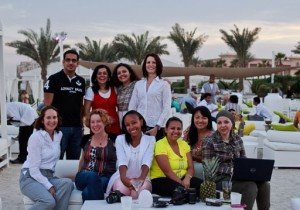 Next up: Day 2 ~ Food Photography Workshop at the Atlantis Hotel
Question: Do you like to take photographs of food?