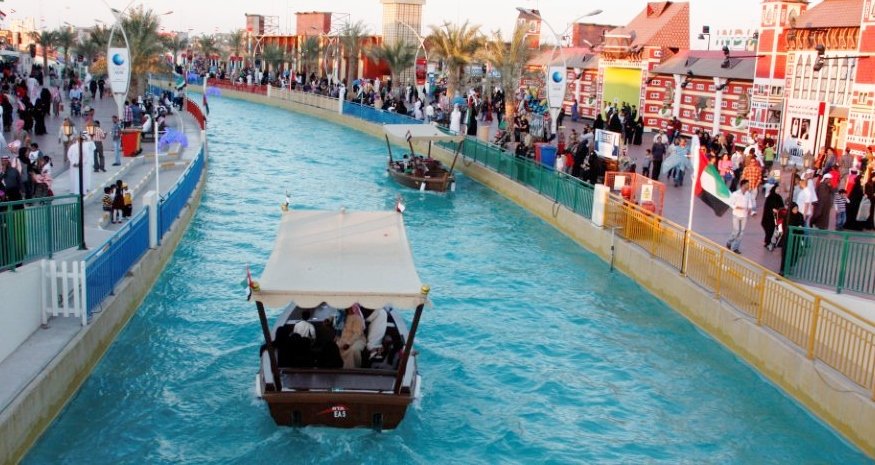 As an expat, one day I will eventually leave Dubai. One of the things I will miss most will be the Global Village, a shopping extravaganza out in the desert with pavilions representing 31 countries and one continent. The Global Village has both a global feel and a State Fair feel. For me, it's about the shopping—unique handmade global items—but also the multicultural entertainment and cheap street food.
Yes, the Global Village has seen many changes over the years. It originally started as a small fair on the Creek in 1997, lasting one month & launched with the Dubai Shopping Festival. Now a separate entity, the Global Village is permanently located in Dubai Land on Emirates Road.
This year the Global Village is better than ever in terms of facilities, entertainment, organization, and quality of goods.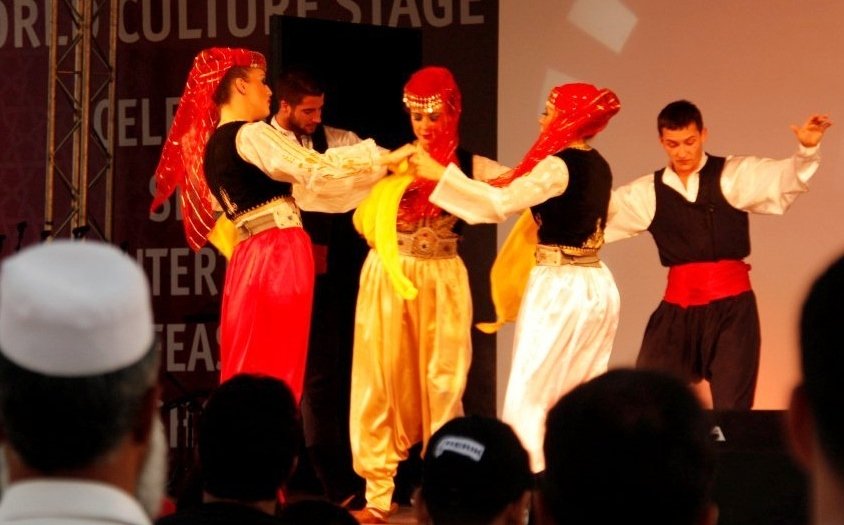 Guide to the Global Village
1. Go early. Gates open at 4:00; arrive near opening time for good parking and no lines. Wear comfortable shoes and bring a sweater for those chilly winter nights. Also, bring a heavy-duty shopping bag to haul your goods.
2. Get a map inside near the entrance and plan your strategy. For the most authentic experience, I suggest starting with pavilions representing countries from the region.
3. Don't plan to visit all the pavilions in one go. Be selective and take your time. Also, give yourself time for the multicultural entertainment, food from the region, and maybe amusement rides.
4. Keep an open mind. Pavilions change from year to year. If the Egypt and Turkey pavilions were disappointing in past years, it doesn't mean it's the case this year. In fact, these pavilions are currently very worthwhile.
5. Shop, shop, shop. Bring lots of cash, preferably in small bills. Also, bring your bank card as an ATM backup in case you see something unexpectedly amazing.
6. For objects with prices of more than twenty or thirty dirhams, it's a good idea to bargain—but do so with a smile.
7. In addition to trinkets, handmade items, carpets and textiles, think food. Among the unique foodstuff on offer: honey from Yemen, saffron from Iran, zataar from Lebanon, olive oil from Palestine, tea from Morocco, and baklava from Turkey.
8. When the vendors hand out food samples, try them. This will provide sustenance for more shopping. One stroll through the Palestine pavilion can add up to a light meal.
9. When your feet start to hurt, it's time to eat an actual meal. Have Middle Eastern or Southeast Asian "street food" and watch the world go by. You'll even a find a few proper restaurants this year, such as Reem Al Bawadi. After a good rest, look at your map and strategize your next round of shopping.
10. The Global Village saw 500,000 visitors over the past Eid Al-Adha break. If you dislike crowds, avoid the weekend and national holidays. Arrive super-early.
Favorite Pavilions
With so many pavilions, it's hard to choose, but here are my favorites:
YEMEN PAVILION: Sample and buy delicious honey from Yemen, as well as spices and nuts. Other unique items are antiques and jewelry. You can even pick up a curved dagger here. Stalls are manned by chatty Yemeni men in traditional dress—including the required dagger at the belt.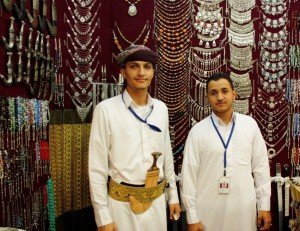 AFRICA PAVILION For me, this is the must-see pavilion, as it overflows with unique hand-crafted items from Kenya, Madagascar, Tanzania, Senegal, and Zimbabwe. Find items such jewelry, drums, African art, hand-woven baskets, crocheted items, coffee beans as well as carved wooden items of all kinds, including bowls, bookends and African figures.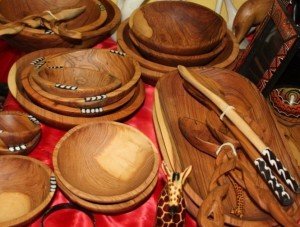 TURKEY PAVILION This is a fantastic place to stop for a sweet snack—either Turkish delight, baklava, Turkish ice cream—or all three! For something savory, try the fried potato swirls on a stick. Find exquisite items for the home, such as colorful Turkish pottery, samovars, as well as Ottoman and mosaic lamps.
PALESTINE PAVILION Buy foodstuff from Palestine: olive oil, zataar, sumac, olives, flavored cheeses and more. Also find the iconic Palestinian embroidery, as well as items carved from olive wood: ornaments, rosary beads, and nativity scenes—the typical items from Bethlehem and Jerusalem. While you are there, you might catch the debbke dancers.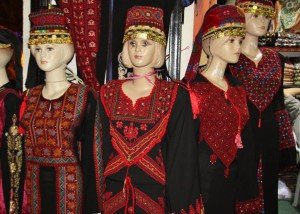 MOROCCO PAVILION This is the place to create your Moroccan lair. Get a silver Moroccan teapot, as well as colorful tea glasses, a tea tray and a box of tea to go with. Also find Moroccan clothing, pointy leather slippers and the gorgeous pottery of Morocco. Discover cooking items such as clay tagines and couscous cooking pots, foodstuff such as harisa—as well as decorative hands of Fatima.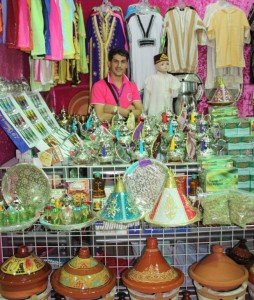 More Pavilions to See
It's so hard to narrow the list down. Here are more pavilions I'm enjoying this year:
AFGHANISTAN Explore rare antique items. Pick out some colorful Afghan clothing or a winter coat. Take home a carpet or a kilim. Or simply buy foodstuff and nuts.
TUNISIA Discover food-related items such as wooden cooking utensils, pottery, decorative tagines, olive oil and Tunisian foodstuff. Try on some leather sandals or hand-painted jewelry. Take home a kilim.
INDIA At the largest pavilion explore textiles galore, as well as footwear, jewelry, kitchen items, and more.
SPAIN Experience Andalucía! Find Spanish saffron, olive oil, colorful clothing, jewelry, espadrilles footwear, as well as tapas and other foodstuff.
EGYPT Bring home some Egyptian cotton underwear, pajamas and traditional Egyptian clothing. Find papyrus prints, cat statues and heads of Nefertiti. And don't forget the belly dance gear!
IRAN Stock up on Iranian saffron, as well as tablecloths, Persian carpets, jewelry, and traditional art. Find nuts and Iranian food; listen to some Iranian music.
JORDAN Buy some pottery or an embroidered thob. Sample food and bring home olives and zataar.
PAKISTAN Pick out a leather jacket for yourself—or maybe a leather purse. Find colorful fabrics and other textiles.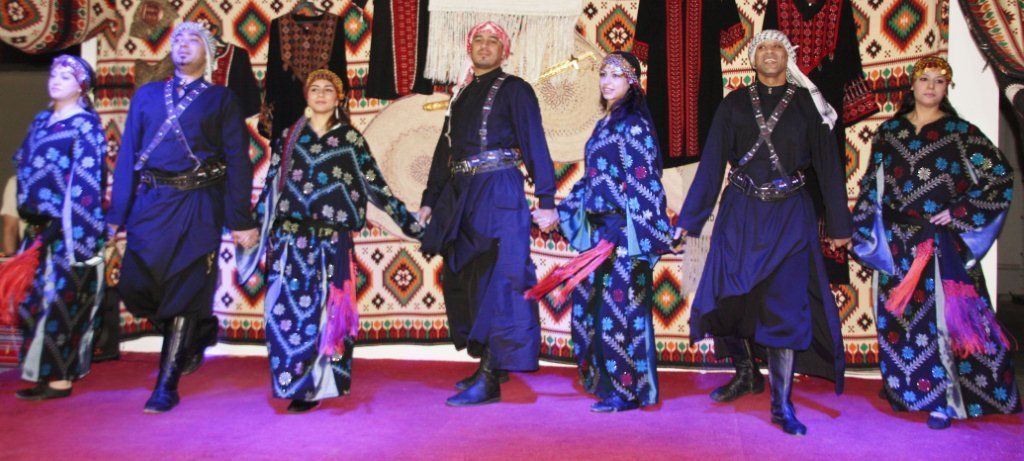 Basic Facts
1. The Global Village runs from October 5th, 2013 to March 1st, 2014.
2. Timings: Weekdays 4:00pm to midnight; Fridays 4:00pm to 1:00am
3. The entry cost is 15 dirhams.
4. The Global Village is located in Dubai Land on Emirates Road, Exit 37.
5. The Global Village is in its 18th season, running since 1997. In recent years, the Global Village received 4.5 million visitors per season.
6. You'll find more than 28 pavilions from around the world, as well as canal boat rides and amusement rides in the newly launched Fantasy Island Funfair.
What's your favorite item or pavilion at theGlobal Village?