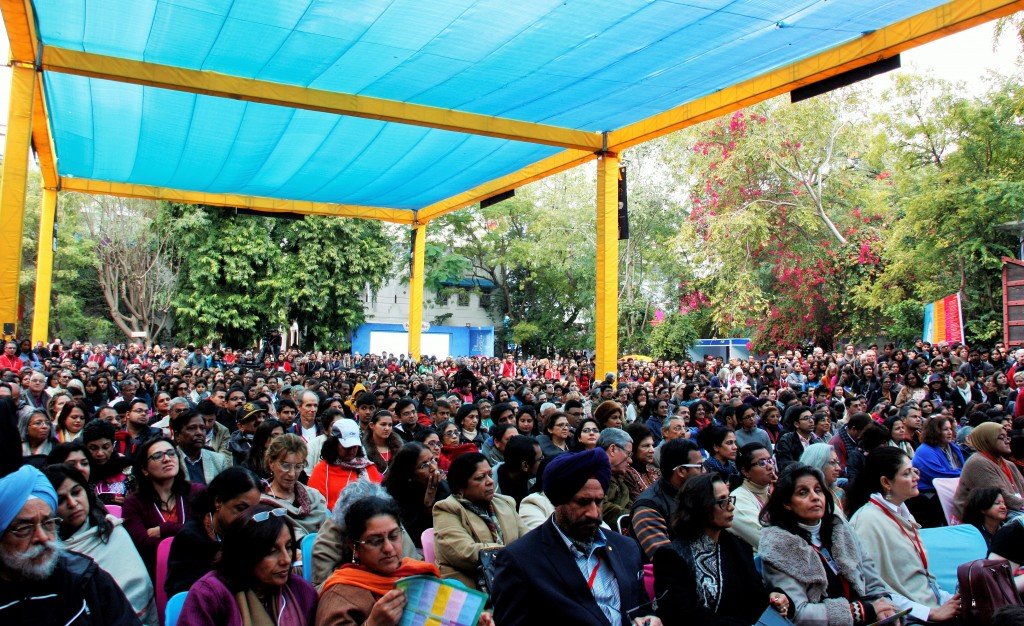 This was my second visit to Jaipur's vibrant festival of literature. What brought me back a second time? In short, its colorful outdoor venue and upbeat vibe. It actually feels like a festival! Also, the fest's big-name authors are another draw for me.
At last year's event, I was thrilled to see Jumpha Lahiri, as well as Jonathon Frazen, Cheryl Strayed, and Reza Aslan. This year I saw Paul Theroux and William Dalrymple. V.P. Naipul was also there, but sadly, Elizabeth Gilbert cancelled due to health reasons.
Both this year and last, I traveled with my Dubai-based book club for the event. Last year we were six women and this year we were ten! It's a wonderful thing to travel with a group of friends who share a common interest—in this case, a love of books.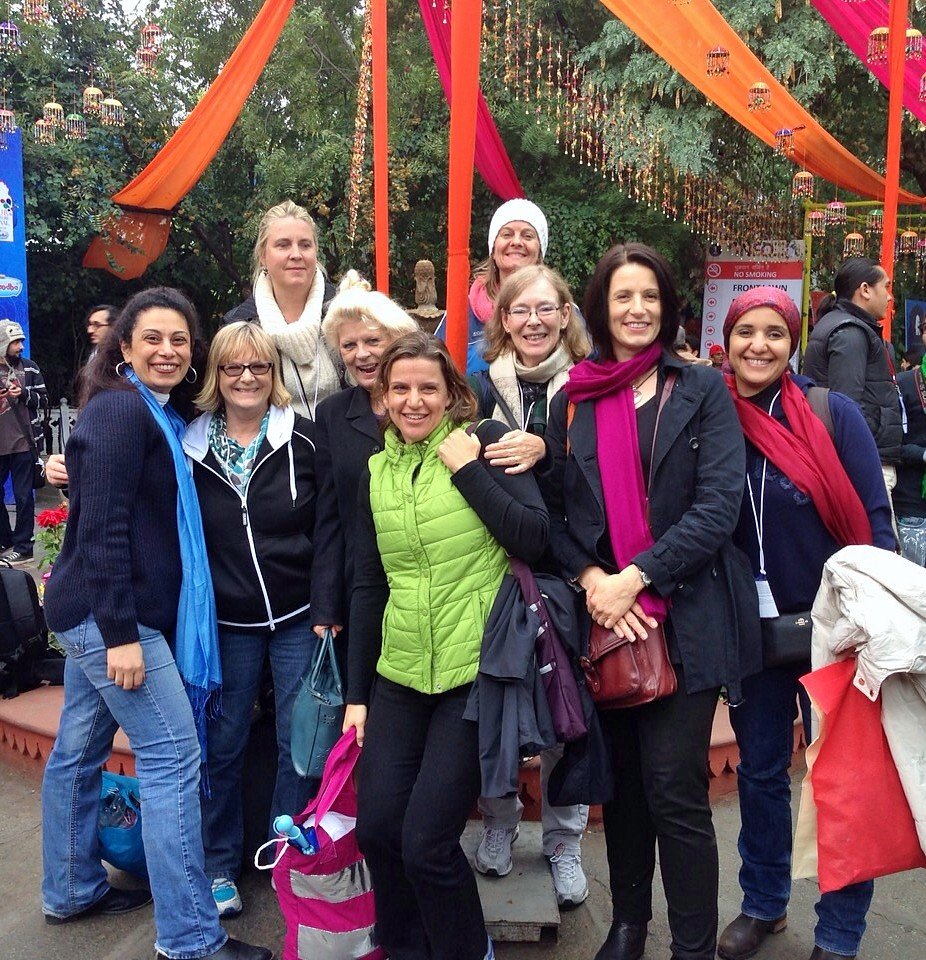 About the Jaipur Lit Fest
Considered the "Pink City" and the gateway to Rajasthan, the flamboyant city of Jaipur hosts the fest. The mostly-outdoor event is set in the Diggi Palace Hotel. With greenery, colorful tents, intricate interiors, and structures draped with bunting, the event has a truly festive feel. With an ambiance like that, people are chatty and it's a great place to interact with fellow readers.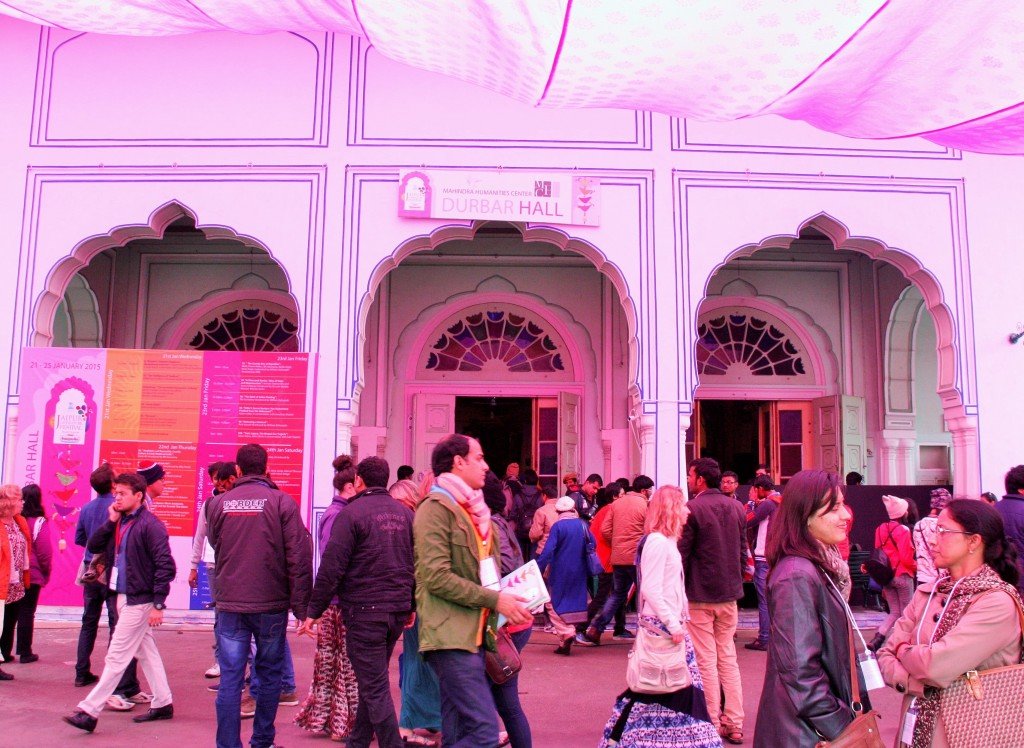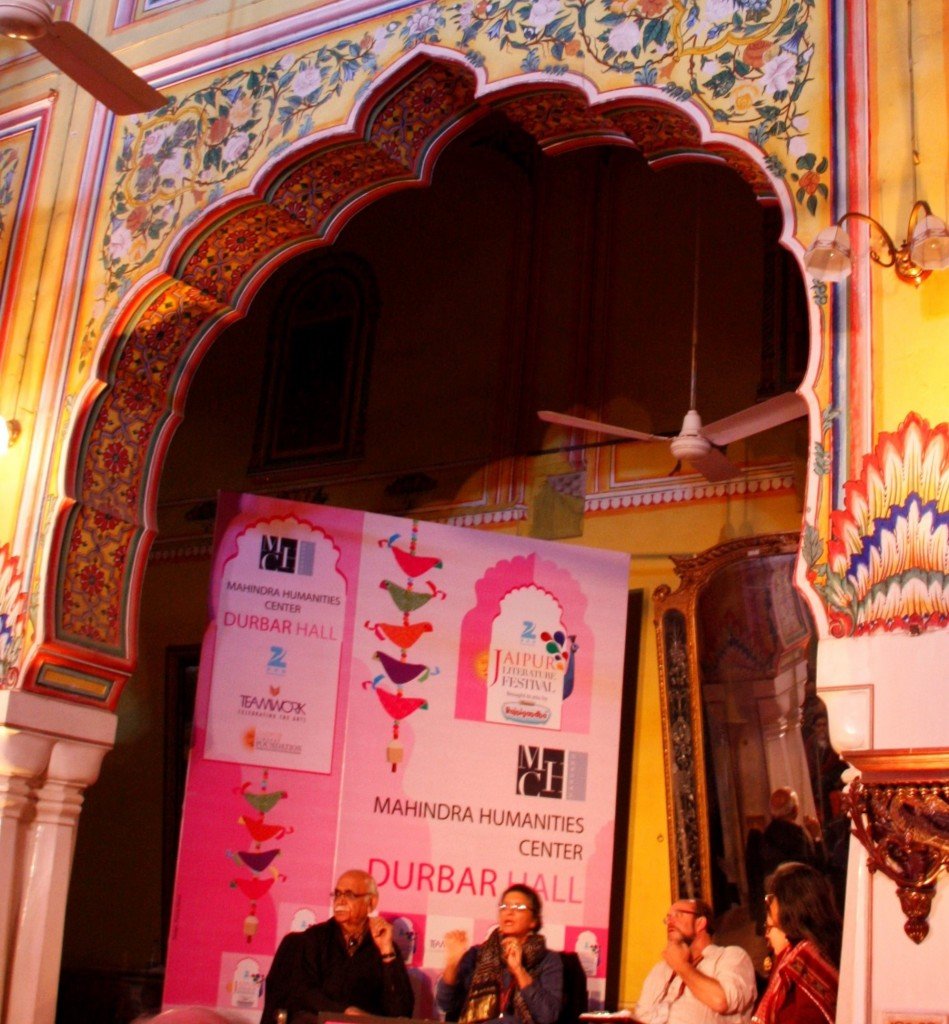 The largest free literary festival in the world, the Jaipur Lit Festival features both international and South Asian writers, including Booker and Pulitzer Prize winners and many celebrated Indian authors. The program includes talks, discussions, panels, debates, and music.
With a diverse showcase of writers, this year's festival was a celebration of freedom of expression, religious tolerance, and diversity of thought—and occurring at a time when India faces various cultural and religious challenges.
I attended a variety of panels including "Writing Resistance: Of Battles and Skirmishes," presented by UN Women as part of the Women Uninterrupted series (below).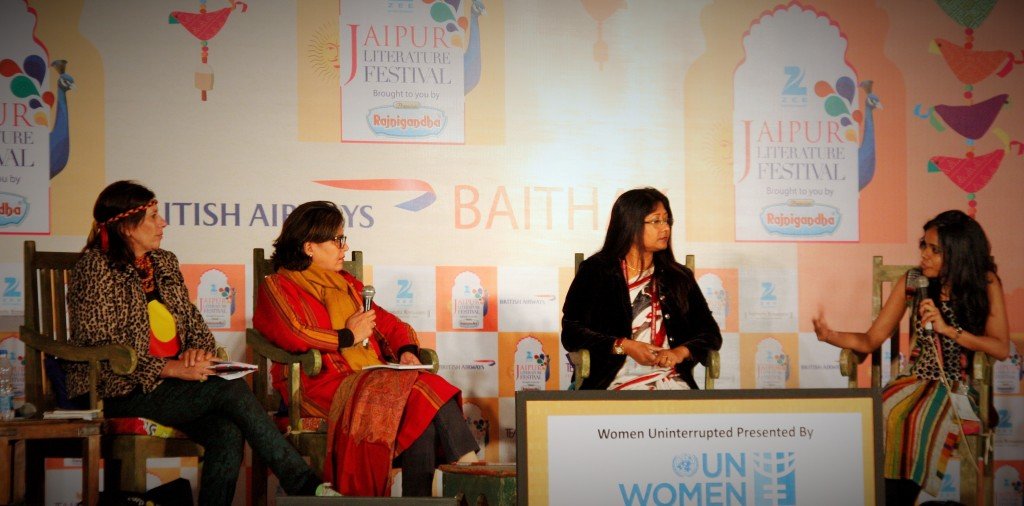 I also attended the panel, "Matters of Faith," which reflected the religious diversity of India (below).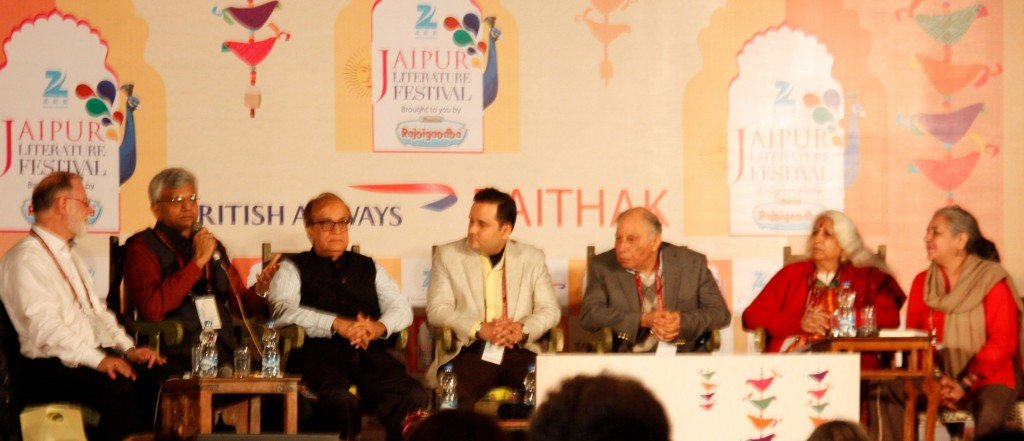 Wanderlust and the Art of Travel Writing
However, my favorite panel was "Wanderlust and the Art of Travel Writing." Reading from their travel memoirs, the writers included Charles Glass, Paul Theroux, William Dalrymple, Brigid Keenan, Sam Miller and Samanth Subramanian (below).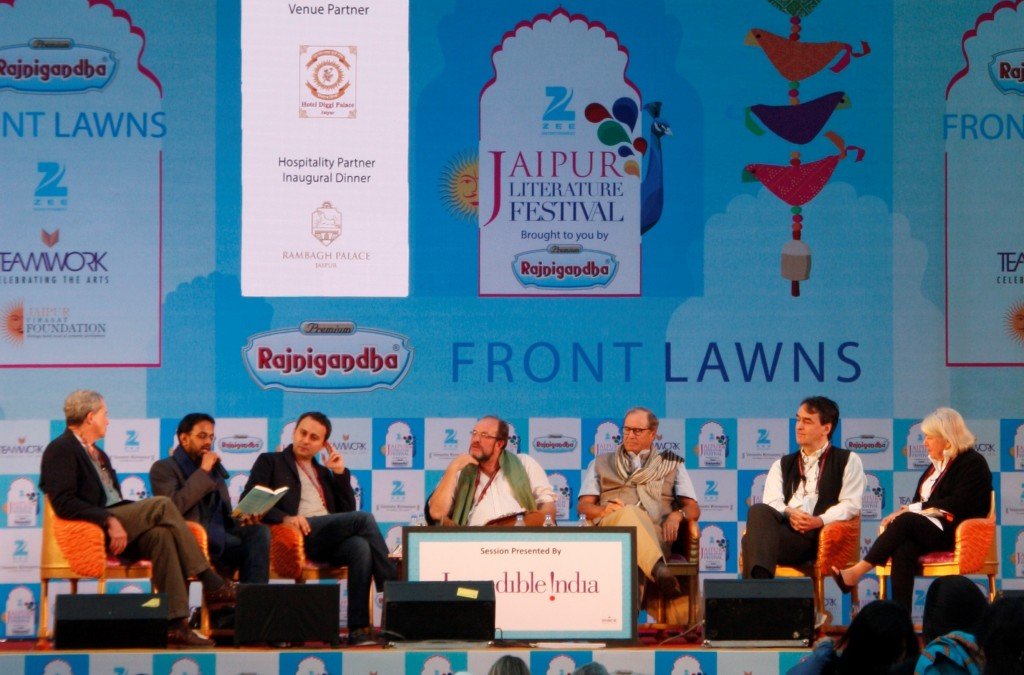 What a delight to see Paul Theroux! After reading so many of his travel memoirs and novels over the years, I was excited to see him on various panels, including this one where he read from his upcoming memoir about traveling stateside (below).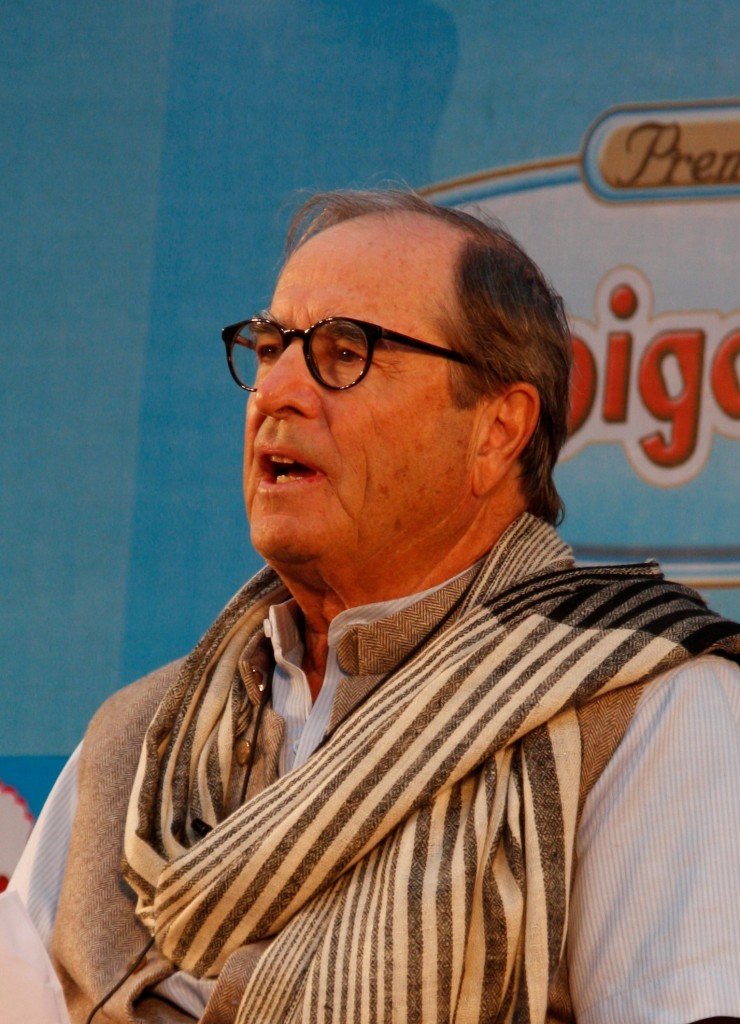 At the time of the lit fest, our book club was reading White Mughals by the India-based historian William Dalrymple, so it was a lot of fun seeing him, too. Along with Namita Gokhale, Dalrymple is one of the directors and founders of the festival. A prolific writer, Dalrymple was an animated reader as he read from his travel memoir From the Holy Mountain: A Journey Among the Christians of the Middle East (below).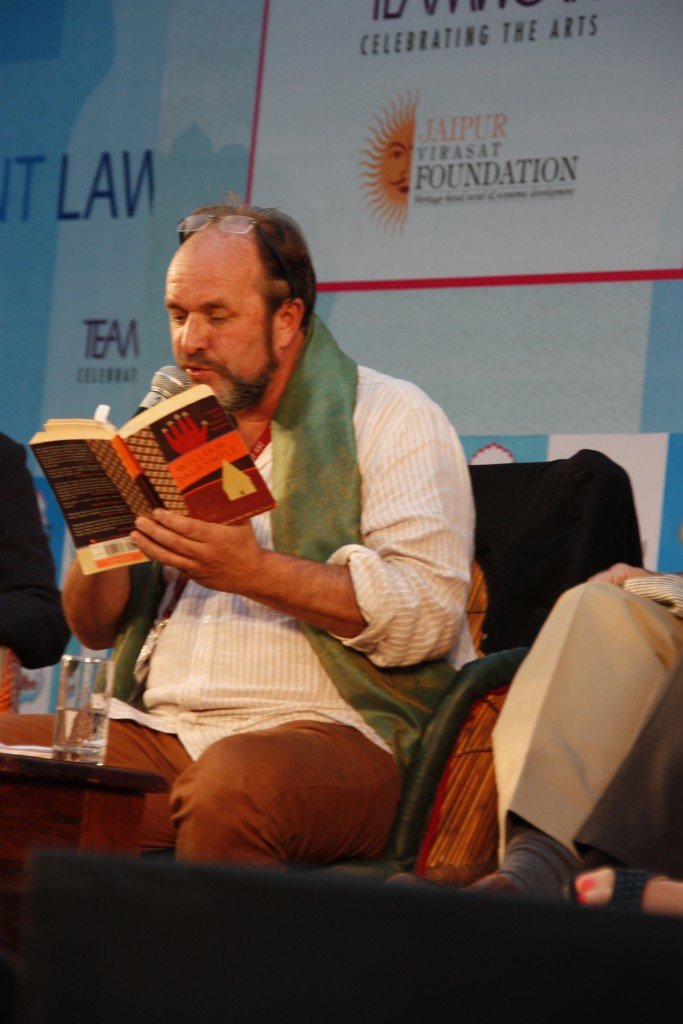 Of course, there were books to buy. This year the festival book store was sponsored by Amazon India, which meant (sadly) that there were fewer books for sale and more devices. I hope next year they bring back more actual books to the fest—as books are the soul of any literary event.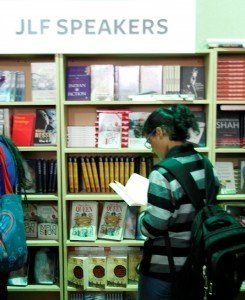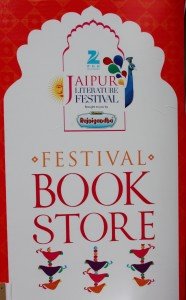 The event also had food outlets, stalls for shopping, including those wonderful Jaipur textiles, and my favorite—the tea wallahs selling masala chai in little clay cups.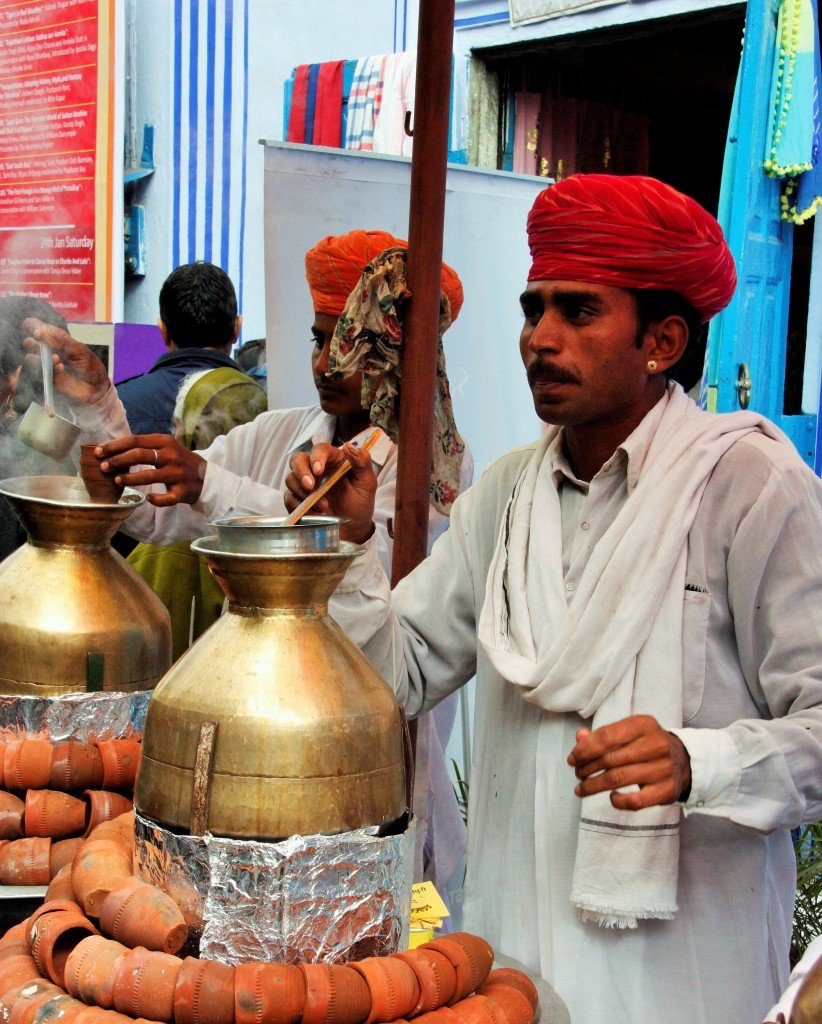 To find out more about this event, see the Lit Fest webpage or read my post from last year. I'm looking forward to next year's festival, and I hope to be there for the full four days and I hope Elizabeth Gilbert makes it next time!
Question: What are your favorite literature festivals around the world?