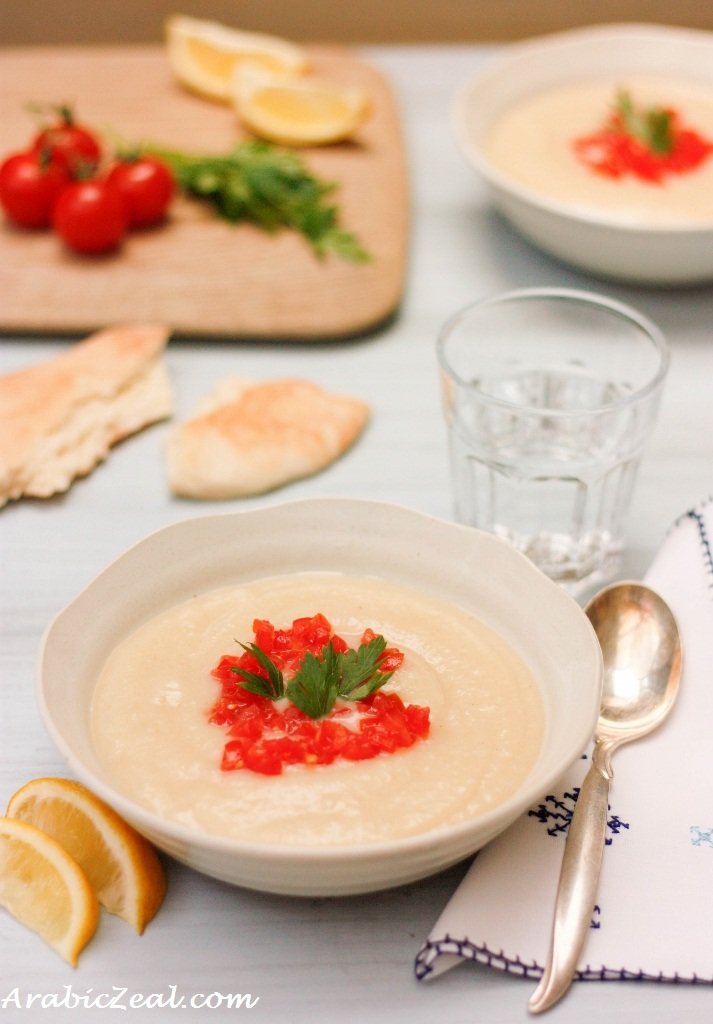 I love this soup. Pureed cauliflower is smooth, thick and surprisingly creamy—without adding any cream at all. The recipe is adapted from a soup found in Moosewood Restaurant Cooks at Home. I have prepared this soup many times, changing it a little bit each time. I love it because it's tasty, healthy and keeps well for days.
The spices in the soup suit the Arab palate. Cumin, one of the indispensable spices of Moroccan cooking, along with a touch of ginger, gives this soup a distinct North African flavor. The chopped tomatoes are more than garnish; they provide a sweet, cool contrast to the creamy soup.
Cauliflower Soup
Serves 4-6
1 Tablespoon olive oil
2 medium-large onions, chopped (about 2½ cups)
2 gloves garlic, minced
2 teaspoons ground cumin
¼ teaspoon ground ginger
Pinch cayenne (optional)
1½ teaspoon ground fennel (optional)
2 potatoes, diced (about 2 cups)
1 medium head cauliflower, chopped (about 5 cups)
4-5 cups hot water and/or vegetable or chicken stock
1½ teaspoons salt (or to taste)
Freshly ground pepper, to taste
Juice from one lemon
Garnish
2 small tomatoes, finely chopped
Chives, green onions or parsley, chopped
Lemon wedges
Method
In a large soup pot over medium heat, sauté onions in the oil for 5 minutes until translucent. Lower heat and stir in the garlic, cumin, ginger, cayenne and fennel, if using. Stir briefly, add potatoes and cook for another minute.
Add 4 cups hot water and/or stock. Turn up heat and bring to boil. Add the cauliflower and return to boil. Lower heat, cover, and simmer for 12 minutes or until vegetables are tender.
In a food processor or blender or with an emulsion blender, purée the mixture until smooth. If it's too thick, add all or part of the extra cup of liquid. Add lemon juice, salt and pepper. Gently reheat soup over low heat.
Serve with a generous garish of chopped tomatoes, as well as a sprinkle of parsley, green onions or chives.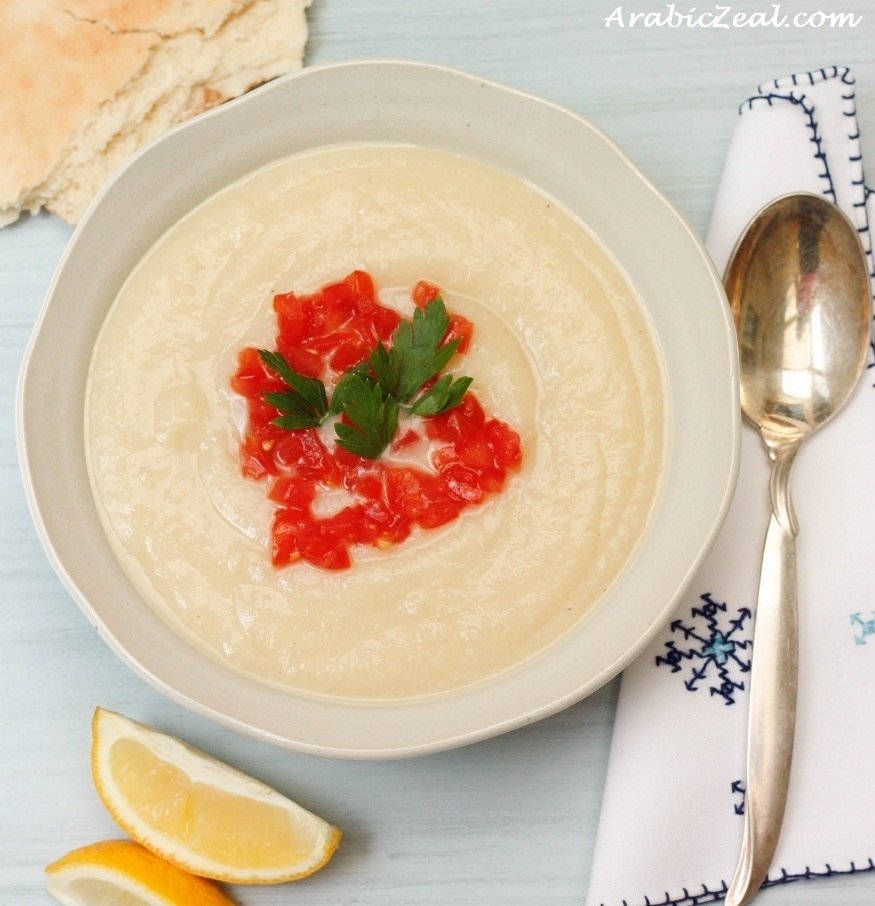 Question: What is your favorite North African soup?