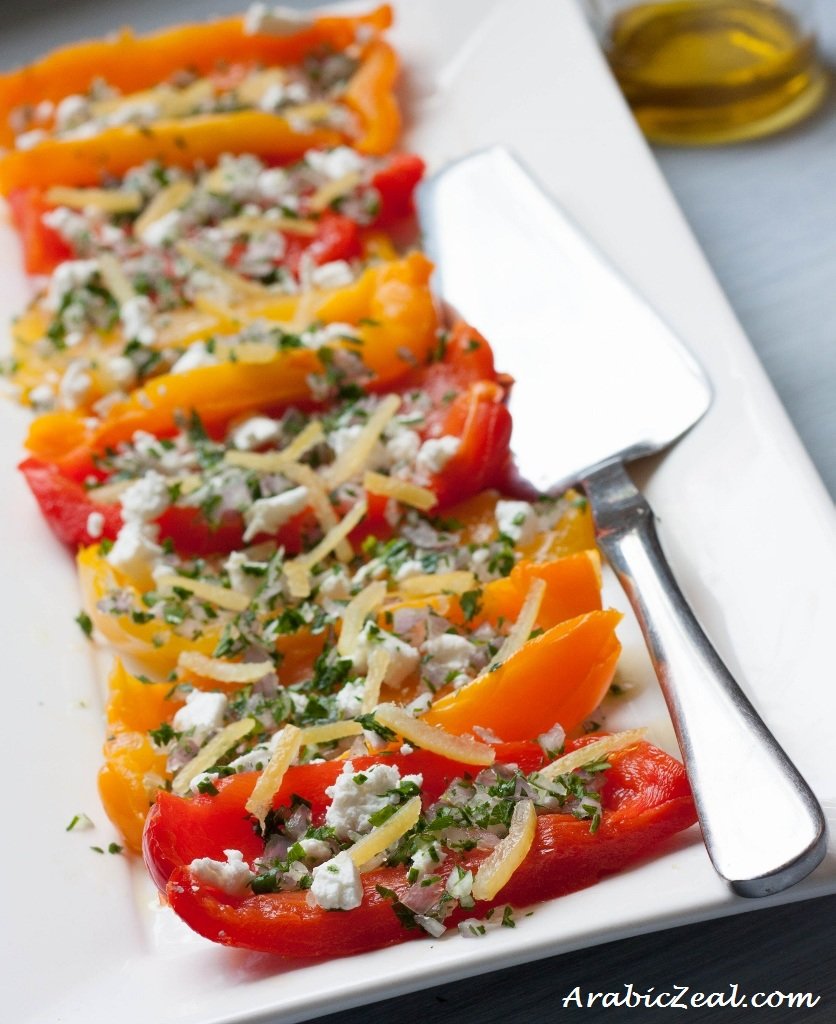 I love serving this salad because it has a colorful presentation and it's so healthy. The sweet peppers combine well with the salty goat cheese and citrusy lemon peel. Plus, it can be made ahead, and it holds up for hours. The leftover bell peppers (if there are any) can be slipped into a sandwich or green salad or eaten cold out of the fridge.
The dish, which can be served as a starter or side salad, is adapted from a recipe in Flavors of Morocco by Ghillie Bason, one of my favorite Moroccan cookbooks, simply for its gorgeous photography.
This salad calls for preserved lemon rind, a common ingredient in Moroccan cooking and something you can easily make at home. However, it does take a month for them to be ready, so if you don't have this ingredient handy, you can still make this colorful and flavorful salad.
Roasted Bell Pepper Salad
Serves 6 as a side dish
4 large red, orange and/or yellow bell peppers (no green)
3-4 Tablespoons olive oil
2 Tablespoons flat-leaf parsley, finely chopped
½ small red onion, finely chopped
1 small package (125 g, 4½ oz.) goat cheese, crumbled (or substitute feta)
¼ rind preserved lemon or more, finely chopped (optional)
Method
1. Roast the peppers. This can be done in advance or the day before. Preheat oven to 350° F (180° C or Gas Mark 4). Place the peppers in a baking dish and drizzle the olive oil over top. Don't skimp on the oil, as you will use it later in the salad. Roast for 30 minutes or more until the skin is wrinkly, buckled and partially browned. Reserve the pepper-infused oil to use later. Allow peppers to cool.
2. Peel skin off peppers (as much as you can). Remove stalks and cut each pepper lengthwise into quarters. Trim and remove seeds. Store in refrigerator until ready to use.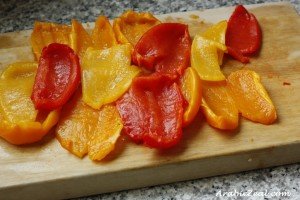 3. Arrange peppers on a platter, alternating colors, skin-side down. Mix the parsley and chopped onion and scatter over peppers. Next, sprinkle the crumbled goat cheese, followed by preserved lemon, if using. Finally, drizzle the reserved oil over the top. Serve at room temperature.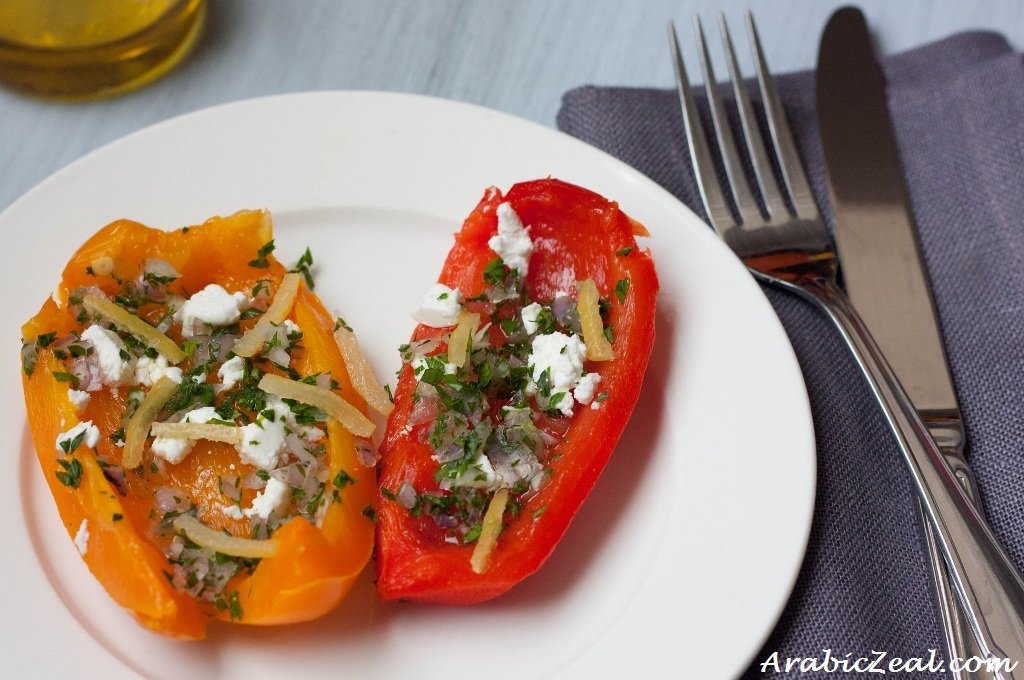 Question: How do you serve roasted bell peppers?