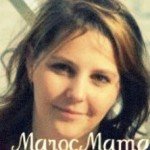 Amanda Mouttaki is owner of the blog MarocMama where she discusses Moroccan cooking, culture, and global food topics. It's my hands-down favorite Arabic food blog for her stories and cultural discussions. Today Amanda shares some of her favorites from Morocco.
Amanda's Favorite Book: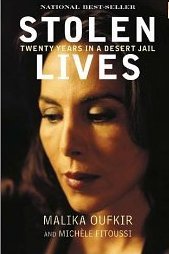 Stolen Lives: Twenty Years in a Desert Jail by Malika Oufkir
Seven years ago through a very strange twist of fate, destiny or divine intervention I met my Moroccan husband. Recently I wrote about how I found my way to Morocco. I owe a whole lot of credit to Moroccan author Malika Oufkir. Her book Stolen Lives: Twenty Years in a Desert Jail was my first encounter with Morocco and to this day, it remains my favorite book about the country. If you've read it you might find this statement odd, but to a history nerd like me it was utterly intriguing. If you have never read this book, I'll warn you, it's not the romanticized version of Morocco. It's the down and dirty version. Every country has its secrets and Malikas' book shows the unsavory side of Morocco's past. That being said, it is the story of a family and the story of many Moroccan families who have never spoken up about the injustices that occurred during the reign of Hassan II. I was drawn in within a few pages and could not put it down.
Amanda's Favorite Dish:
Moroccan Stuffed & Spiced Chicken
Aside from my husband, my next Moroccan love is the food. My very favorite dish is a whole roasted, spiced chicken stuffed with vermicelli noodles. It is so good. The first time I ate this was at a small engagement party for my husband and me. I really wish I had a recipe to share with you but this dish is a specialty of my sister-in-law, and I've never been able to master it. If you follow my blog I will be posting something similar soon. I don't think I'll ever get it exactly right, and it's one of those recipes I'm not sure I want to replicate as it might take away from my enjoyment when I do get to eat it.
Amanda's Third Favorite…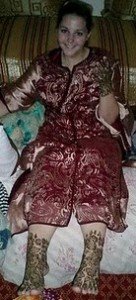 Once you've got the man and the food, what's left to love? Why the clothing, of course! The traditional Moroccan garments for women are caftans and takchitas. I've got half a dozen hanging in my closet. I should point out a caftan in Morocco is a single garment, that can be either long or short sleeved, though sometimes heavier winter caftans have two layers. A takchita is a more elaborate dress, almost always double layered with a belt around the waist. I really can't have too many of these even though I rarely have a function fancy enough to wear one. I love the newer styles that are cut wider in the front to reveal a gorgeous under-layer. In Morocco, these dresses can be bought off the rack, custom made, or rented for special occasions, making them accessible to almost everyone.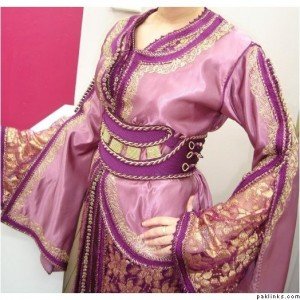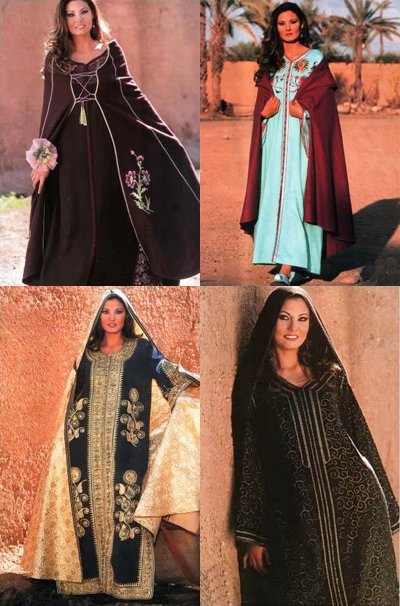 What is your favorite thing about Morocco?