Rose Lemonade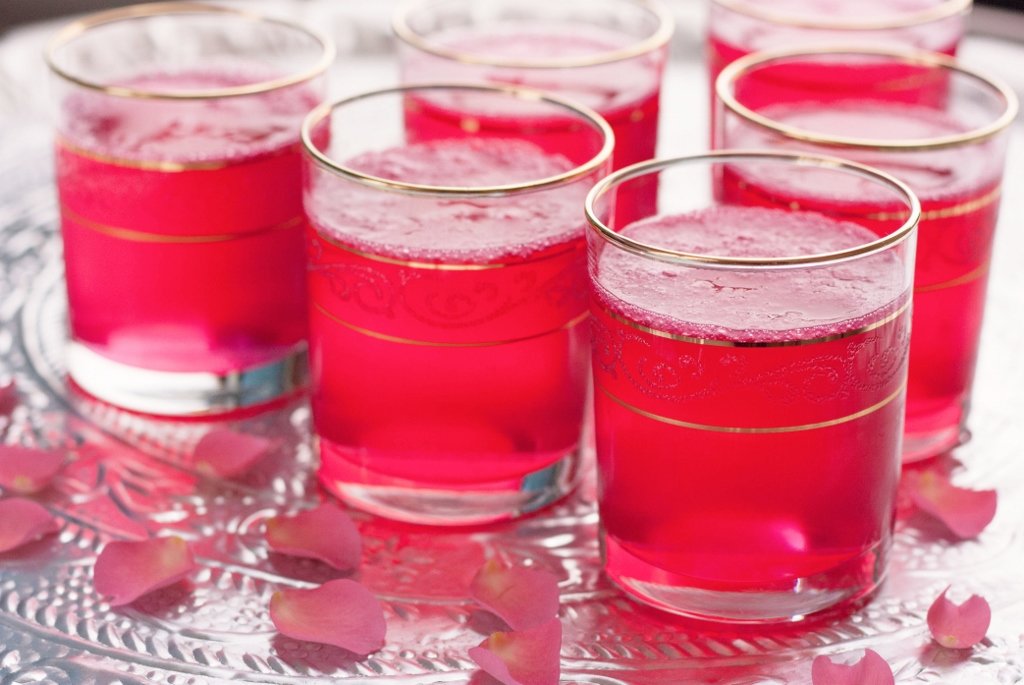 I first tasted a rose drink at the Dubai boutique O'de Rose. It piqued my interest in rose-flavored beverages. Then I read about rose lemonade on the blog Peace of Iran. Ah, I thought: Rose syrup, that's what I need.
Not to be confused with rose water, rose syrup is thick and sweet and often bright pink. I found two varieties at the Spinney's grocery next door. One is a hot pink and made in India. The other is more "natural" and from Lebanon. I like them both for different reasons.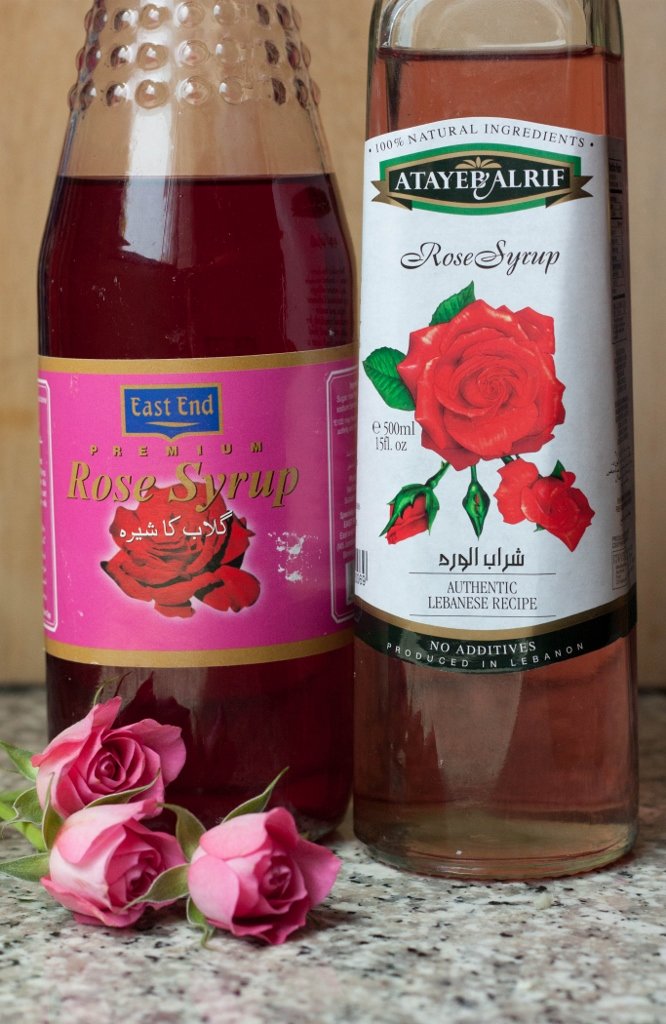 If you can't find rose syrup in your area, you can make your own. However, if you don't have organic rose petals handy, you can make a simple version with rose water.
Rose Lemonade
Serves 4
2 cans (300 ml each) sparkling mineral water or soda water (chilled)
juice from 2 lemons
2 Tablespoons rose syrup
Method
Mix ingredients in pitcher and taste. For a sweeter drink, add more rose syrup. For a tarter drink, add more lemon. Add ice and serve in decorative glasses. Can easily be doubled, tripled or halved.
This is a festive and feminine beverage to serve guests at holiday time or any time.
Question: Do you use rose syrup in your cooking? If so, for what?