King Tut in Seattle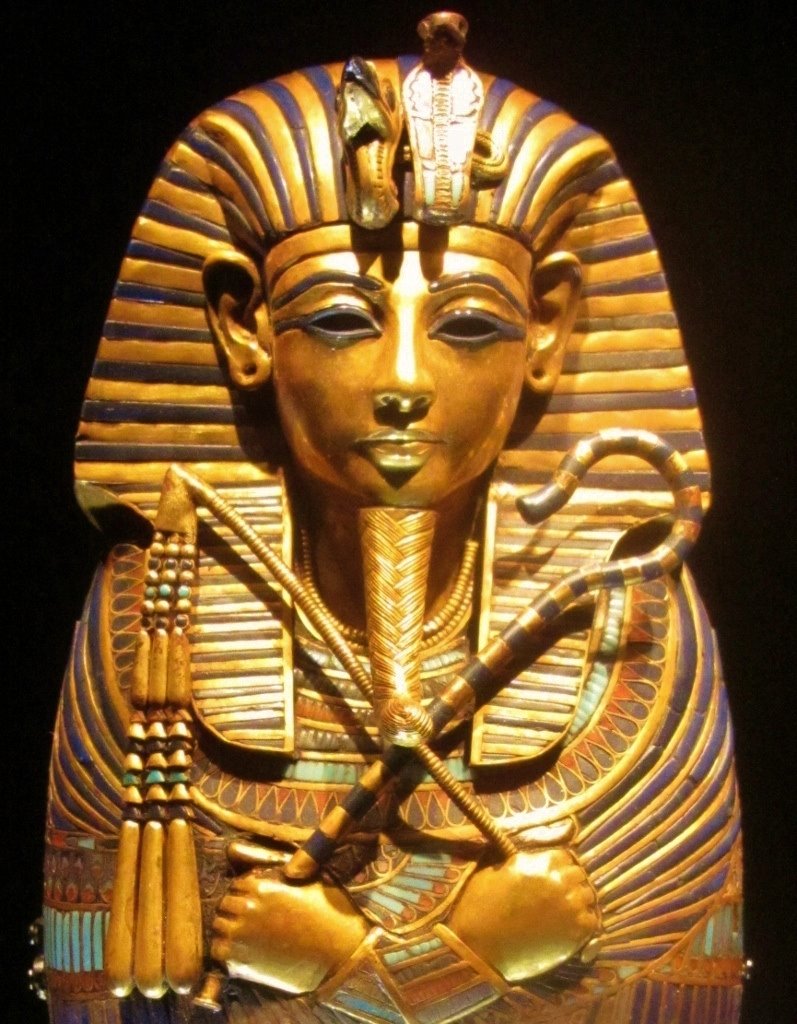 Last month I visited the King Tut exhibit at the Seattle Center. As soon as I arrived in Seattle, I noticed the billboard signs: "King Tut: On Display for the last time in North America."
Every time the topic came up, friends and family told me I had to see it (even though none of them had seen it). So, on our last weekend in Seattle, with one reluctant husband and one resistant eleven-year-old boy, we trekked over.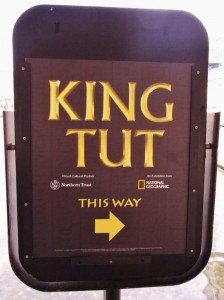 The display features more than 100 objects from King Tut's tomb and other ancient sites, twice as many as when the exhibit toured in the 1970s (and I remember clearly that missed that one.) Never mind that I already live in the Middle East. Never mind that I've already seen it at the Egyptian museum in Cairo. I had to see King Tut in Seattle!
At the Seattle Center, the lines were long and the tickets expensive ($32 for adults & $21 for the kid). But I held firm.
Once we got inside, the quiet mood and low lights made for a relaxing atmosphere. I was thankful I had invested $6 in an audio guide for my son, who became suddenly interested in listening to the commentary on his headset.
The exhibit started with other kings and queens of Egypt and worked its way up. Let me start with a few women of the Pharaoh's Household. Below is Pincess Shepenwepet, a high priestess.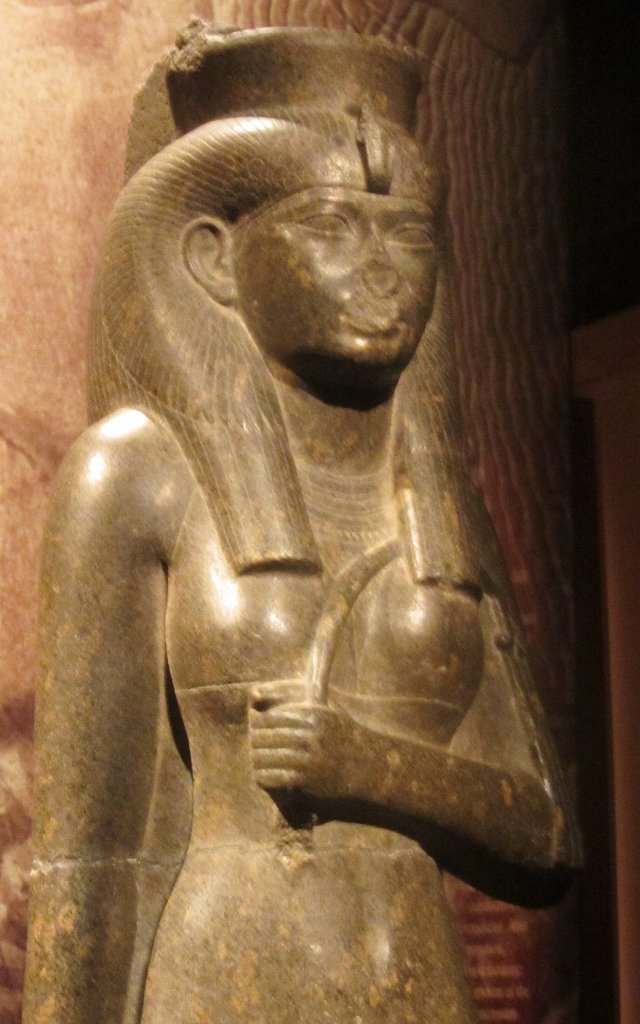 Here is Queen Hatshepsut (below). She was a rare female pharaoh. If she looks like a man, it's because she's wearing the royal kilt and headdress worn by male pharaohs. In this granite statue, she is shown making an offering to the gods.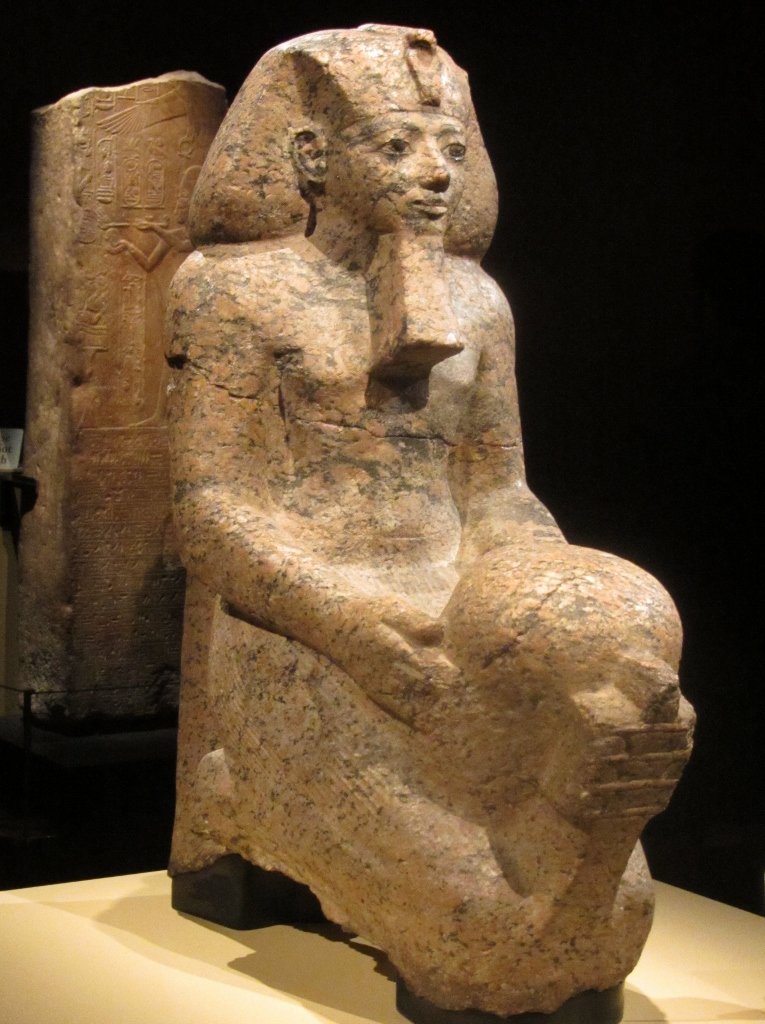 Below is a scene from domestic life: a child princess and her caregiver.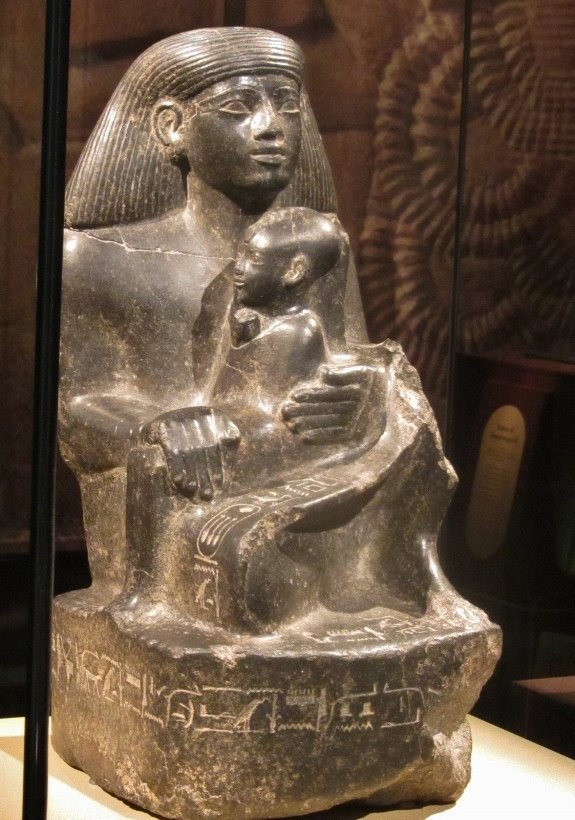 Next is something that my son got very exited about–a cat sarcophagus!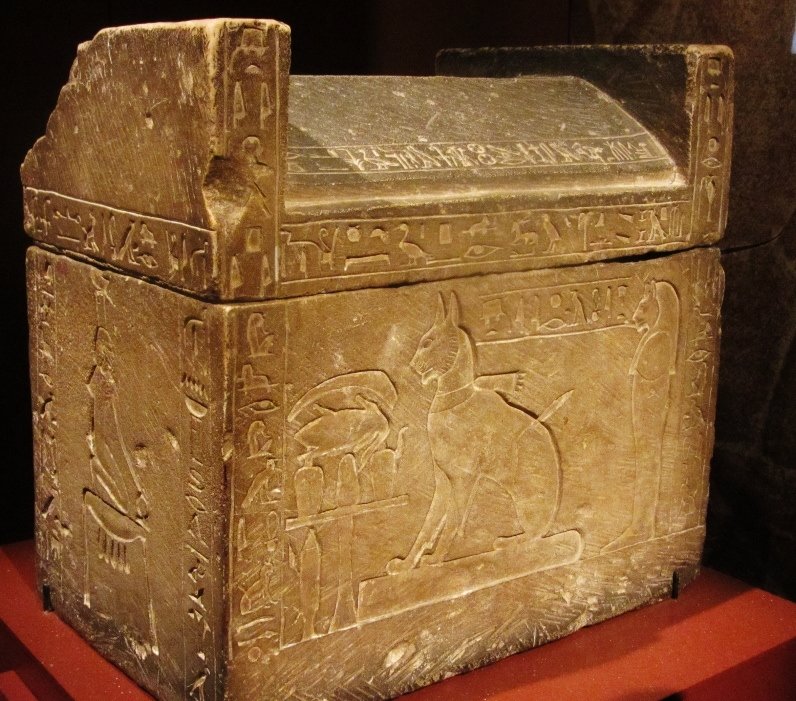 Here is a closer view of the low-relief sculpture on the side. The cat in this sarcophagus belonged to a high priest.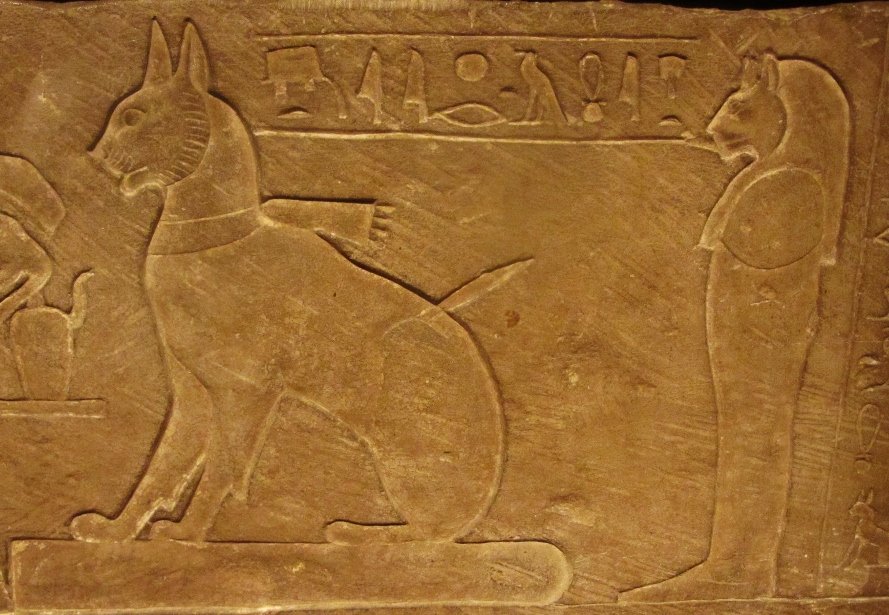 Moving on to other kings of Egypt, here is King Kafre (below) sitting on his throne.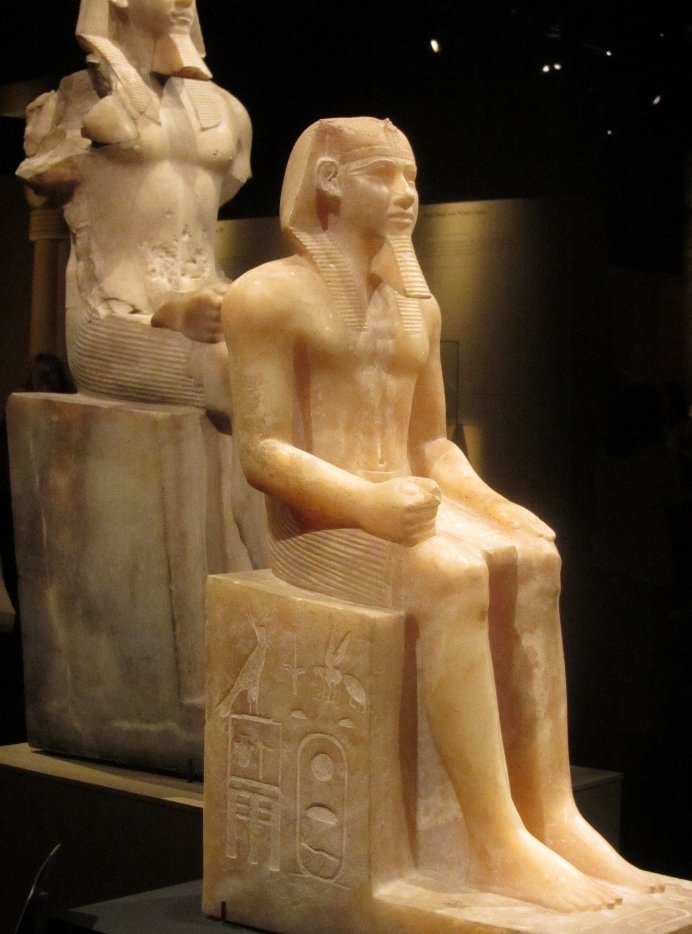 This sculpure (below) is Priest Kai with his son and daughter peeking out by his feet.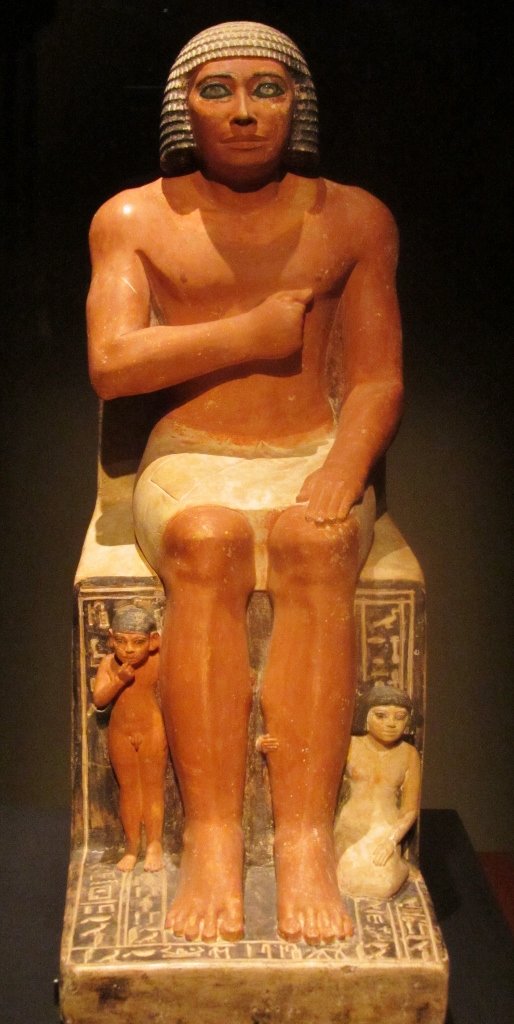 And for my absolute favorite: Amenhotep IV. I remember him from university Art History class, as well as the Cairo Museum. I love his face.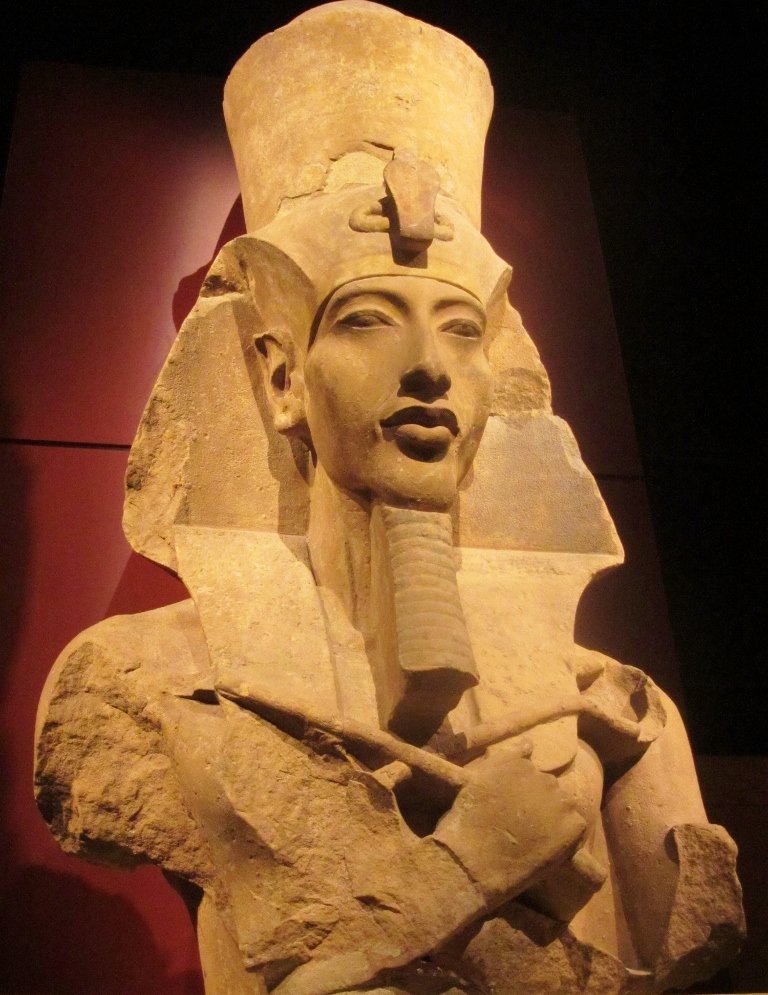 Just look at that face! Those lips! Can you imagine someone sculpting them 3,000 years ago?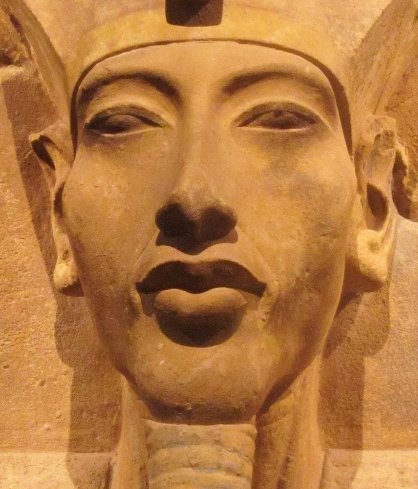 At last we came to King Tutankhamum, starting with this colossal statue–one of a pair (the other is at the University of Chicago). King Tut was only about 19 years old when he died without an heir. According to this statue, he was a handsome young man.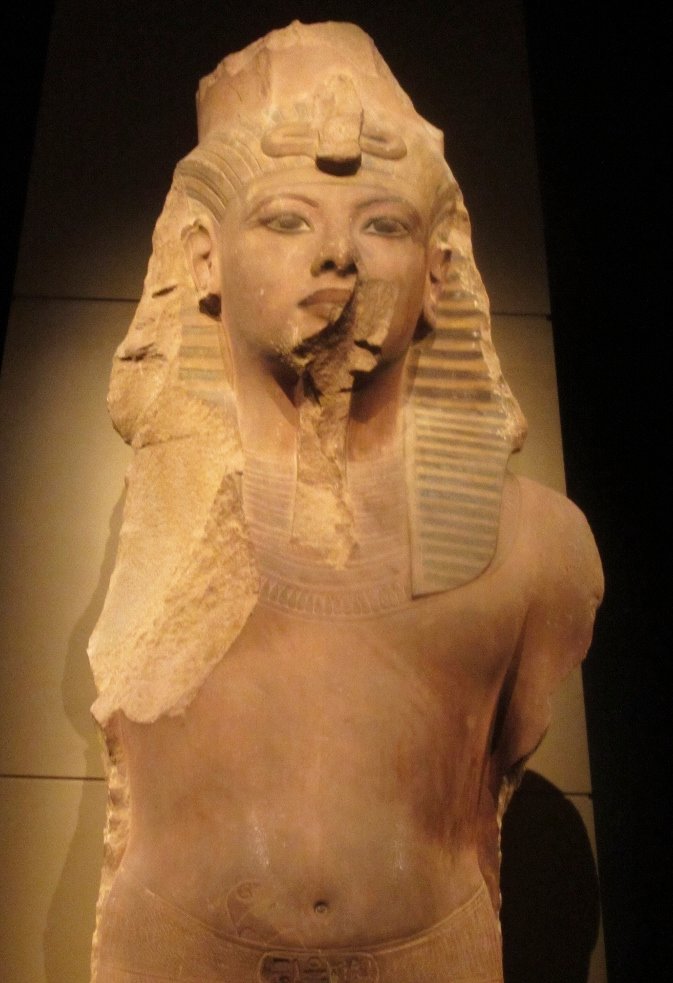 For almost 3,000 years, the tomb of Tutankhamun lay secret. In 1922 British archaeologist Howard Carter discovered the lost tomb of King Tutankhamun. After several long expeditions over a period of years, he finally succeeded. Then it took more than ten years for Carter to photograph, record and conserve the 5,000 objects found in the tomb. The exhibit featured many of those artifacts, such as this gilded wood statue of King Tut. The phase "Boy King" comes to mind here.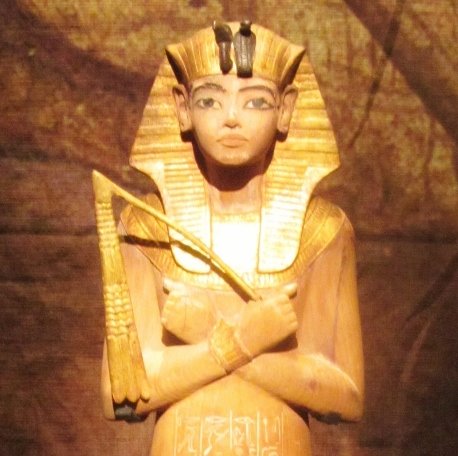 At last, the grand finale: the treasures in gold. In the final dimly lit room (with extra security guards), we gazed at the gold artifacts, such as this gold bust.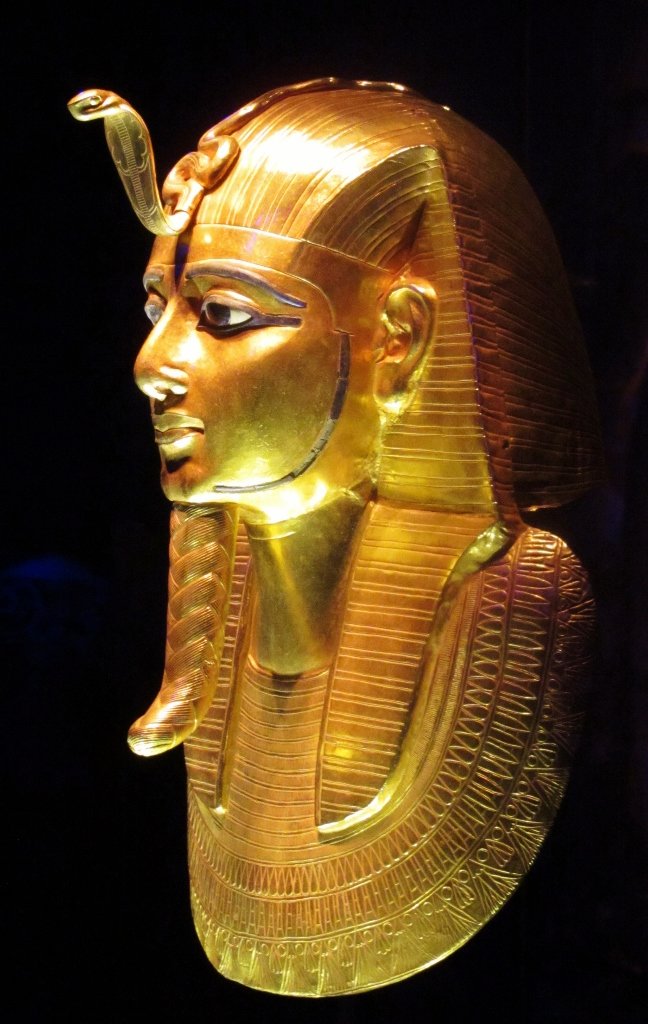 This winged cobra (below) forms a gold collar, which was found on the mummy of young King Tut. The cobra was a symbol of power for the pharaohs and is seen in headresses, jewelry and other artifacts.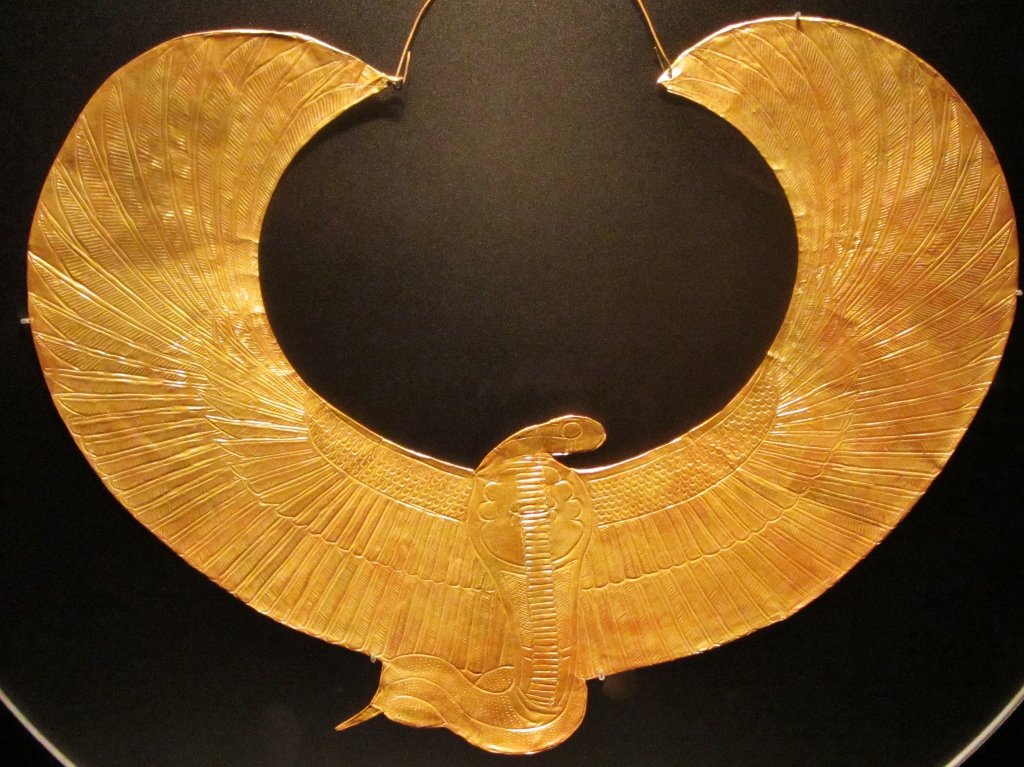 Here is another necklace, this one believed to hold powers that could protect against evil. The piece contains many "magical elements," including the three gold disks, which signify the sun and moon.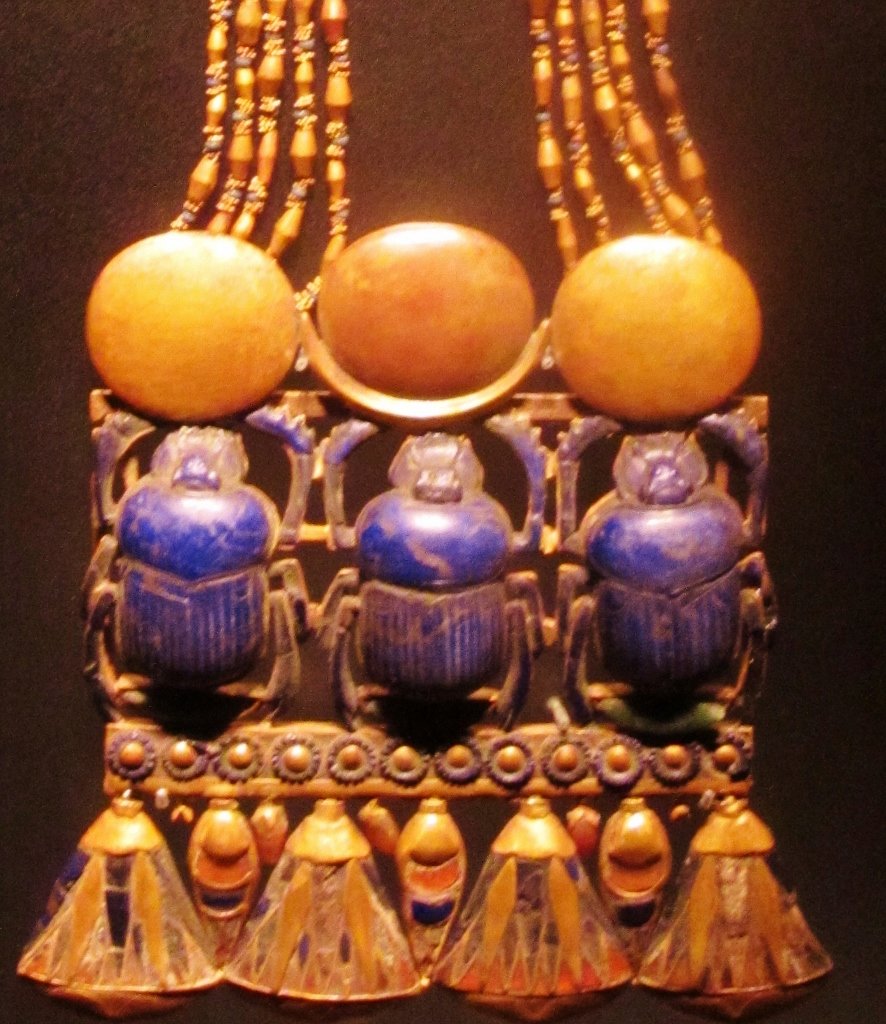 And finally, here is my favorite golden artifact from the Gold Room: King Tutenkhamum's golden sandals!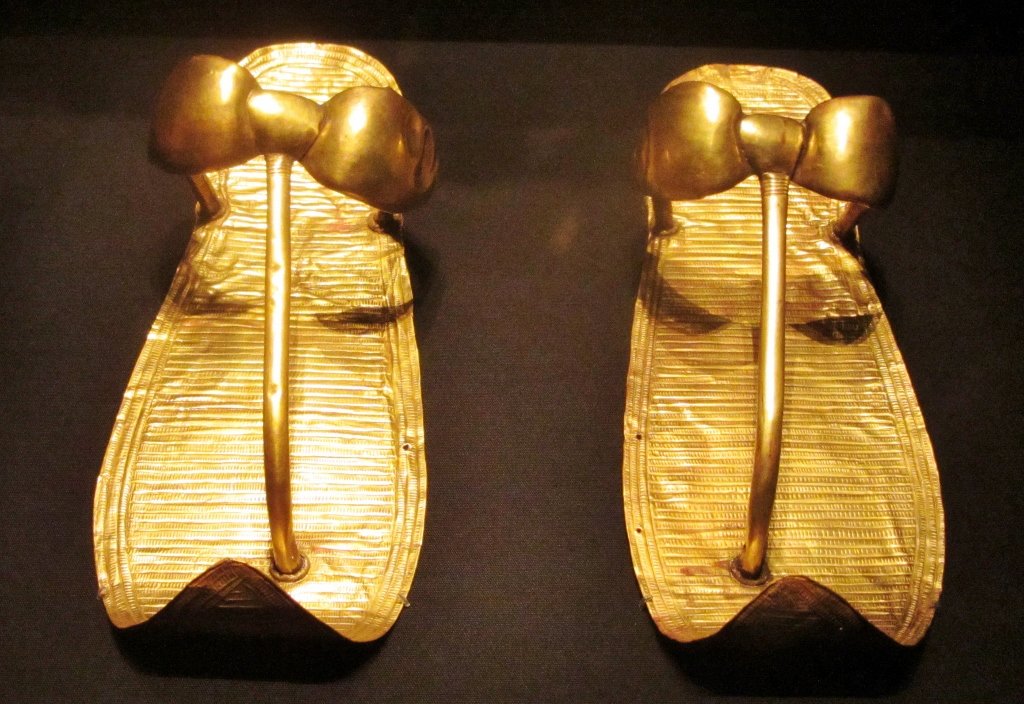 The final object of the exhibit was a reproduction of King Tut's remains, which captivated my son.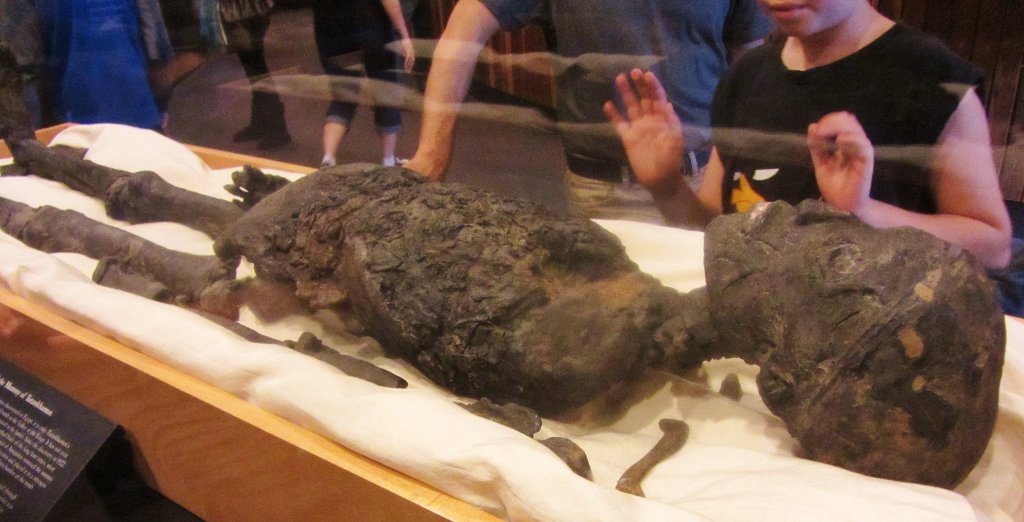 For history and archaeology buffs and for those who want to experience something different, I uge you to check out this exhibit. You have to see it.
TUTANKHAMEN: The Gold King and the Great Pharaohs
Showing at the Pacific Science Center, Seattle Center
Until January 6th, 2013. Open Daily 9:45 – 6:00pm
For prices and more info, see Pacific Science Center website
Question: Have you seen King Tut in Seattle or Cairo or anywhere?