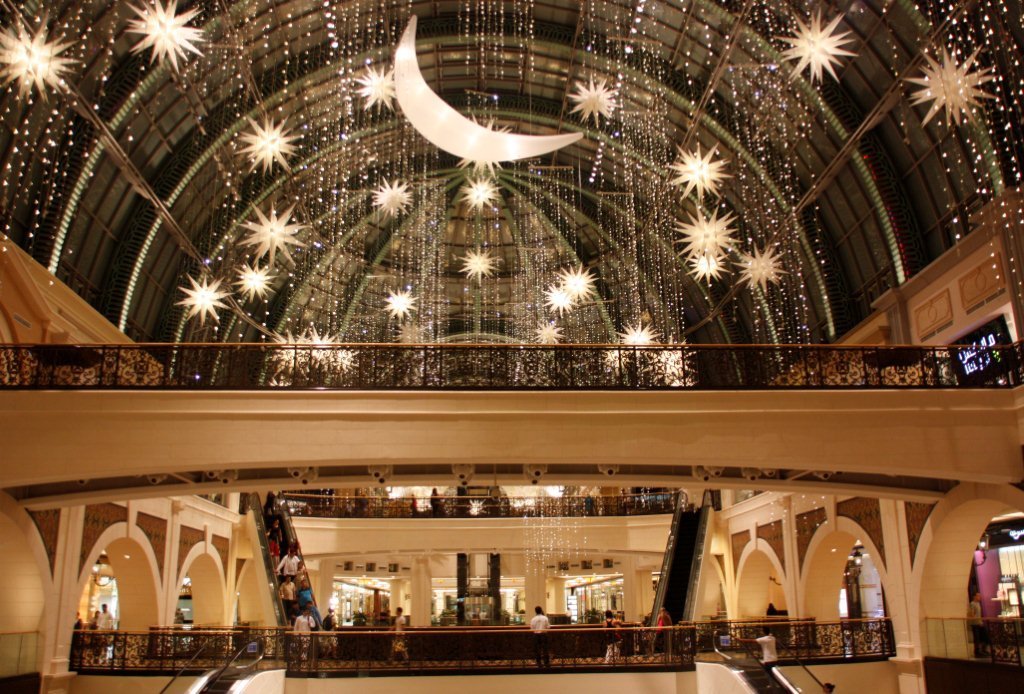 A scene from the Mall of the Emirates (above) shows the traditional symbol of Ramadan, the crescent moon surrounded by stars.
Have I mentioned how much I enjoy Ramadan decorations? Yes, I realize mall decorations are materialistic, capitalistic, consumeristic, all of the above.
I don't care.
For those that may not know… cultural symbols for Ramadan include lanterns (fanouz), calligraphy, dates, and arabesque motifs. (More religious symbols are the Quran and the mosque.)
Below are photos taken in Dubai Mall and Mall of the Emirates.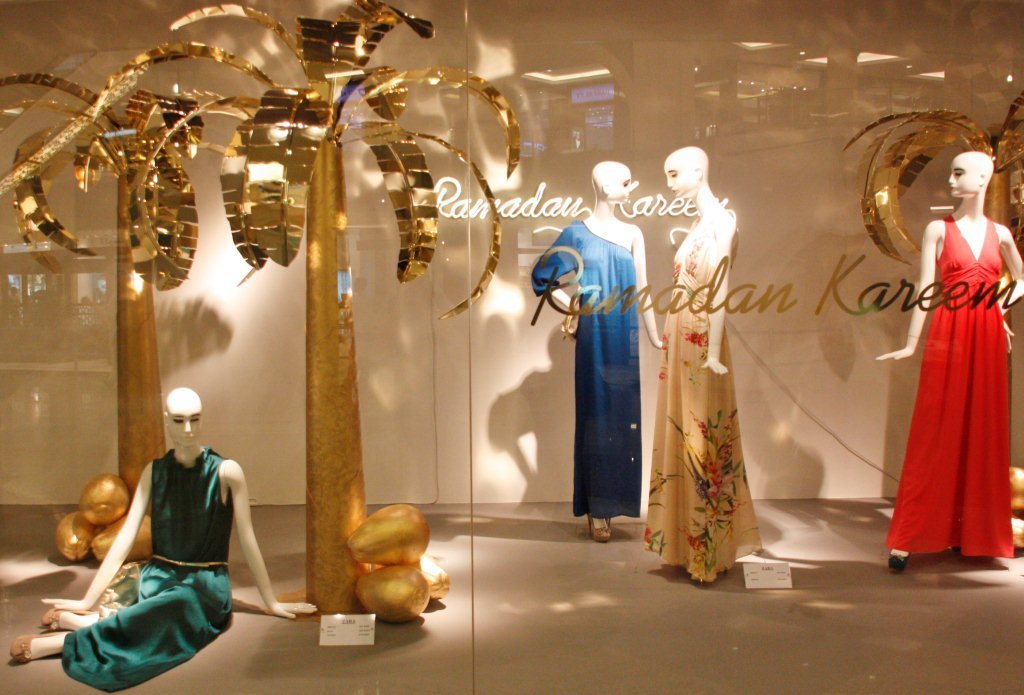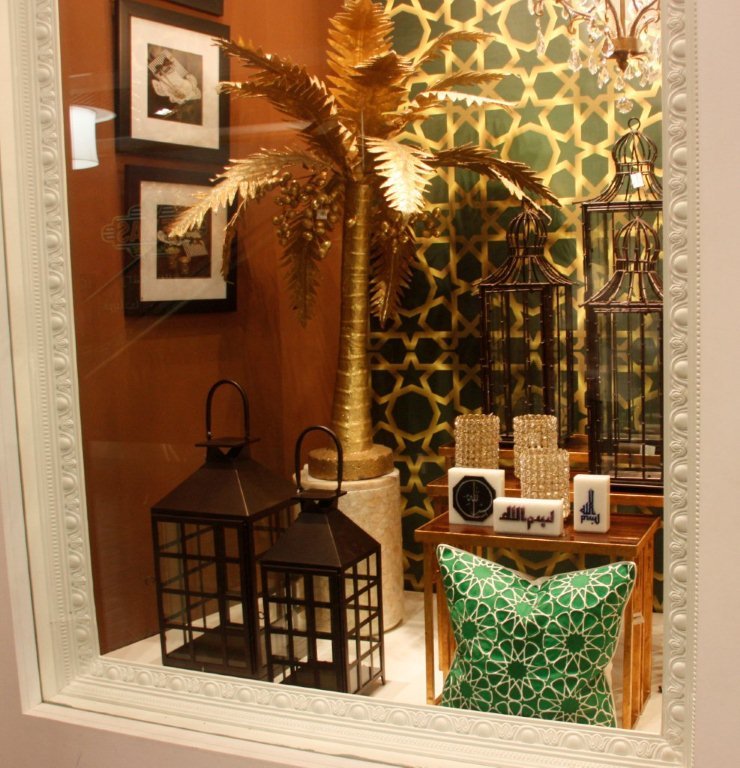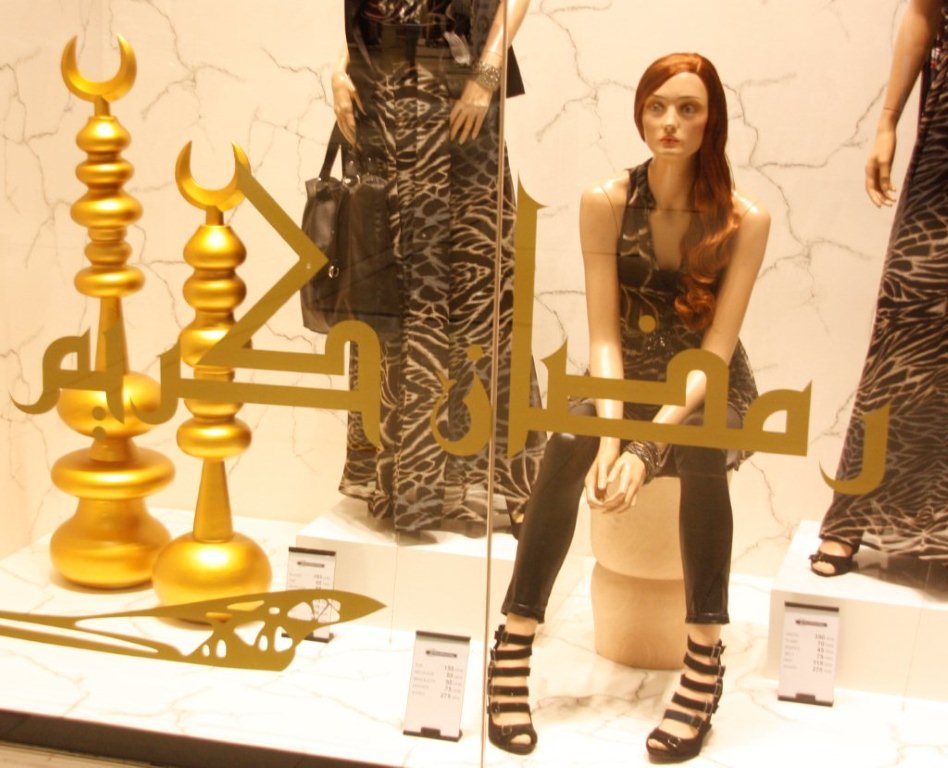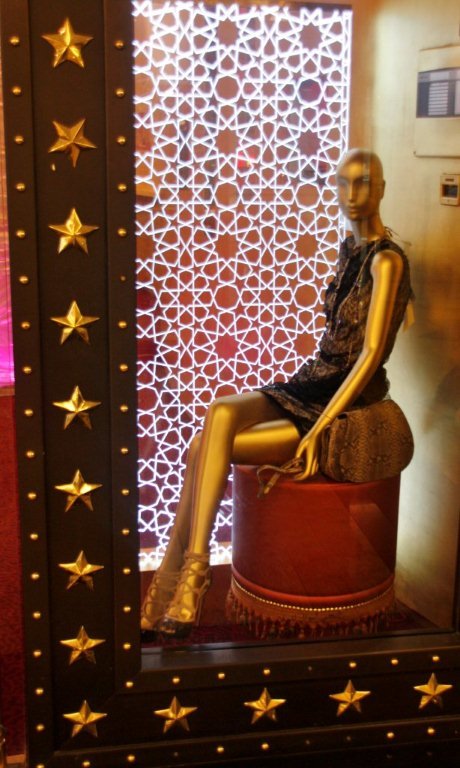 And my favorite is … Harvey Nichols. Every year this shop has a creative Ramadan themed display in each of their windows. These last three photos are from Harvey Nichols….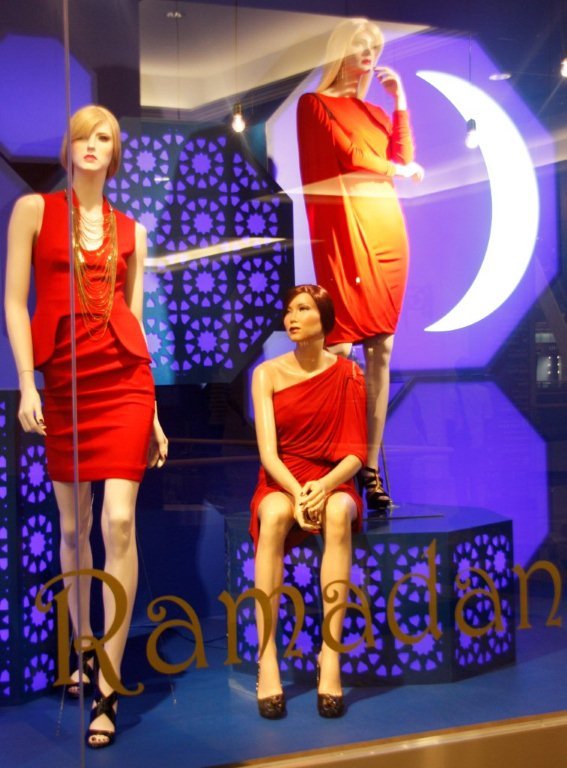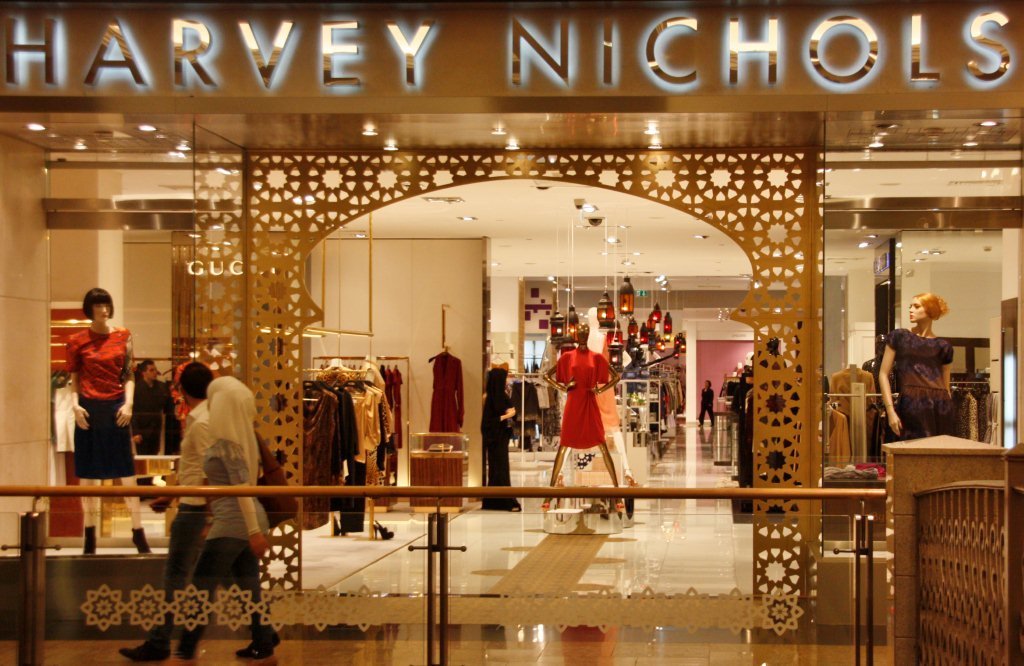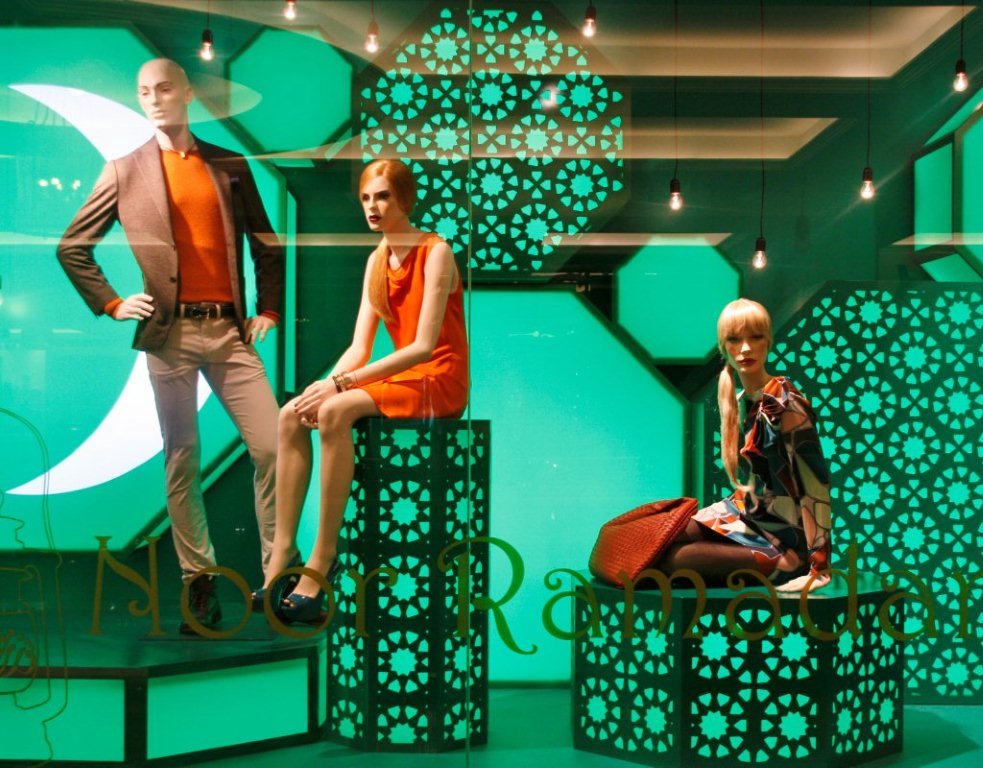 If you enjoyed this post, see my previous post, Scenes from a Mall: US Brands Promoting Ramadan.
Question: What are your favorite sights during the month of Ramadan?