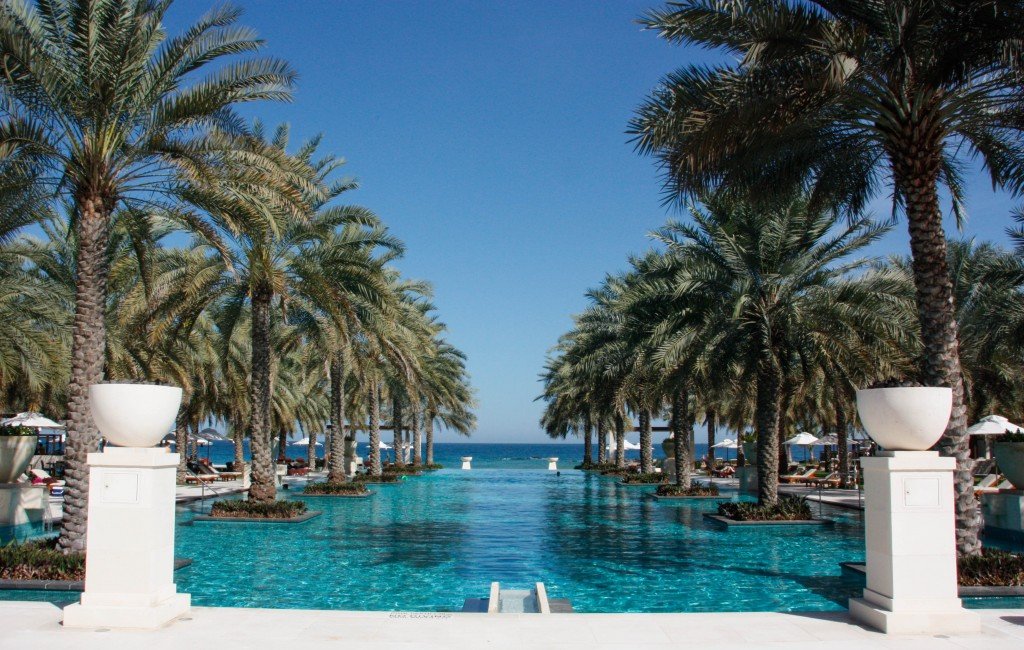 In my last post I wrote about our trip to Muscat, Oman. What I didn't mention was where we stayed—Al Bustan Palace.
We had stayed in this hotel once before, exactly nine years ago. Since then, the hotel was closed for several years for renovation and refurbishment. Now managed by the Ritz-Carlton, the hotel was sure to be classy. I looked forward to seeing the changes, as well as experiencing a bit of extravagance and amenity.
Al Bustan Palace was originally built as a venue for the GCC (the Gulf Cooperation Council) to hold their 1985 summit. More palace than hotel, Al Bustan has won its share of awards as the best hotel in the Middle East. Also, the fort-like hotel exemplifies Muscat's architectural requirements of Arabesque patterns, arches, and domes.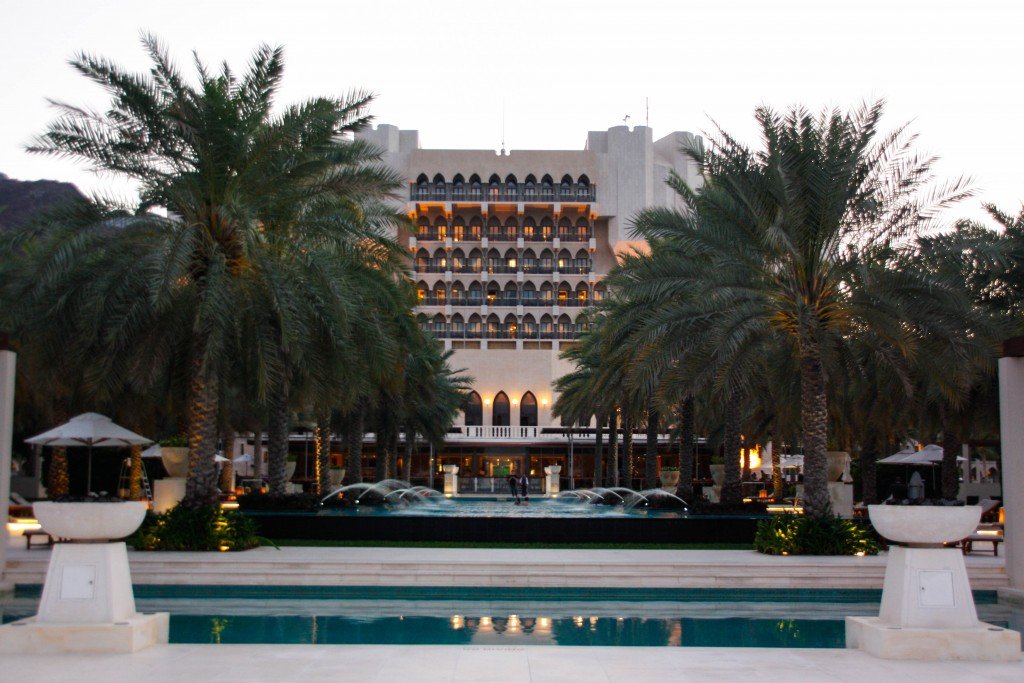 If you visit Muscat, it's worth staying at Al Bustan Palace—or at least coming for dinner to view the grand and stunning domed lobby, seven stories high.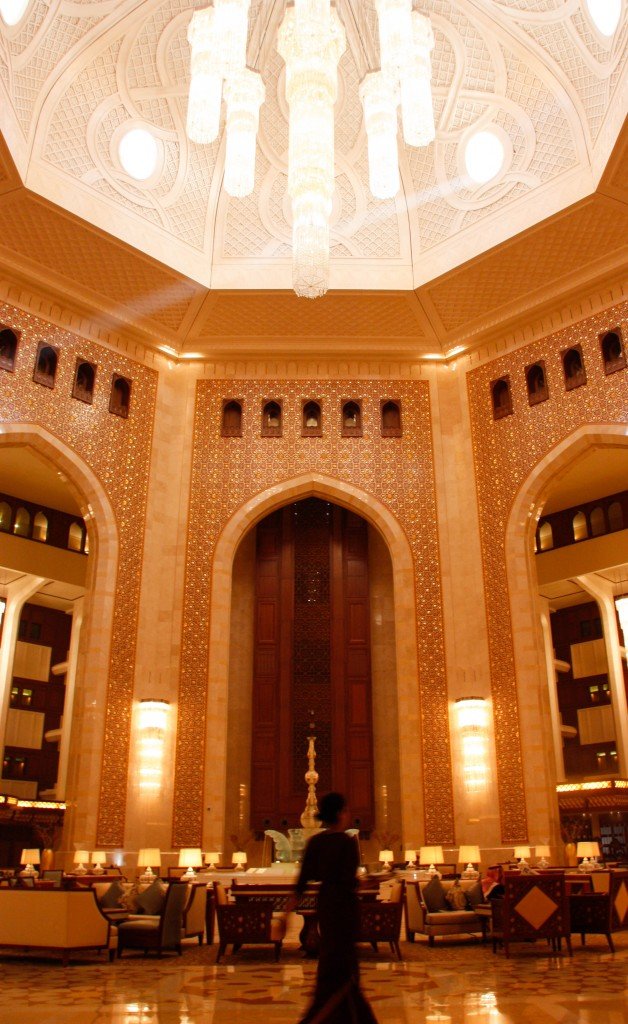 When we stayed here before, the interior design was pretty, but its Arabian theme was overly colorful and ornate by today's standards. Now the room design is subdued with neutral colors and understated patterns.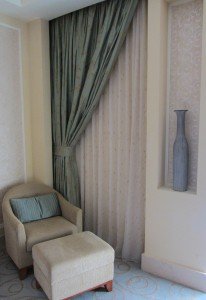 It's also worth strolling the grounds—all newly updated and improved, along with the infinity pool and beach area.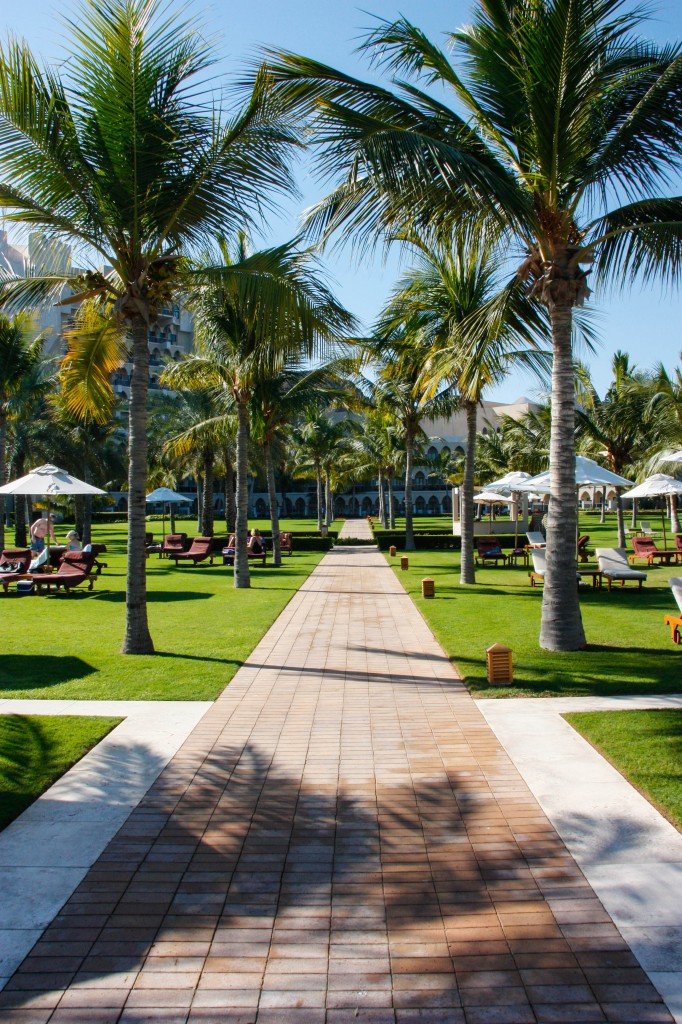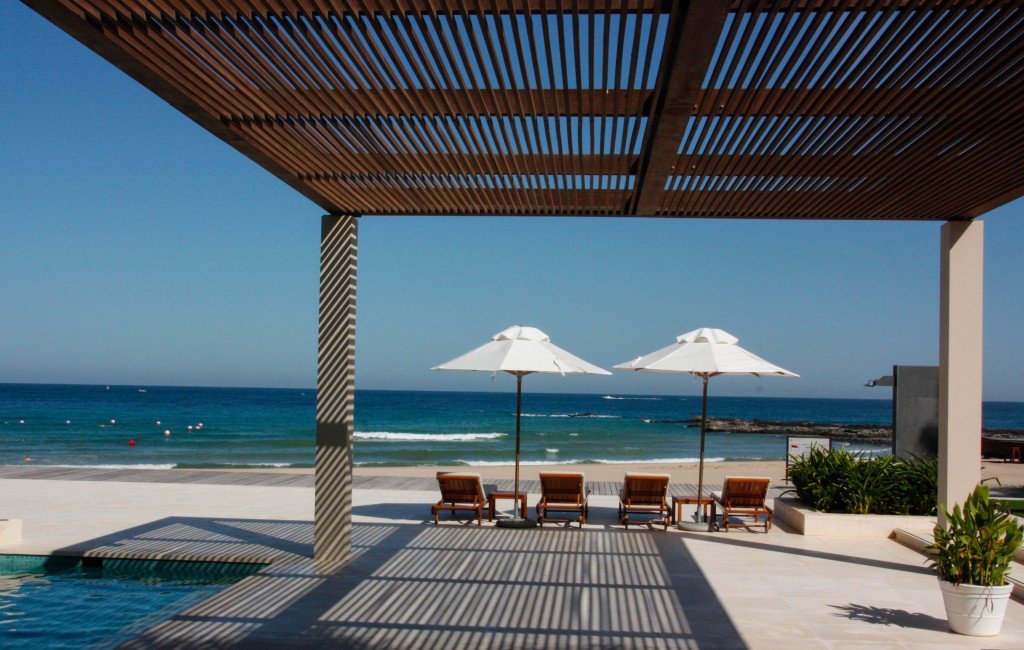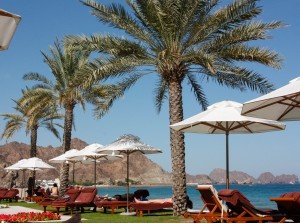 The hotel is located on a private cove with a wide open beach offering snorkeling and dolphin-watching boat rides. Yes, dolphins.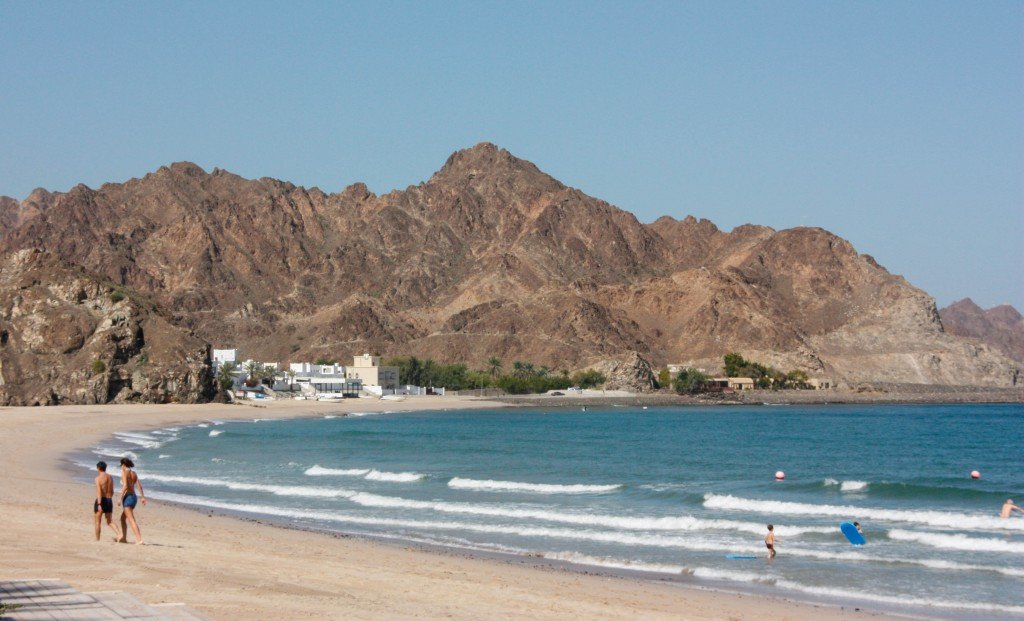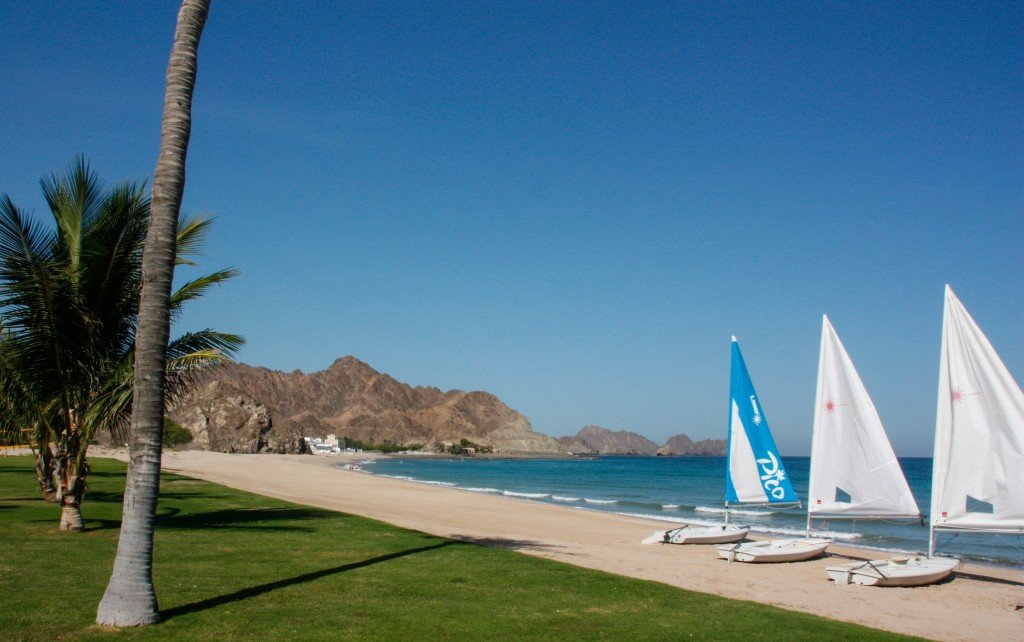 This Omani coffee man offered me dates and Arabic coffee every day (as was his job). Each time I had coffee with him, he asked me more about myself.
The coffee man asked me where I was from, where my husband was from, how many children we had, etc. When he found out I lived in Dubai, he asked which was better—Dubai or Muscat. I gave a vague answer about each city being unique. He insisted I choose the best city. Finally, I told him Muscat was better because of its traditional and natural beauty. At last, he was satisfied.
The next day, I tried to pick up our conversation where we left off. Instead, he started from the beginning: where I was from and which I like better, Dubai or Muscat… I wondered, perhaps all us Western women look the same to him?
At any rate, the coffee and dates were fitting, and the hotel was lovely, a perfect anniversary getaway.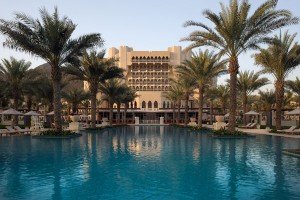 Question: Have you been to Al Bustan Palace?