Weekend in Istanbul (Part II)
Earlier, I shared Part I of our weekend in Istanbul: Where we stayed, What we visited & What we ate.
Here's more about that trip.
Where We Shopped
I wanted to buy something not available in Dubai, and I was set on Cukurcuma, the antique district in Beyoglu. Unfortunately, we had trouble finding the area. (Later, I discovered we were so close but had missed it!) The next day was Sunday and many shops were closed, and some streets were closed due to the Istanbul City Marathon. Alas, antique-shopping was not meant to be.
We settled on the Grand Bazaar, a famous and colorful souk, a sprawling labyrinth of over 4,000 shops. Here we found the usual Middle Eastern handicrafts, carpets and kilims, pottery, jewelry, leather and more. There were even some antiques, but none called out to me.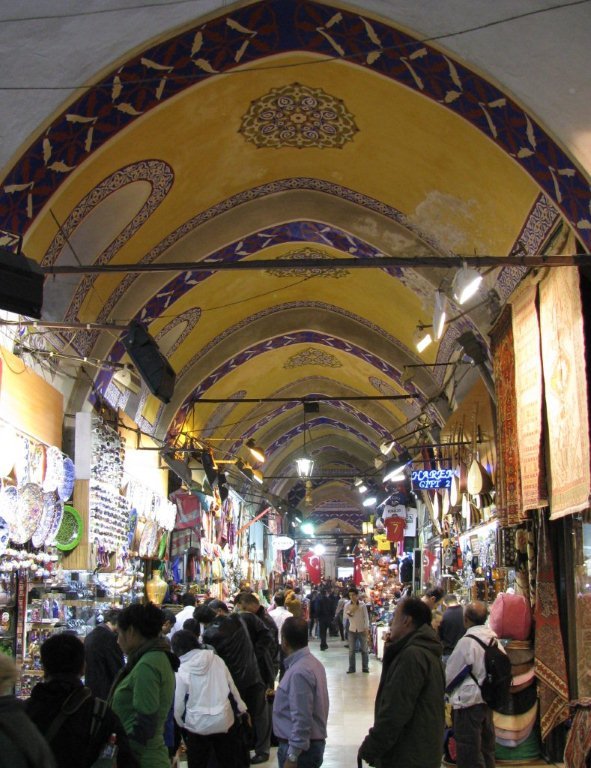 I've been to other souks in Arab cities, and the Grand Bazaar reminded me most of the Muslim Quarter in the Old City of Jerusalem. However, the Grand Bazaar felt much bigger—downright overwhelming. It seemed to go on forever. I was buying things left and right because I was afraid I would never find that shop again. We entered at one gate, wandered, shopped and browsed for several hours, then left from another gate, exhausted and unsure of where we were.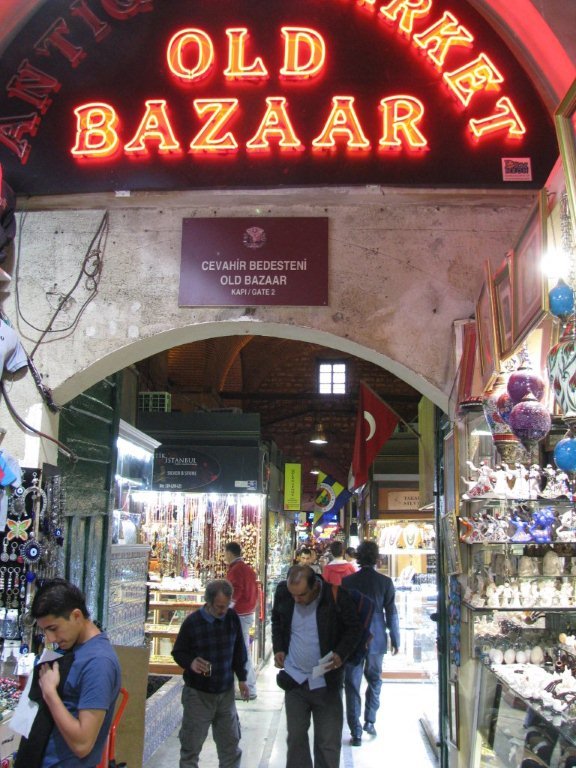 This bazaar was the one place that felt Middle Eastern to me. The bargaining was intense. We had to go back and forth, back and forth, just to agree on the right price for one teapot. Here are a few things we saw in the Grand Bazaar. Lots of pottery.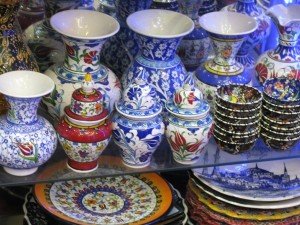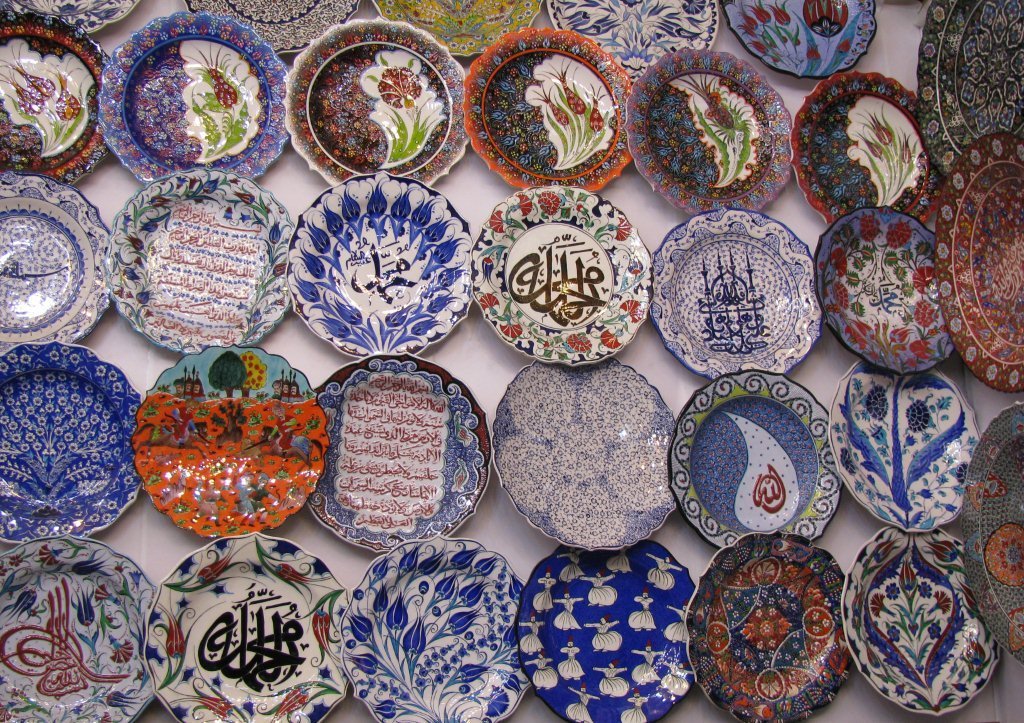 Whirling dervishes.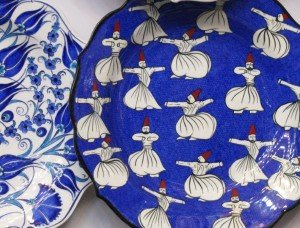 More whirling dervishes.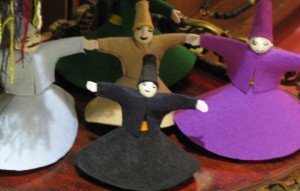 And pomegranates, too.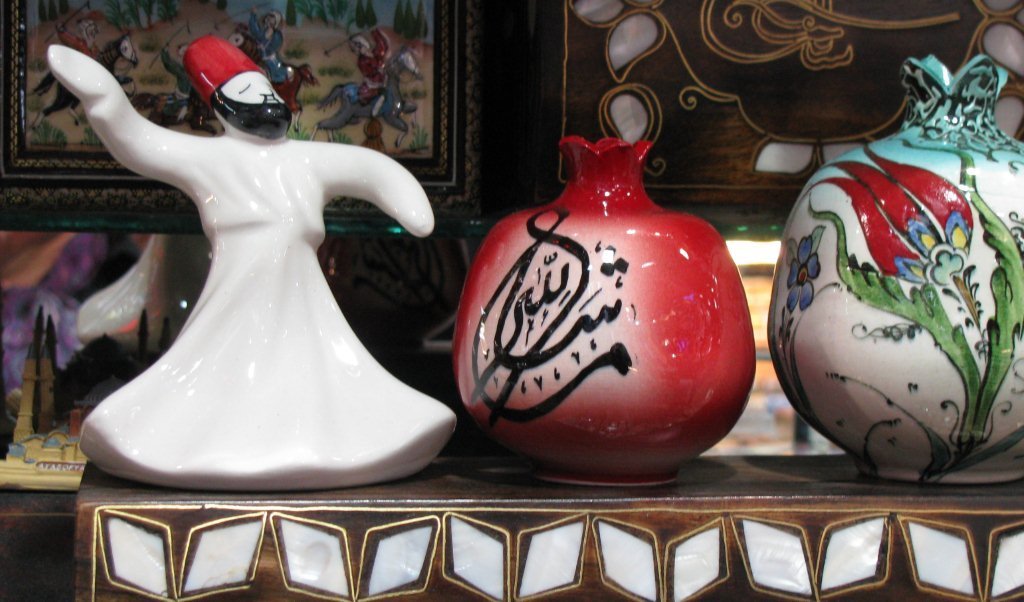 There were many beautiful things that I didn't take photos of. Actually, I didn't linger at any shop unless I planned to buy something because the shopkeepers were quite aggressive.
Where We Went
We also went to Istiklal Caddesi, a bustling pedestrian boulevard in Beyoglu, and near our hotel. We went twice; both times it was raining. Still, it was the weekend, and the promenade was filled with locals strolling under umbrellas.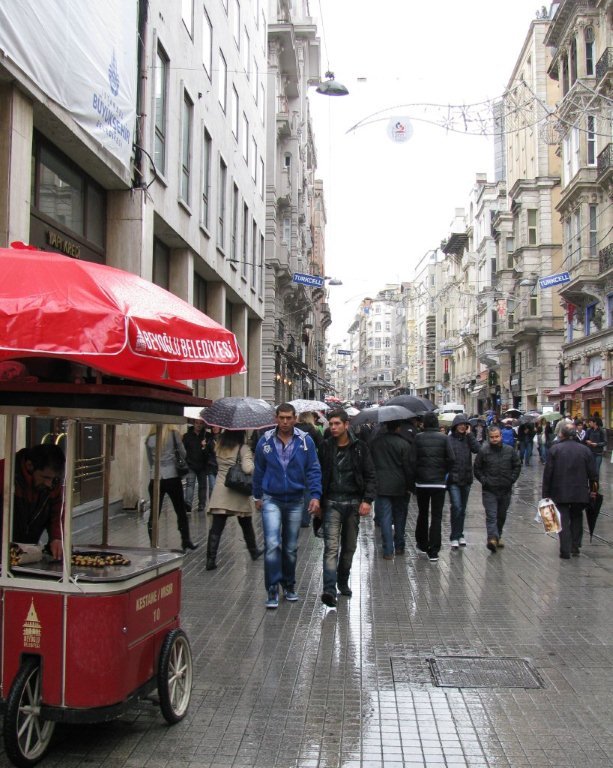 This promenade was in sharp contrast to the bazaar. We found modern restaurants, boutiques, cafes and businesses like Starbucks, Nike and The Gap. This was the place to see the young people, who struck me as stylish and hip, and above all, European.
And the architecture was European, too. So quaint compared to Dubai. Here was one of many cute buildings.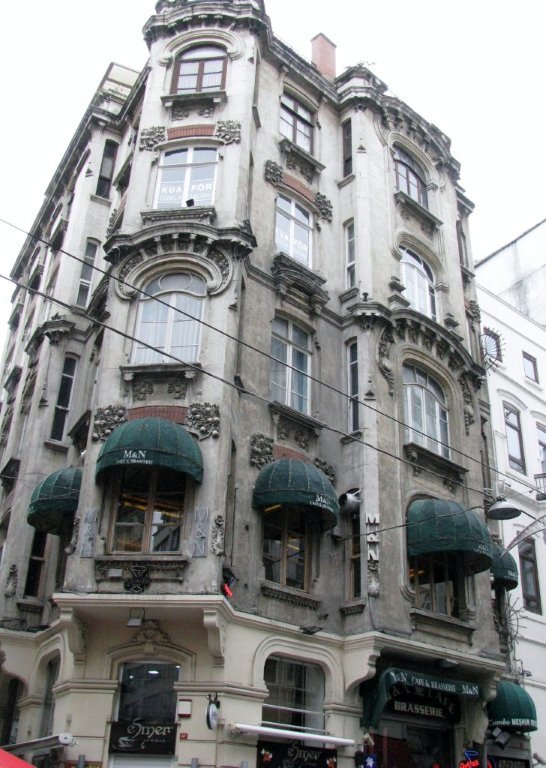 The avenue had a streetcar running from one end to the other.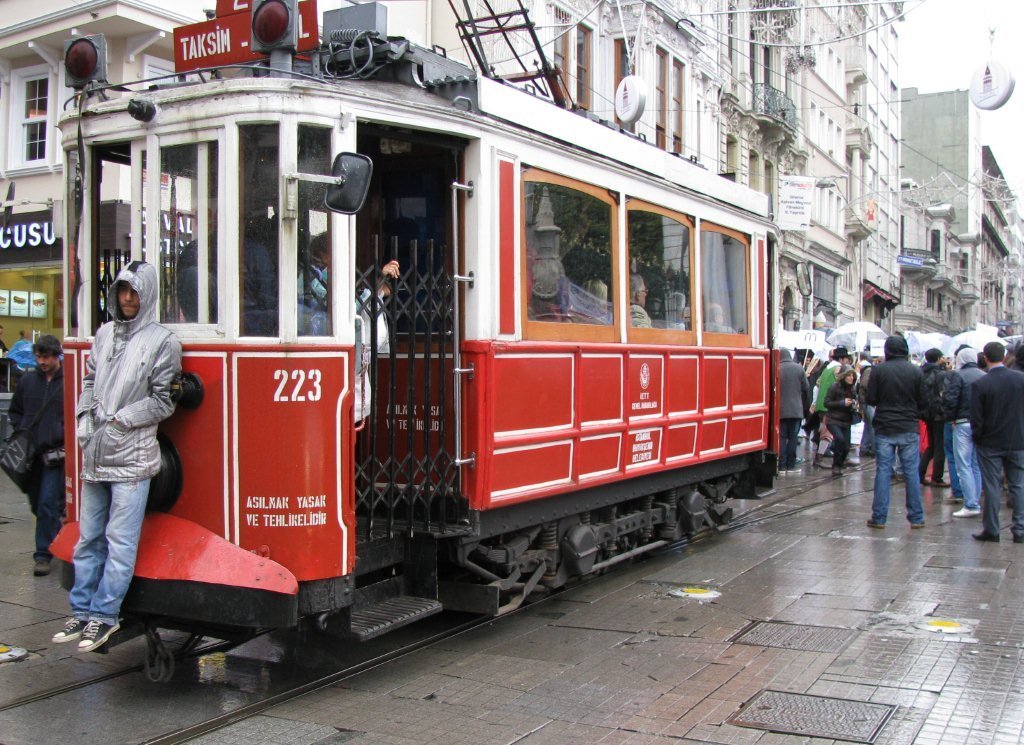 I noticed that shops were grouped according to type–jewelry shops, music stores, lighting boutiques, etc. There were lots of charming side streets. Off one of them was the antique area that we never found.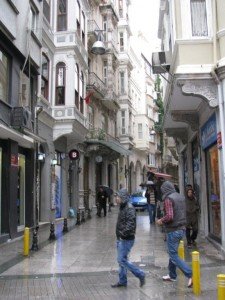 As always, we gravitated to Starbucks. I like to visit Starbucks in various countries. For me, it's not globalization, but a little piece of home. As we sat by the window, keeping warm and watching people enter and shake raindrops off their umbrellas, I almost felt like I was in Seattle.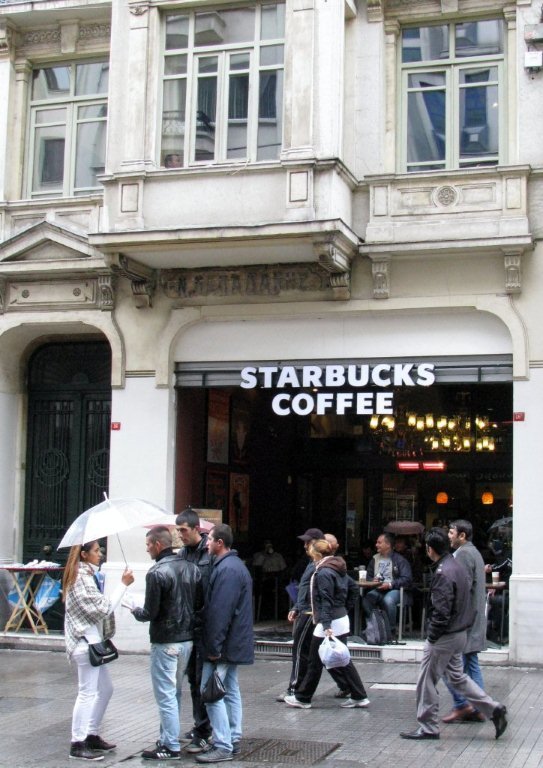 Meanwhile, I saw so few women wearing hijab, I was thinking that one sees more women in headscarf in Seattle than in this part of Istanbul.
Below are some of the more Turkish sights of Istiklal Street.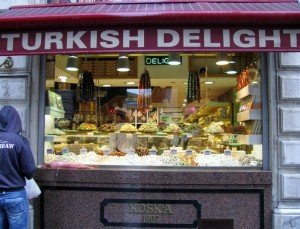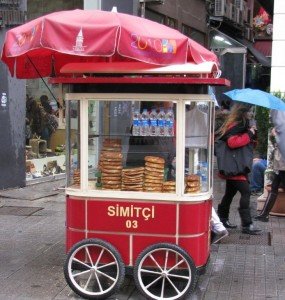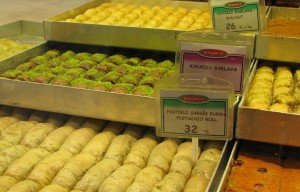 Coming up next: Part III: What we saw, What we bought, What surprised me & What I thought
Question: What is your favorite area of Istanbul?