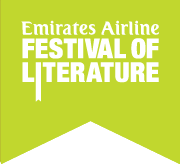 This weekend was the fourth annual Festival of Literature in Dubai, and my fourth time attending. Yes, admittedly, the novelty has worn off slightly, and my level of enthusiasm wasn't as high as in years past.
Even so, I left the event feeling inspired by the sessions, the books, and the people I met. Over a period of four days, I attended nine sessions, all at the Intercontinental Hotel at Dubai Festival City.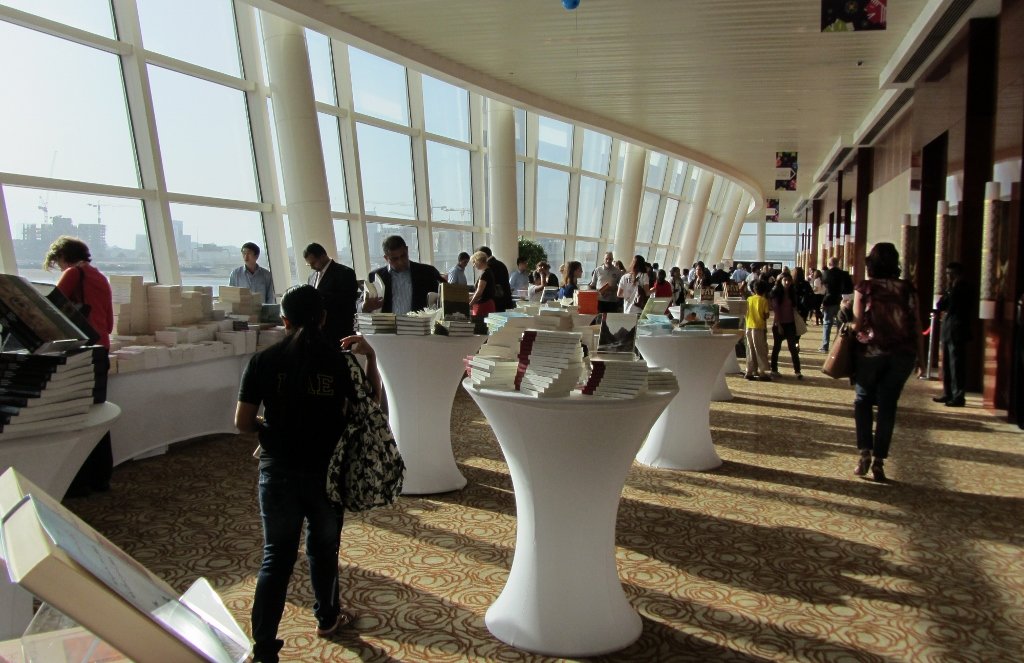 The highlights: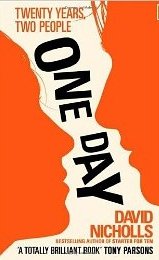 Day One: I attended Heritage Night along the banks of the creek "under the stars." (In other words: outdoors and freezing) First up was David Nicholls, scriptwriter, novelist and author of One Day, the bestselling novel recently made into a film starring Anne Hathaway. The session was the right mix of thoughtful interviewer and hilarious speaker. David Nicholls entertained the audience with self-deprecating anecdotes about his days as a failed actor in London. He also discussed the challenges and pressures of following his previous success with a fourth novel. Even this best-selling writer has self-doubts!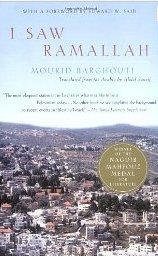 Next was Mourid Barghouti, Palestinian poet and author of I Saw Ramallah, a tragic, poignant memoir, which I so appreciated (as did my Dubai-based book club). Barghouti read from his poems and discussed his latest book I was Born There, I was Born Here.
In the four years attending the festival, this was the first session I attended in Arabic. With a headset, I listened to a real-time translation into English. Okay, I realize the job of the translator is hard; they must listen to each word while simultaneous rattling off a translation. What I hadn't realized was how weird, disorienting and funny it was to hear the translator's breathless awkward translations overlapped with the Arabic on stage. (My apologies to Mr. Barghouti for giggling during his talk.)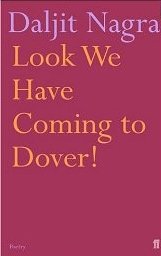 Day Two: I attended two panel discussions on Identity, a theme of this year's festival. The first panel was four men who read from their work and discussed their backgrounds. Most interesting to me was a British-Punjabi poet from London Daljit Nagra, who read a charming poem about Punjabi women traveling from London to India for shopping trips. So, now on my list of must-reads is his latest multicultural poetry collection Look We Have Coming to Dover!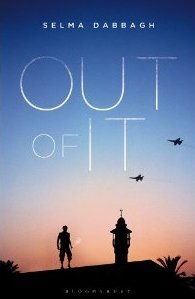 The next panel addressed the theme "Identity Shaped by Heritage." Of the three writers, I was most interested in Selma Dabbagh, a British-Palestinian writer and author of the novel Out of It. This book has been published in the UK and Qatar, and I was able to pick up a copy at the Lit Fest. However, the book is not out in the US until August. The novel is set in Gaza, London and the Gulf and follows the lives of two young men as they try to forge places for themselves in the midst of occupation.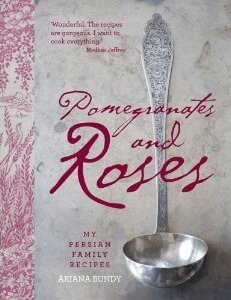 Day Three: I attended a cookbook launch of a lovely new book on Persian cuisine: Pomegranates and Roses by Dubai-based writer Ariana Bundy. Seduced by the beautiful food photography and exquisite styling of the book, I had to buy it. I look forward to trying some of the saffron rice dishes, as well as the yogurt soup and cucumber salad.
Later, I attended a panel of first-time novelists discussing their journeys to publication. Also on the panel was British literary agent Luigi Bonomi. Most noteworthy was to discover how many aspiring writers were in the audience, and I met a few of them afterwards, which was an extra bonus of the event.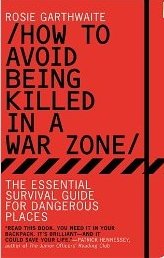 Day Four: I attended a session with writer and journalist Rosie Garthwaite, author of How to Avoid Being Killed in a War Zone. I bought this book thinking it was a memoir about her experiences working as a journalist in Iraq for Al Jazeera. Silly me! The book is actually a practical manual of how to stay alive in a war zone (just as the title says) with chapters on car bombings, kidnappings, and checkpoints. Who knows?! Maybe the book will come in handy.
Finally, I attended two cooking demonstrations. The first demo was conducted by chef, restauranteur, and writer Giorgio Locatelli, who did more talking than cooking, but it was still fun nonetheless to hear him discuss both the tomatoes and mafia in Sicily.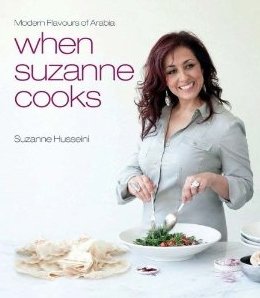 At last, the grand finale: Suzanne Husseini demonstrated recipes from her cookbook When Suzanne Cooks, which, as my friends know, is my all-time favorite Arabic cookbook. In her typical high-energy fashion, Suzanne worked through six recipes, each with her own modern twists, all while generously offering her tips and techniques, as well as mini-Arabic language lessons. And the best part—everyone in the audience got to taste all six dishes she prepared, from the baba ghanouj crostini to the mou'sakhan tart and to the homemade pistachio ice cream, all beautifully presented.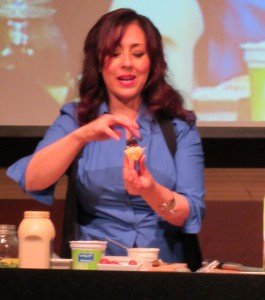 Take note: Just released is a new version of her cookbook, Modern Flavors of Arabia, which was created for various English-speaking markets. This new version is equally gorgeous with the same photos and recipes as the first edition; however, it's a slightly different format and therefore less in price. Keep an eye out for this cookbook!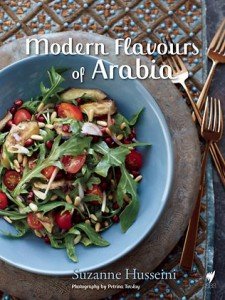 Question: What were the highlights of the festival for you?