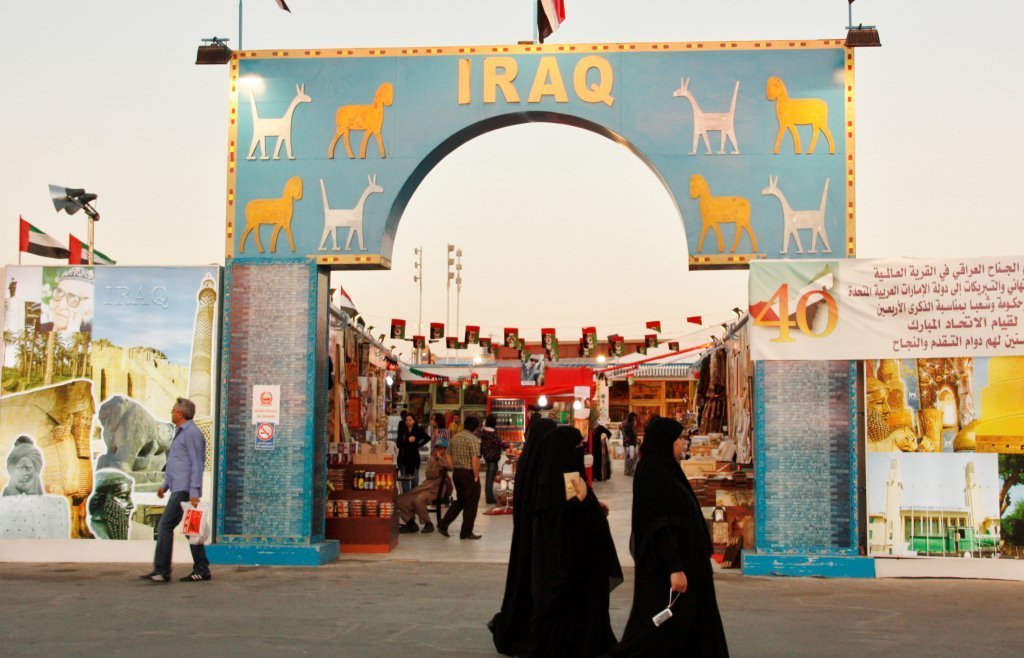 The Iraq Pavilion at the Global Village is small and unassuming. I imagine many people walk by without a thought. However, there are some treasures inside and it's worth a look even if you aren't buying.
In case you don't know, the Global Village is a Worlds' Fair-like event located outside Dubai and runs November through February. To find out more, see my post Dubai's Global Village ~ Where the World Comes Together.
The main attraction in the Iraq pavilion is the art. This is the real deal: original oil paintings and other art forms straight from Baghdad. Some of the art is sold directly from the artist. Here are a few of the shops.


The original paintings sell for about 400 dirhams to 5,000 dirhams and more. I like this painting below (unfortunately out of my budget).

You can have your portrait drawn if you like.

This vendor below is the artist who creates nearly everything sold in his shop. He works throughout the year and brings his pieces to the GV to sell in the winter.

But wait! There's more. You can buy carpets in the Iraq Pavilion. (I think these are Afghani though.)

And music! This guy is selling the latest Iraqi and Arabic pop music. How can you resist? I love this photo. It reminds me that you think you know what you are going to see, but actually you don't …

On your way out the door, you can pick up some Iraqi baked goods. Yum.

You can also read my posts The Yemen Pavilion and The Turkey Pavilion.
Have you been to the Iraq pavilion? What is your favorite pavilion?