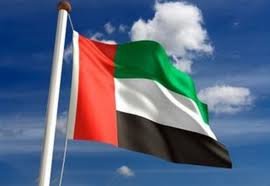 December 2nd is National Day in the United Arab Emirates. The country has been in overdrive for weeks in anticipation, as this 40th anniversary is a big one for the UAE.
The United Arab Emirates is an amazingly young country. Many people walking around have memories of when Sheikh Zayed united the seven emirates and the various tribes into the one union. In fact, the slogan for this year's National Day is "Spirit of the Union." This is the logo:

This whole week has been full of funny little surprises. For example, last weekend, my husband and I were eating falafel sandwiches in Sharjah on the canal in Al Qasbah, when this patriotic marching band came by, complete with performers on stilts.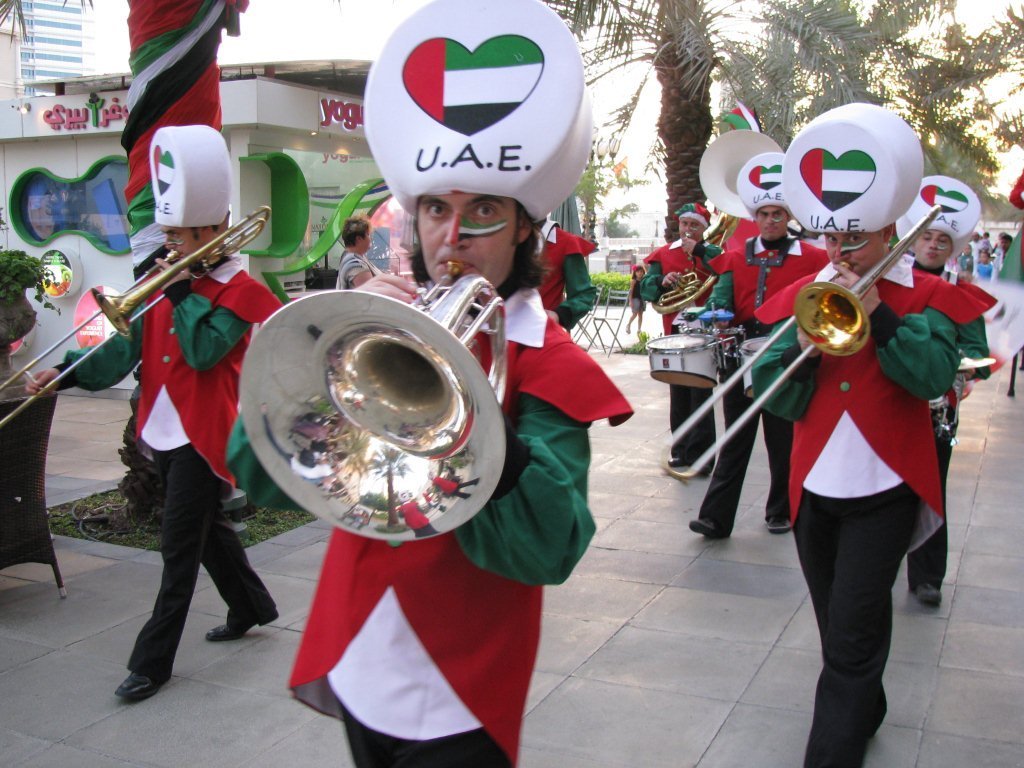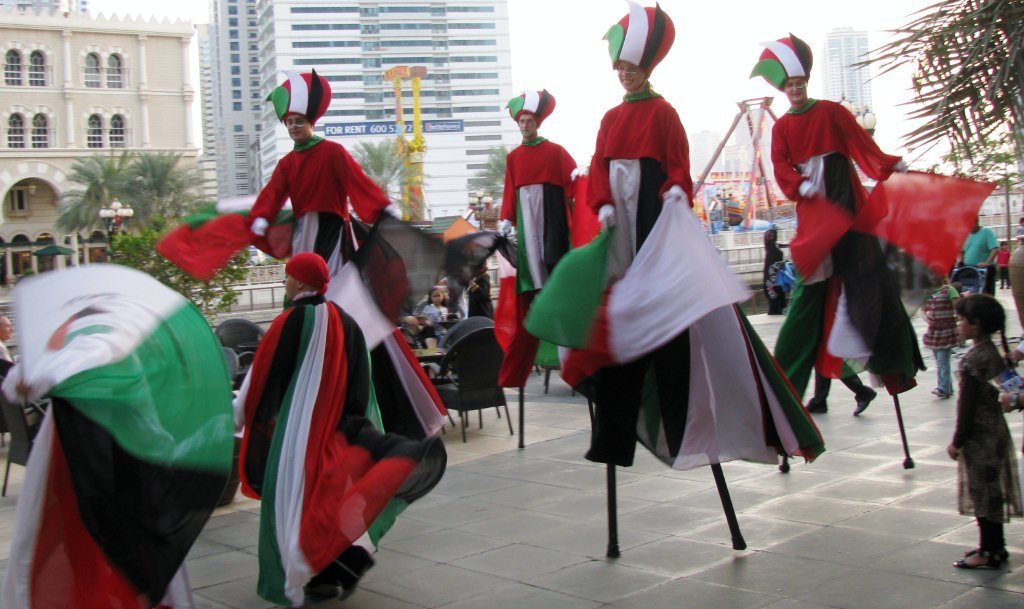 Naturally, the celebrations across the UAE have been endless. For example, an airshow recently took place on the Abu Dhabi Corniche.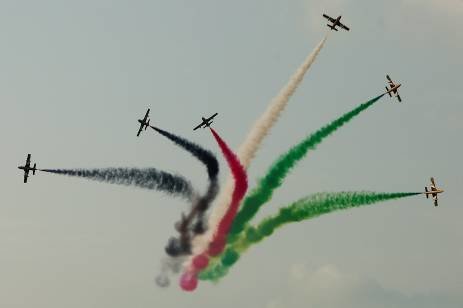 (Photo courtesy of The National newpaper.)
Meanwhile, manufacturers are cashing in, selling all sorts of National Day-themed products, including clothing, accessories, food and even limited-edition cars. One of my favorites is at Bloomingdale's in Dubai Mall: the UAE-themed tote, which can be yours for 150 dirhams ($41).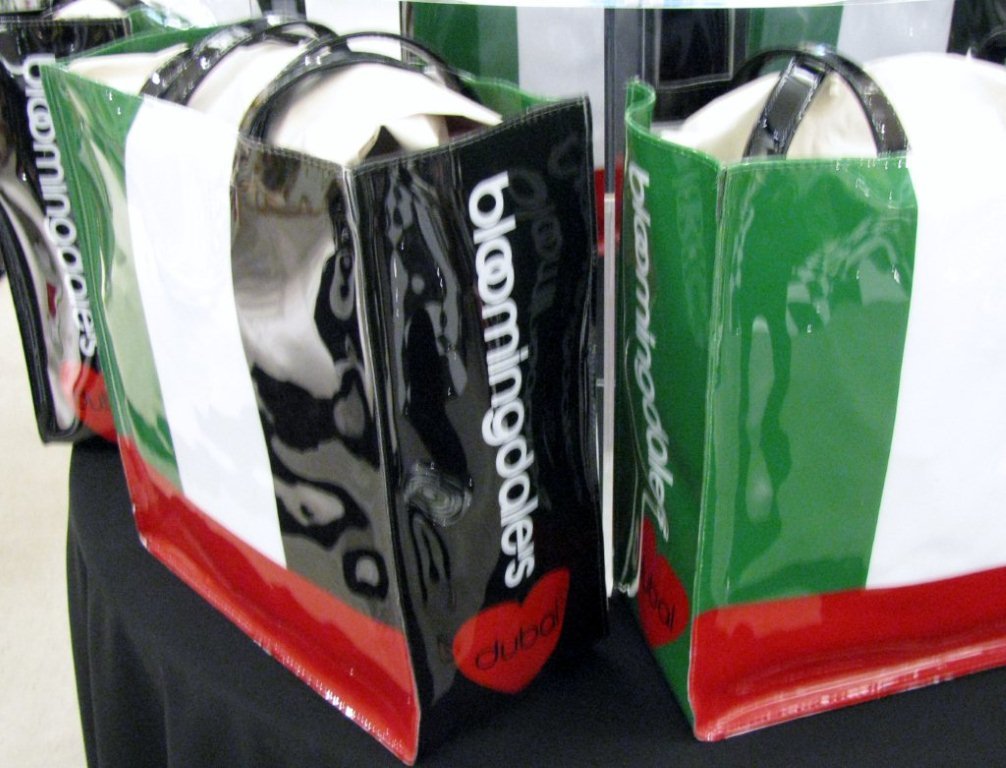 Emiratis express their national pride in many ways. Most common is vehicle adornment. Below is a mild example; some vehicles have every inch decorated.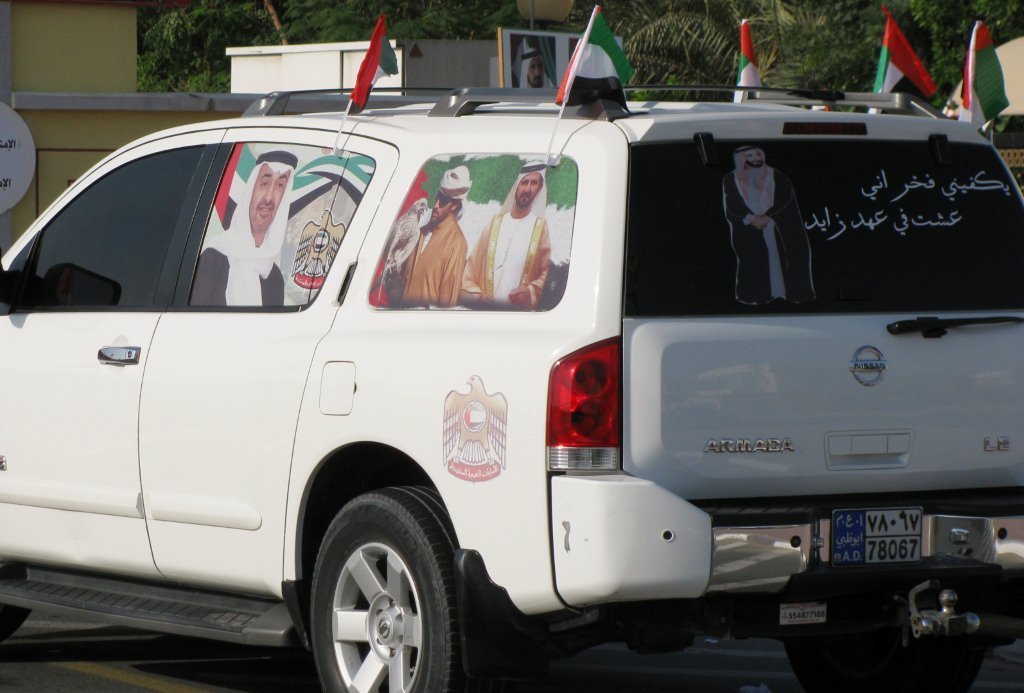 Lots of Emiratis display flags at their homes. I don't mean standard-sized flags like Americans hang for Fourth of July. No. When Emiratis do something, they do it big—I'm talking about 20-foot, 50-foot and even 100-foot flags. Here are just a couple villas in my neighborhood.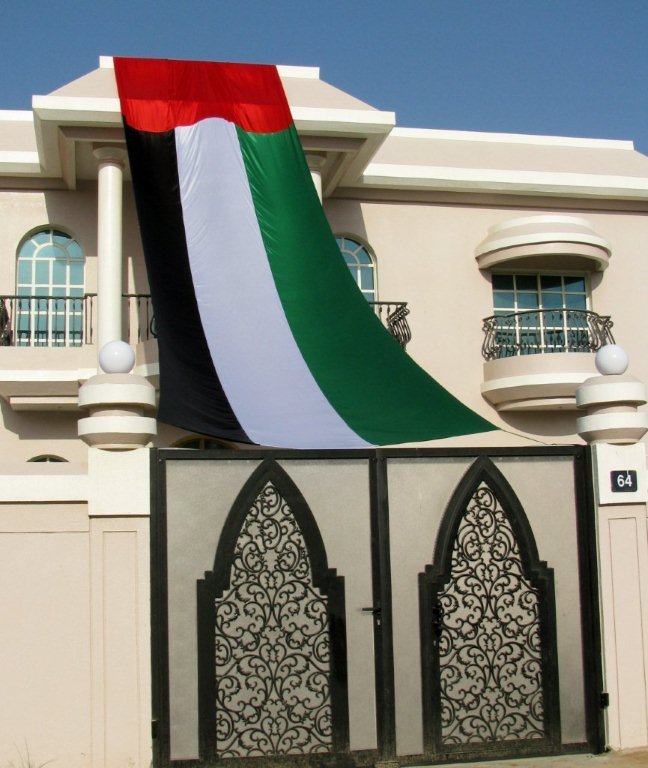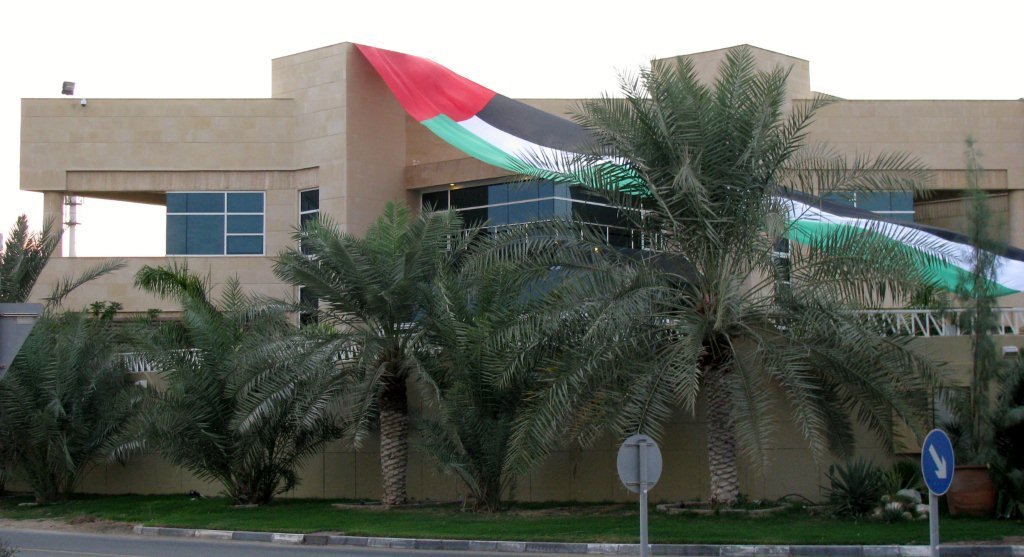 This past week, my kids' school has been going all out for National Day. The students dressed in the colors of the country and formed a human flag on the football field.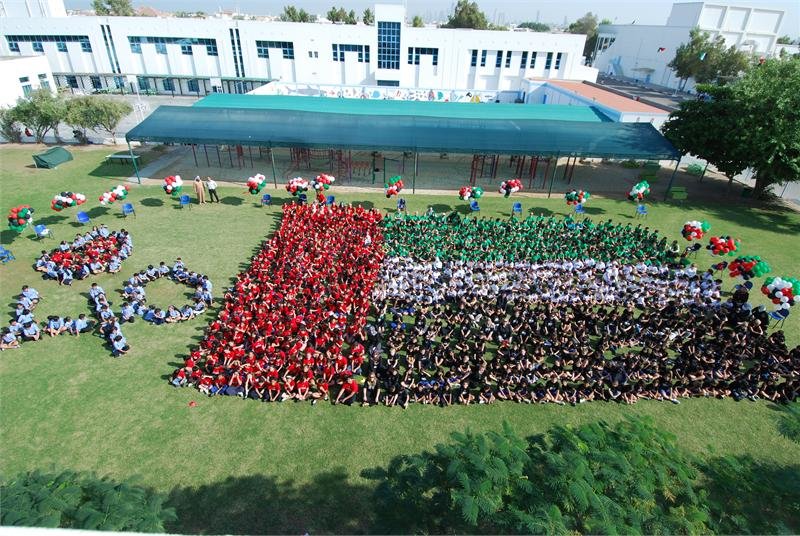 Meanwhile, the school parking attendants were required to wear patriotic vests this week.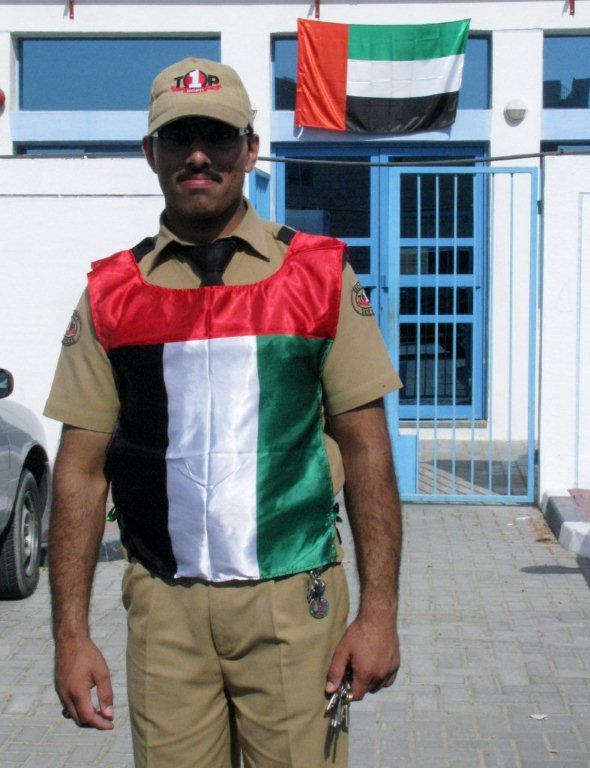 Here's a photo of my kids observing National Day. My two older kids are wearing UAE national dress—kandura for the men, abaya for the women.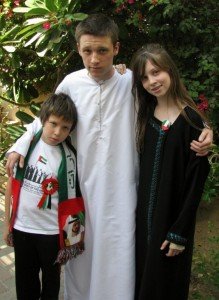 Finally, I'd like to end with song. This song was written and produced by Ms. Jules & Mr. Jones of the music and theater department at my children's school. If you listen for 2 minutes you'll hear all the lyrics, written in honor of National Day. I think it's lovely. Click here and tell me what you think: Song for National Day ~ This is Home (The Spirit of the Union)
If you'd like to know more about UAE culture, here are some of my favorite things about the UAE.
Questions: What are your impressions of National Day?
How are you going to spend the holiday?