Hello, Seattle!

We are in beautiful Washington State enjoying the lush landscape—evergreens, mountains and lakes (so opposite from Dubai!) We are stuffing ourselves with fresh local raspberries, blueberries and nectarines. And I am even enjoying the rain (sort of).
Yesterday we went to Pike Place Market, which always reminds me of a Middle Eastern souk. Along with a million other tourists, we admired the crab legs, craft stalls, and colorful produce. We bought the usual trinkets and t-shirts, and for lunch, we ate halibut and salmon. (Oh! how I've missed this food!) We visited the Middle Eastern grocery store and showed the kids the first Starbucks. Finally, I went to Sur la Table, a gourmet cooking store, and I bought a couscousiere that I've had my eye on for years. Afterward, we went to the waterfront, where we took in the salty air, ate fudge and visited the Pirate Shop.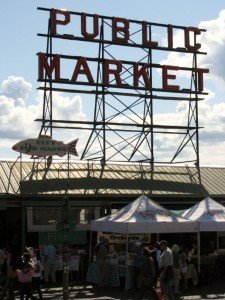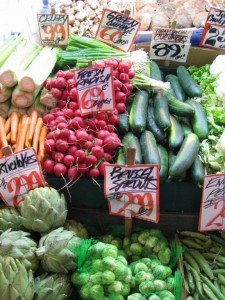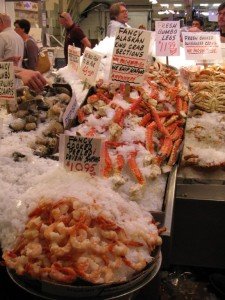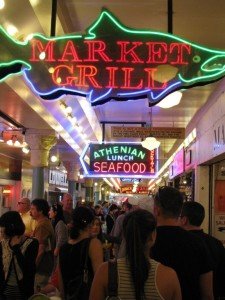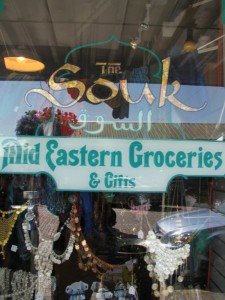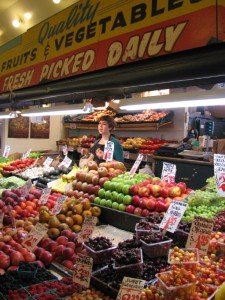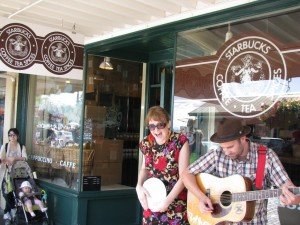 So far, I'm enjoying our trip, especially meals with family and long talks with old friends. I'm noticing so many weird things here, like people covered in tattoos and new stuff at the grocery store—single serving microwave popcorn, round bread that is not pita and all those dog magazines. Americans seem to be going nuts over their pets. We visited a dog beach, busy with dogs and their care-givers. (Apparently the new word for "owner")
It seems Americans are getting fatter, but more health conscious, too. I'm finding calorie counts everywhere. I discovered that the desert I was about to order at the Cheesecake Factory was 1,800 calories. OMG!
Here in Washington State, the folks are dressed as casual as ever, as though they are on their way to do some gardening. (They probably are.) Meanwhile, the blues are bluer and the greens greener.
Oh, and the trees are taller.