Five Memoirs by Western Women Married into Arabic Culture
As an American woman married to a Palestinian, I am continually drawn to books that relate to my own experience. Here are five memoirs by Western women married to Arab men—true stories of love and conflict, struggle and acceptance—that I recommend to you.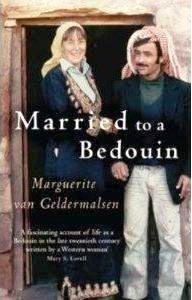 Married to a Bedouin by Marguerite van Geldermalsen ~ I've recommended this book to many. This fascinating story begins in 1978 when Marguerite, a young adventurer from New Zealand, arrives as a tourist in Petra, the ancient city in Jordan. Soon she meets Mohammed, a charming Bedouin craftsman whose tribe inhabits the caves of Petra. Marguerite's story is about falling in love, making a home in a cave and embracing a large, extended Bedouin family. What I admire about this memoir is the affectionate tone Marguerite uses to describe her husband, his family, their culture and unique way of life. Recently, I saw Marguerite speak at the Emirates Festival of Literature in Dubai. She recounted her Petra love story with a slide show, and I was captivated all over again. To learn more, here's an interview with Marguerite conducted by writer Matt Beynon Rees.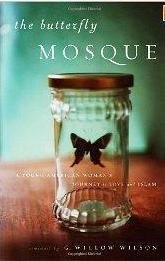 The Butterfly Mosque by G. Willow Wilson ~ In a Seattle bookstore, I stumbled upon a signed copy of this memoir, released in 2010. I read it eagerly, impressed with its honesty and authenticity. Willow, an American writer and graphic novelist, thoughtfully describes her journey to Egypt in 2003. As a young university graduate, she takes a job in Cairo, where she writes about Egyptian society, converts to Islam, and meets Omar, her soon-to-be Egyptian husband. Willow shares how she learns Arabic, adjusts to her new life and embraces the city of Cairo. This cultural and spiritual journey is intelligent, illuminating and more relevant than ever.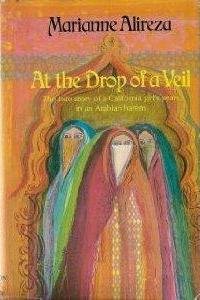 At the Drop of a Veil by Marianne Alireza ~ I enjoyed this memoir many years ago and was pleased to discover it's still in print. Originally published in 1973, this is the story of an American college student who marries a Saudi man in 1943 and lives in Saudi Arabia for twelve years. With wit and insight, Marianne describes her adventures and life within the Alireza household, giving a captivating glimpse into affluent Saudi society in the 1940s and 50s. Despite the dramatic end to her marriage, Marianne tells her story with warmth and humor. People who have met her or heard her speak remark on her positive attitude and grace.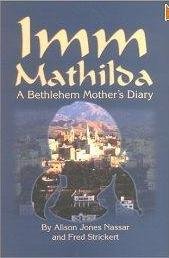 Imm Mathilda: A Bethlehem Mother's Diary by Alison Jones Nassar ~ I couldn't resist this story, as it takes place in Bethlehem, my husband's hometown. The memoir is based on the email journals of an American expat living in Bethlehem with her Christian Palestinian husband and their children. Even though this book is not quite at the same caliber as the others, I was still riveted to her descriptions of daily life—both the joys and obstacles—of raising a family while living under occupation. She recounts how the curfews, road blocks & military violence affected her life and those around her. She discusses in detail the 39-day Israeli siege of the Church of Nativity in 2002. I recommend this book to anyone who would like to learn more about the Palestinian perspective.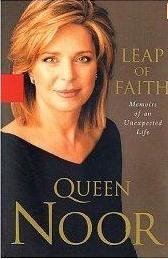 Leap of Faith: Memoirs of an Unexpected Life by Queen Noor ~ As a long-time admirer of Queen Noor, I read this book when it was released in 2003. It's the ultimate girl-meets-King story. At the age of 26, American-born and Princeton-educated Lisa Halaby marries King Hussein of Jordan. She becomes Jordan's Queen Noor, his life partner and stepmother to his eight children. Her memoir tells the story of their courtship, her life as Queen, the King's attempts at peace, as well as his untimely death. Granted, this memoir is a bit stiff and guarded; no deep secrets are revealed here. Nonetheless, it's a touching account of an amazing life with a unique perspective on the region and its contemporary history.
If you have any thoughts or insights to add, I welcome your comments below. Feel free to share any other titles of relevant memoirs. Thanks & Salaam!