Guide to the Global Village ~ Egypt Pavilion!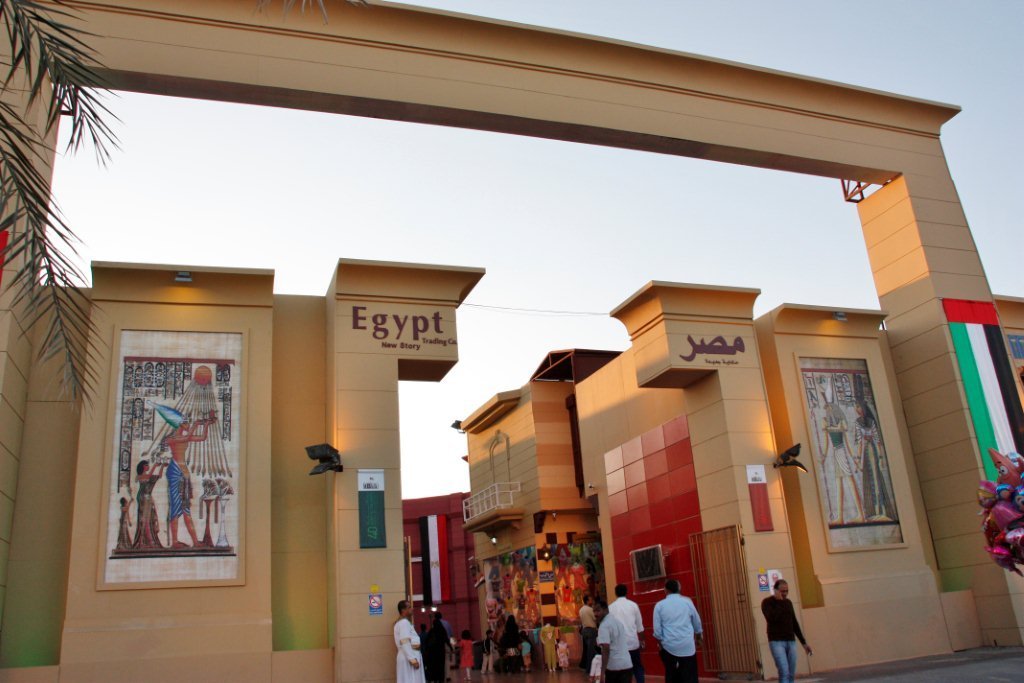 Every year I get one amazing item from the Global Village that I treasure above all. This year, I thought it would be that hand of Fatima necklace I bought in the Turkey Pavilion.
Not so.
This time my prized purchase came from the Egypt pavilion. Honestly, in years past this pavilion was a bit disappointing. So much so that I skipped going for some years. But this year was different.
I came. I saw. I bought.
In case you don't know, the Global Village is located outside Dubai; it's a fair-like shopping and cultural event that runs during the winter months. To find out more, see Dubai's Global Village ~ Where the World Comes together.
Near the entrance to the Egypt Pavilion, these two guys dressed as King Tut made me smile. They were working on "traditional" Egyptian crafts, such as hieroglyphic bookmarks. I think it's going to be a long four months for these two.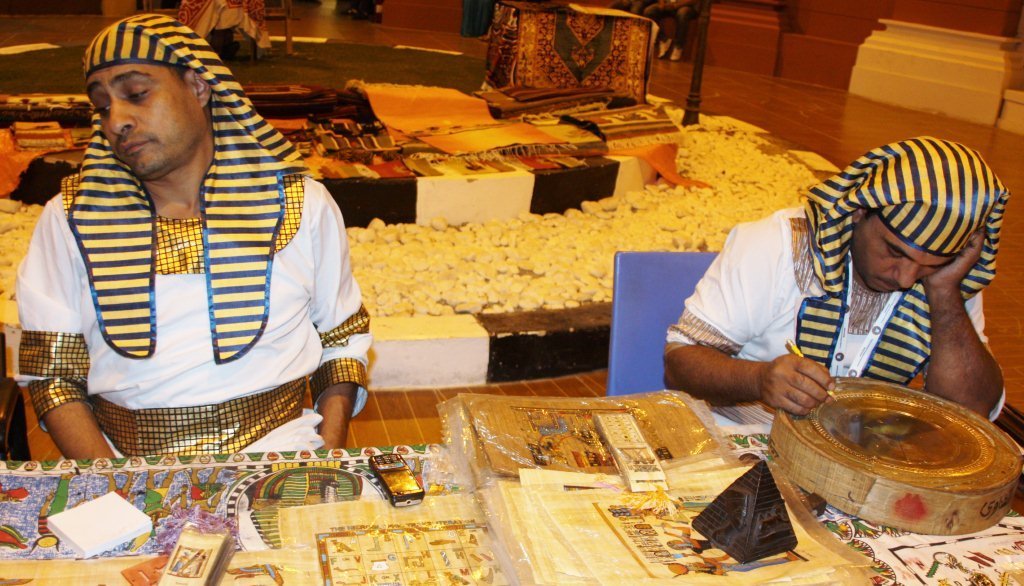 Meanwhile, the Egypt pavilion naturally offers the predictable papyrus leaf prints, busts of Nefertiti, cat statues, etc.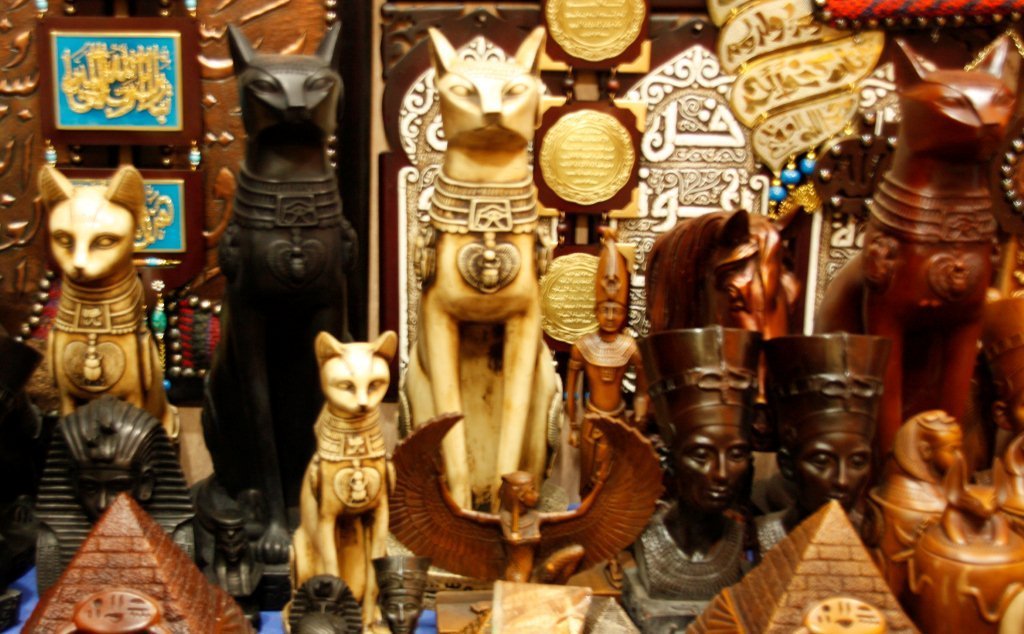 Your children can have their names written up in hieroglyphics–just like in Egypt.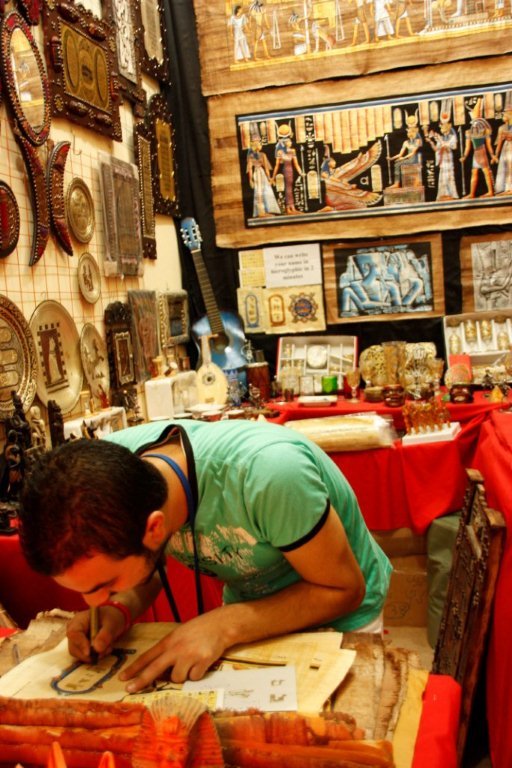 There's Arabic musical intruments such as the oud (or lute).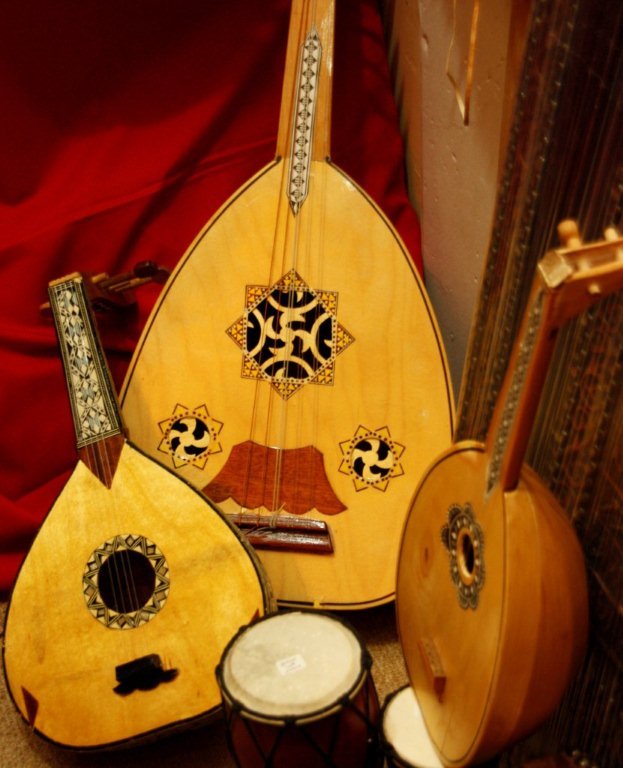 Also, you'll find dresses made of Egyptian cotton.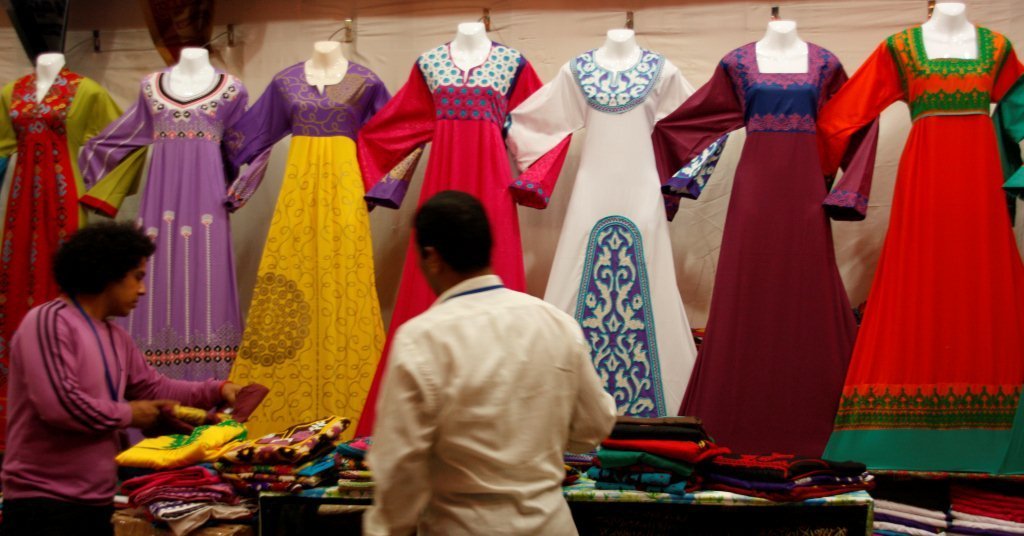 And Egyptian cotton underwear, too.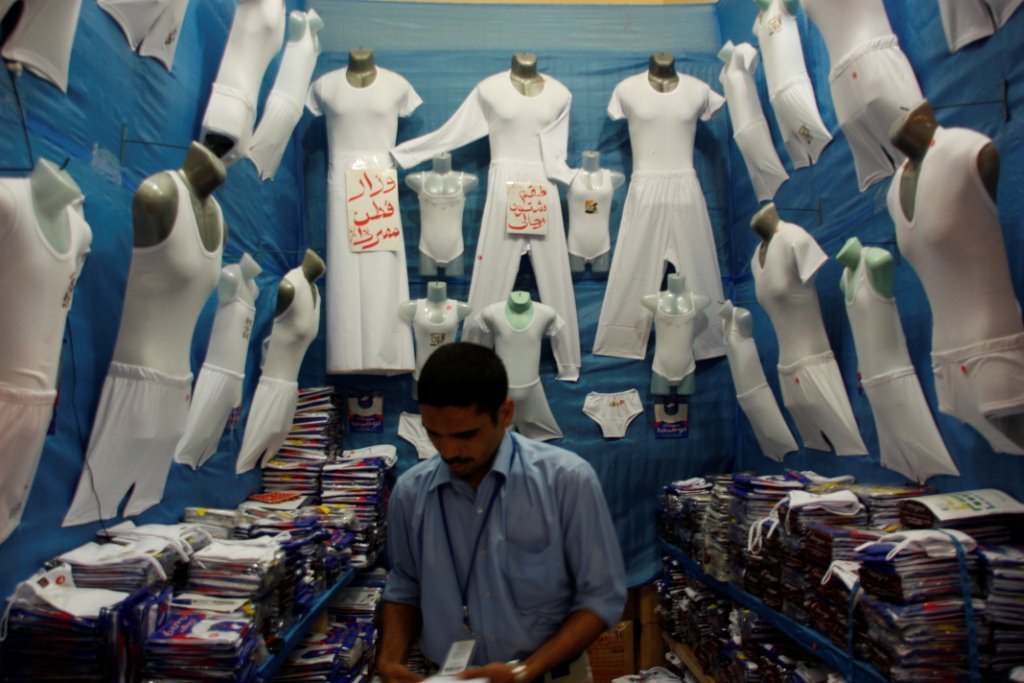 Of course, there are Egyptian nuts and sweets. Notice the traditional fabric decorating the walls.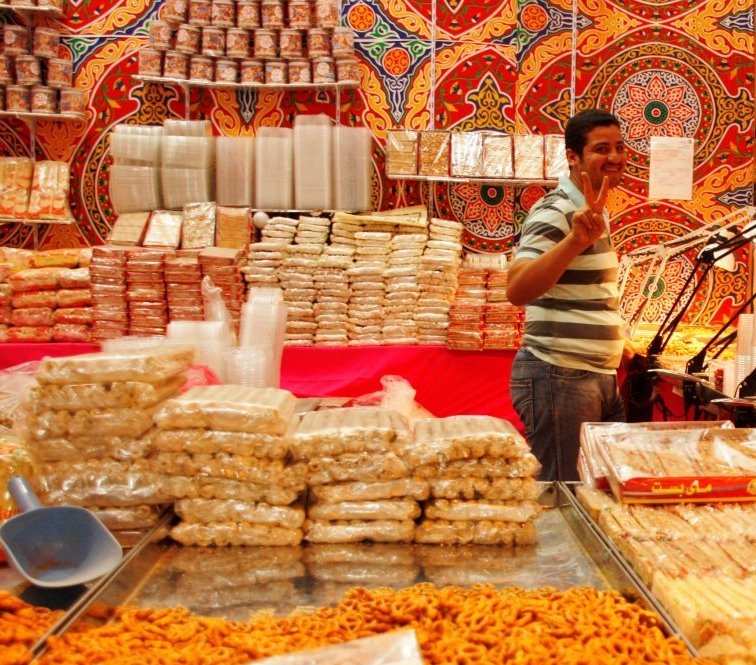 Around the corner I found a similar cotton fabric in different colors—this fabric has the motifs of traditional Egyptian tents, which are seen all over the Middle East on special occasions.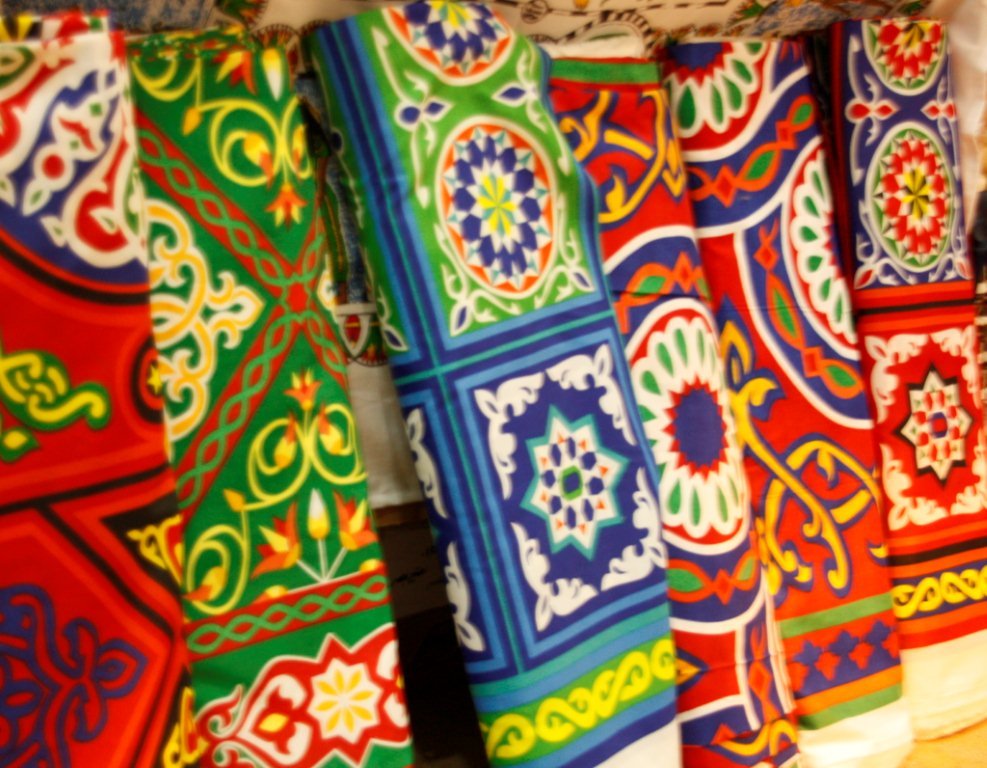 I bought two yards of the blue for less than $10 total, enough fabric to make a festive tablecloth.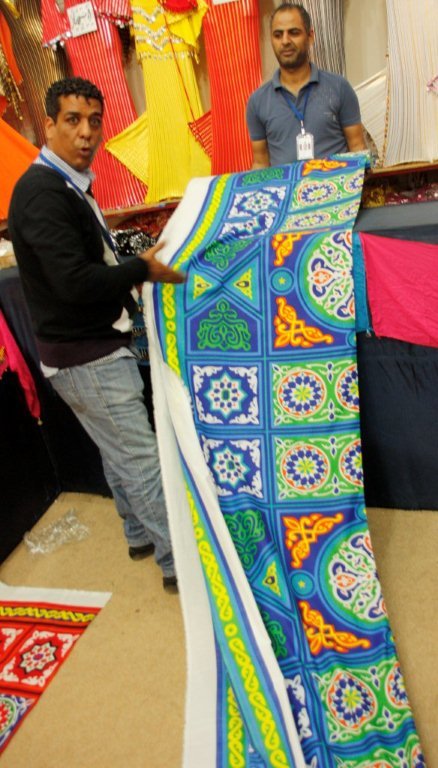 So, the tent fabric was nice. But not as thrilling as what I found in this shop. I noticed the hand-appliquéd quilts right away.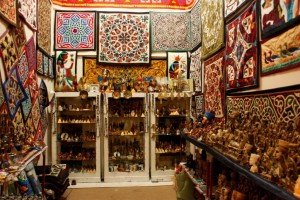 Hand- appliquéd quilts made in Egypt? Yes, it's true. Egypt has an appliqué tradition that goes back to their tent-making. As the demand for tents has gone down, the tentmakers now use their skills to make quilts, wall hangings, pillow covers and other items for the home. The designs are based on Islamic motifs, all done by hand and made by men (!!)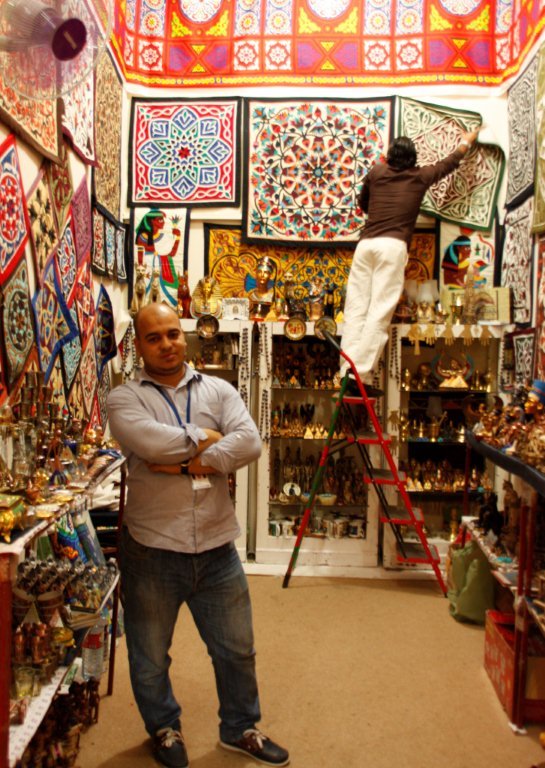 I learned about these quilts when I belonged to the Dubai Quilters Guild, where members were always showing off recent quilt acquisitions from Cairo. I decided that if I ever visited Cairo again, I would track down Kheiymiya Street (The Alley of the Tentmakers, south of Bab Zweila) and get one of these quilts.
Well. I didn't need to travel after all. This is the quilt I bought in the Global Village—entirely hand-made—my prized purchase for 320 dirhams ($85). As a quilter myself, I know the work involved with applique like this.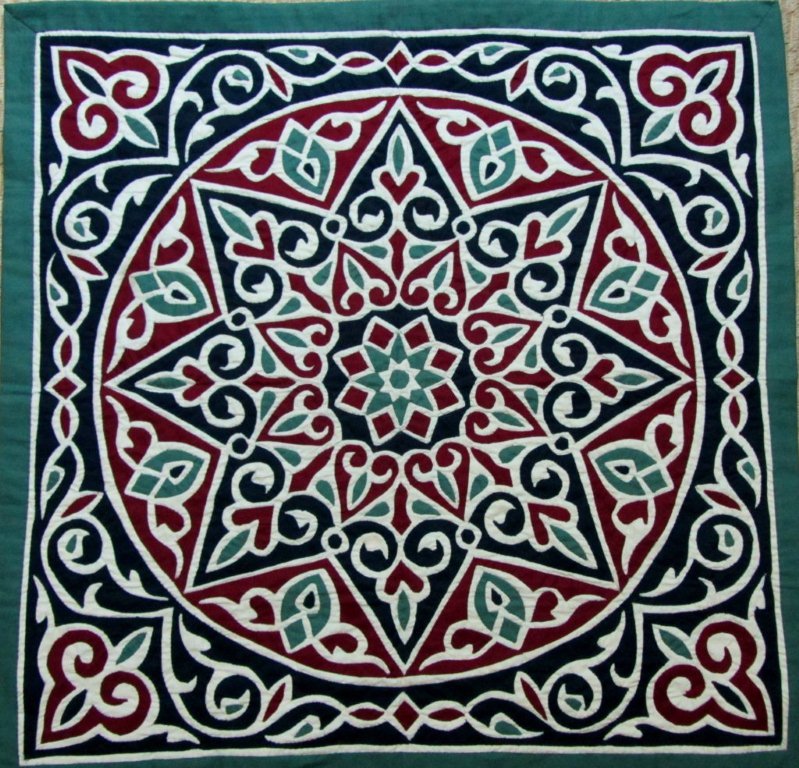 If you are interested in buying one of these quilts, I suggest going the last weeks of the Global Village and bargaining heavily. You may get a good deal. Here's are a detail of my quilt.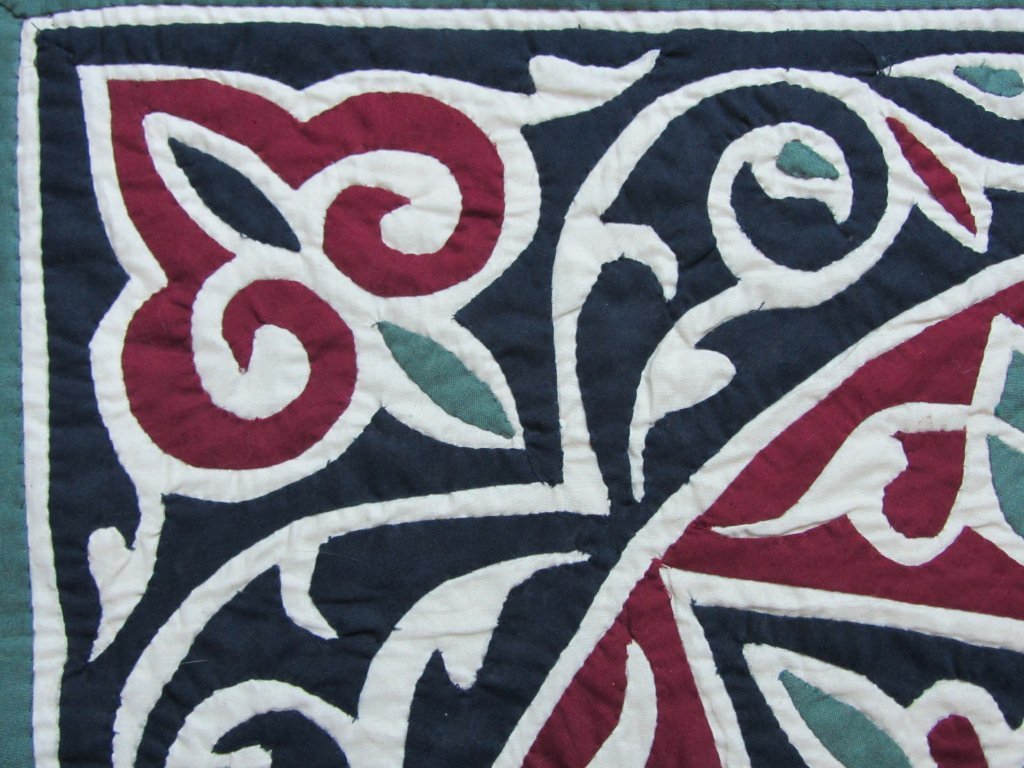 If you'd like to see other Egyptian quilts, more spectacular than this, view the first few minutes of this short video.
For details on specific pavilions, check out my posts: The Yemen Pavilion, The Iraq Pavilion, The Turkey Pavilion, The Africa Pavilion, and The Palestine Pavilion.